London's a brilliant place to be around Christmas, but what's it like for the people who make the magic happen? Deep in the heart of St Paul's Cathedral, Kate Lloyd pushes the knobs on an organ that's about to go into Christmas carol overdrive.
I'm attempting to play 'Jingle Bells' on the organ at St Paul's Cathedral and it's not going well. I could blame my lack of success on the five keyboards and tens of fancy knobs I'm faced with, but it's actually because I'm just not pressing the keys in the right order. 'You know what actually sounds great on the organ?' interrupts acting organist Peter Holder. 'The􀀀Crazy Frog song.'
Peter will play more than 100 different songs at around 20 St Paulís services over Christmas. Surprisingly, not one of them will be the 2005 ringtone sensation from the Crazy Frog. He's joined by the cathedral's 28 choristers, among whom are boys as young as eight from the adjoining boarding school. 'The carol I like the least is "Oh Come All Ye Faithful",' laughs Peter. 'Because I've played it three million times.' He explains that, despite the hymn's popularity, lots of people sing the tune wrong. 'We have to set the standard,' he jokes. 'We're St Paul's, we can't start endorsing incorrect versions.'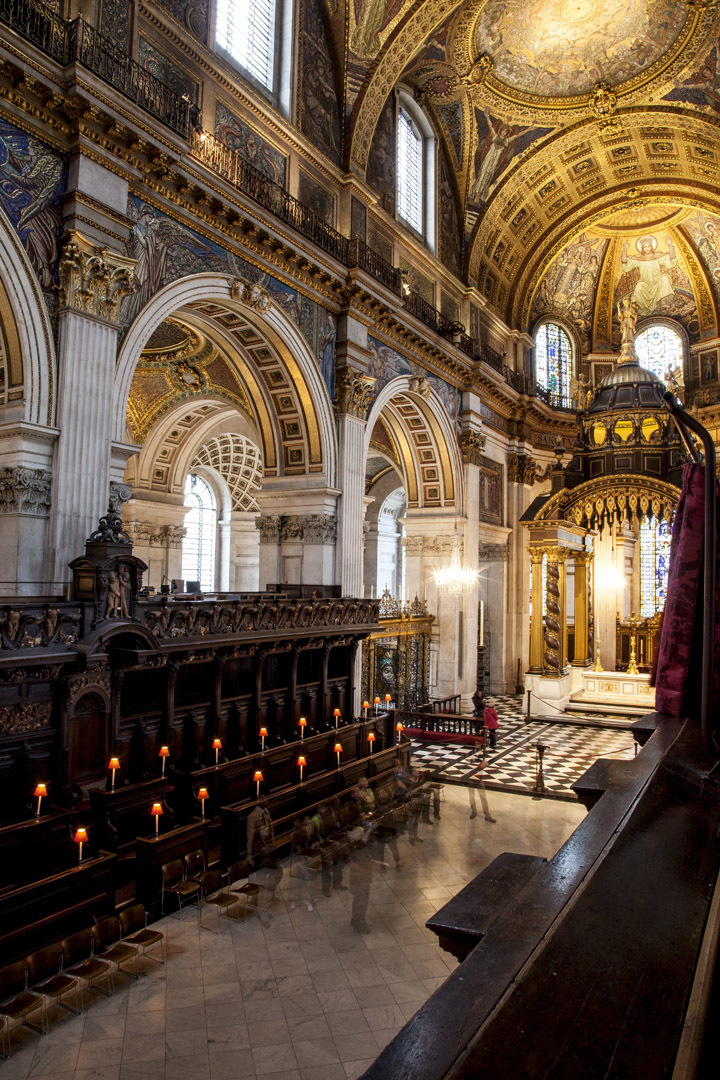 Ed Marshall
The cathedral attracts up to 2,500 people to each carol service and sometimes the queues stretch as far as the One New Change shopping centre. 'A lot of American tourists like to buy St Paul's-themed Christmas decorations,' says Laura Hughes, floor manager in the gift shop. 'They could spend £300 in one sitting. One visitor bought 11 decorative owls.'
While tourists might like to splash out on flashy decorations, director of music Andrew Carwood says it's important that St Paul's take Christmas seriously. 'For many people, Christmas can be a time of great loneliness,' he explains. 'Our job is to use music to give expression to emotions.'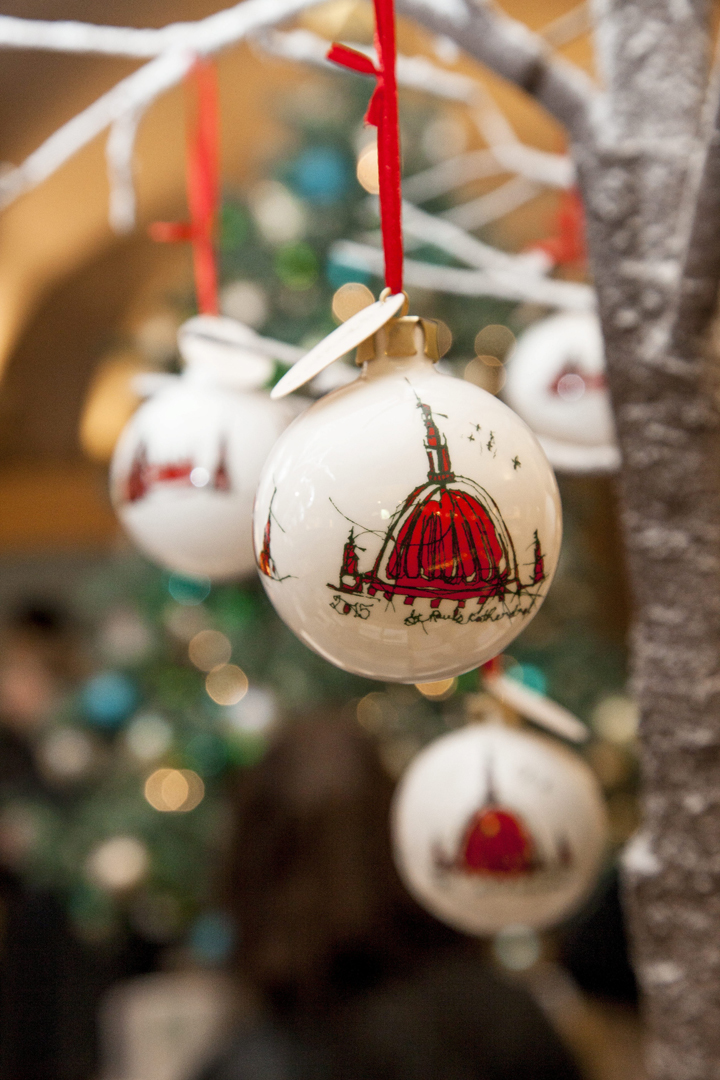 Ed Marshall
That's not to say there aren't hi-jinks in the choir pews. Andrew is often subject to some unofficial Christmas spirit from the choristers. 'It's very discreet, but things appear on my seat,' he explains. 'Santa hats, tinsel and baubles. I've only ever worn the hat once, though, in the nine years I've been here.'
Back at the organ, Peter's fending off not-so-serious requests: do you know any banging house beats? Britney Spears? How about the 'Game of Thrones' theme? He doesn't, but there is a real twinkle in his eye which suggests it's time for some festive fun, baroque cathedral-style...
And with that he strikes the first note of the Crazy Frog song.
Find out details on St Paul's upcoming carol concerts.
Or see behind the scenes at the Hackney Empire at Christmas.