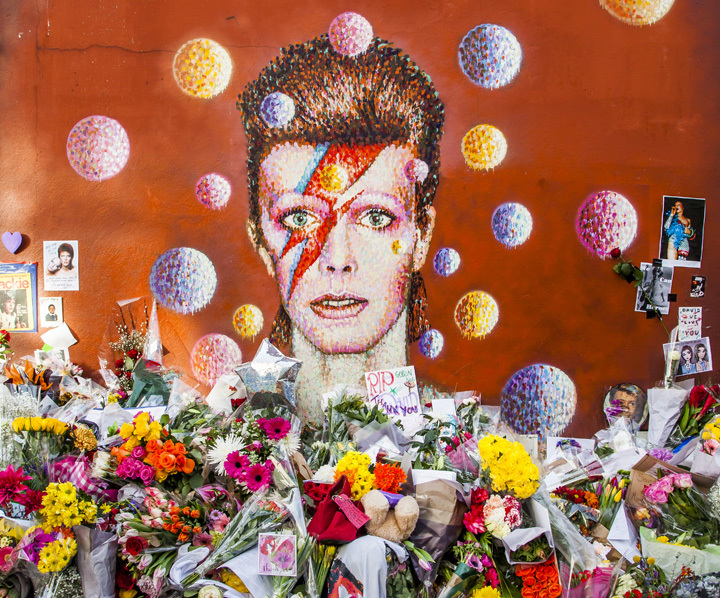 Rob Greig
After the sad news of David Bowie's death back in January, fans flocked to Brixton to pay tribute at the Ziggy Stardust mural, leaving tributes and flowers to commemorate the Brixton-born singer. It's since become something of a shrine to the musical legend and now Lambeth Council has announced plans to protect the site by getting the mural listed. The council is also considering renaming the street in Tunstall Place and is in talks with David Bowie's family about a permanent memorial.
Read Chris Waywell's column on what London should have as a Bowie memorial.
Or take a look at 13 London places connected to David Bowie's life and career.