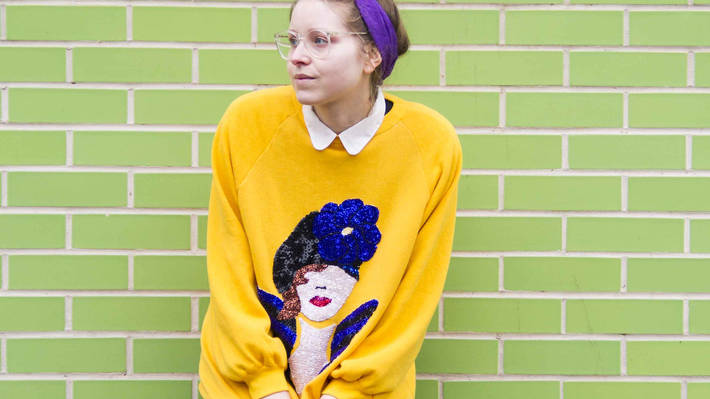 Jessie Cave
Eighteen months ago, twee comic Jessie Cave – who Potter fans might recognise as Ron Weasley's love interest Lavender Brown – had a one-night stand with a fellow comedian. Now they have a nine-month-old son and are in a happy relationship. But that doesn't stop Cave from obsessing over her boyfriend's exes, stalking them on Instagram and over-analysing every time he doesn't reply to a text within three minutes.
Cave lays bare pretty much any worry a twentysomething has had about their relationship in her new show, 'I Loved Her', all with a mad, highly-strung urgency. It's a manic exploration of romance in the age of social media, and how much you can really learn about someone through their cheery profile pictures and humble-brag statuses. At times it's wince-inducing, but her frank oversharing, with its underlying darkness, is very funny.
The DIY-comic also shares her millennial woes on Twitter, posting silly daily doodles which have become so popular they've now been published into a book, 'Love Sick'. But, just for Time Out, Cave drew us a few specially…
See 'Jessie Cave: I Loved Her' in London at Soho Theatre, Tue Oct 13-Sat Oct 17.
Her book, 'Love Sick', is out now and she posts daily doodles on Twitter, @pindippycave.
© Jessie Cave
© Jessie Cave
© Jessie Cave
© Jessie Cave
© Jessie Cave
© Jessie Cave
© Jessie Cave