'In every job that must be done, there is an element of fun.' So said supernanny Mary Poppins. But spare a thought for Emily Blunt and the cast and crew of the new sequel, who were out last night filming in London. Blunt and her co-star Lin-Manuel Miranda (creator of the musical smash 'Hamilton') were photographed outside Buckingham Palace, surrounded by bicycling chimney sweeps.
We'll have to wait until December next year to see the finished film, 'Mary Poppins Returns', but Disney has released an official image of Blunt in character – and given us a first squiz at her magic carpet bag.
The film is a sequel to the beloved 1964 movie starring Julie Andrews, and catches up with the Banks family 20 years after the original (which was set in 1910). Disney is keeping the plot hush-hush, but we do know that the grown-up Banks children will be played by Emily Mortimer and Ben Whishaw, and that Lin-Manuel Miranda will play a lamplighter called Jack – inspired by Dick Van Dyke's character in the original. Rob Marshall ('Into the Woods') is directing and Van Dyke himself is making a cameo at the age of 91.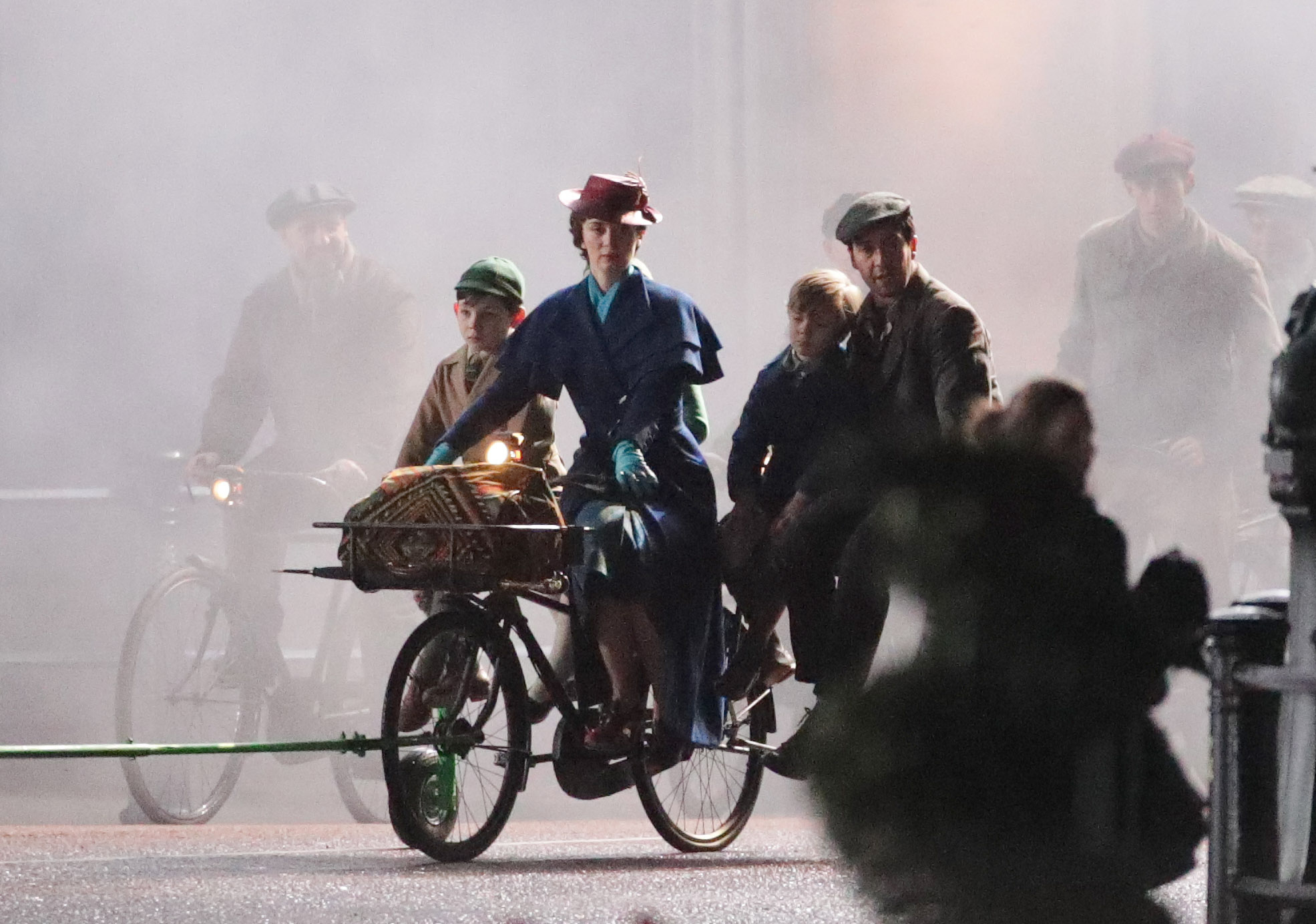 'Mary Poppins Returns' will open in cinemas Dec 25 2018.
In other news, London is under threat from ancient evil in the new trailer for 'The Mummy' and Victoria Beckham is lifeless in the new Carpool Karaoke.