Looking for a cool new way to get fit? Matilda Egere-Cooper tries ice climbing
When it comes to anything ice-related, let me be blunt, I don't do it. Skiing, figure-skating, even the rapper Ice-T. It means that while ice climbing's a skill that will come in handy if global warming triggers a new Ice Age, for now, not so much. Being a sporty type, though, I'm always compiling a mental bucket list of adventurous things I should do, and it's how I end up heading to a -5C room at Ellis Brigham Mountain Sports shop in Covent Garden to scale a frozen wall.
The store is home to Vertical Chill – an indoor space where climbers can clamber up eight metres of ice. My wonderfully named instructor Nacho assures me it's not as hard as it looks. That doesn't stop me peering helplessly through the window of the freezing room as I get kitted up in thermal gear, a helmet, a harness and crampons, those freaky-looking spiked plates you clip on your feet. It looks like it's had a visit from Queen Elsa of Arendelle. What the frozen hell have I got myself into?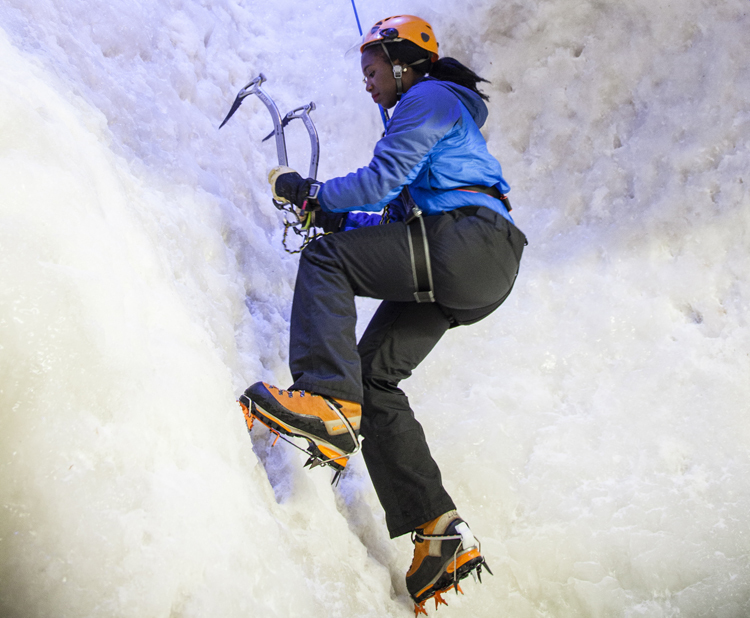 We head inside the room and Nacho demonstrates how to mount. It's easy-peasy for him. Me? I can just about keep my balance. There's a skill to gripping the ice which involves whacking the picks into the wall with your arms outstretched above your head. The next step is to squat, kick your feet into the ice with the crampons, then push your hips into the wall, praying to dear God you don't drop. And I don't: I've got the harness, which spares me from the worst. Sure, it takes me all of 20 minutes and three rest breaks to reach the top. Yet by round two, after a few tips from Nacho, I fly up in a decent seven minutes. This ice-climbing business is hard, but ace – and it turns out I'm a bit of a natural. Next stop: Mount Everest? Not quite – but at least I've found a cool way to break the ice.