THURSDAY
Greetings from Space
Located in the bosom of Hackney Wick, new canalside-terrace venue EXP plays host to an ace dance party featuring Portishead's Andy Smith and Argentinian hotshot Rama, plus sweet foods and cocktails.
EXP Leisure. Thu Aug 10.
FRIDAY
Summer of Love with Psychemagik
It's officially 50 years since the Summer of Love entered into the world's consciousness. Cosmic-funk kings Psychemagik will be taking us back to those heady days with an appropriately trippy set.
The Camden Assembly. Fri Aug 11.
Dance for Hope
Proving once again that London nightlife is probably the most proactive and socially aware strand of the UK arts scene right now, Faze Miyake, Jamz Supernova and So Solid Crew (pictured below) are doing this Boiler Room-linked fundraiser for the Hope Project, which helps displaced refugees in Greece.
Village Underground. Fri Aug 11.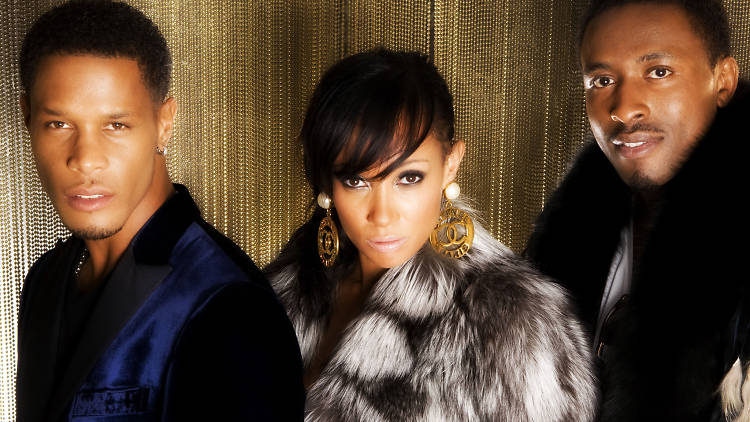 SATURDAY
Fabric
Head down to the Clerkenwell rave palace this Saturday for a set from Hunee – he's truly one of the most exciting DJs on the planet right now, with a masterful ear for mixing up global disco with uplifting acid pumpers. All the action will be based in room one, and Hunee will be ably supported by Kim Ann Foxman and Interstellar Funk.
Fabric. Sat Aug 12.
SUNDAY
Dansa Selector
Tottenham venue Styx has been acing the Lord's day lately with this series of all-day Sunday sessions where the decks are given over to DJs blessed with record collections full of quirky disco nuggets and global oddities. This Sunday, expect Styx's festival-vibed outdoor space to hum with the sounds of the most Balearic man to come from Berkshire, Mark Seven.
Styx. Sun Aug 13.
Find more parties happening this weekend.