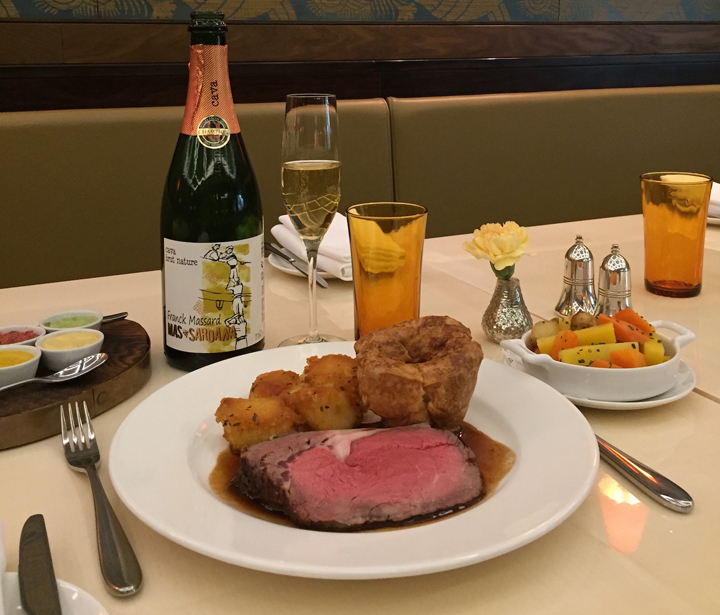 If you're racking your brain for ways to treat the old gal this Sunday, why not let somebody rack up drinks for the pair of you instead? Why shower her in love when you can shower her in shots? Okay, okay – prosecco. Here are five great Mother's Day drinks deals.
Let's start things off gently. This Covent Garden restaurant is pairing light brunch dishes – the likes of wholesome salads and ceviches – with a complimentary glass of prosecco for all the mummas out there. We're not quite sure how they'll check the old dear's mothering credentials, but we're told fakers will be frowned upon. Book a table and get her to bring the family photo album, we reckon.
There seems to be a theme this Mother's Day, as Union Street Café is also offering prosecco for mumsy. The Gordon Ramsay venue has unlimited fizz for two solid hours as part of its two-, three- or four-course lunch. And mums get a complimentary gin cocktail on arrival, too. Don't know about you, but last time my mum went on a two-hour session, bad things happened. Buckle up.
Hooray, it's fizz of a different variety at Piquet – cava! The stunning French restaurant in Fitzrovia is launching its bottomless cava menu on Sunday, and mum's bound to love the traditional carving trolley that's wheeled around to serve up slices of lamb or beef, table-side. Brings a whole new meaning to getting trollied together.
Head along for a 'squiffy picnic' at the Kingly Court bar with a London Underground theme. For Mother's Day they'll be rolling out hampers galore, making the vintage theme even more twee. In fact, bring your nan, too. She'll love the list of gin cocktails that's about as long as her stories from 'back in her day'.
If your mum is coming up from the 'burbs or if she's into a more down-to-earth knees-up, try the Suffolk Punch, a country pub popping up above the Vaults Festival in Waterloo. The menu is packed with treats from Suffolk producers and you can plough your way through ciders and beers from that neck of the woods, too. Finish with a theatre show at Vault's closing weekend. It's a more civilised session – we're not always complete animals at Time Out, you know.
Don't fancy getting boozy with your mum? Find more things to do on Mother's Day in London.