Want to hear something that will surprise no one with functioning vision? 'It's likely that London pigeons carry a higher disease load than wild birds due to the cramped, unclean conditions in which they live.'
So says Richard Black, ecological scientist and conservation officer at the RSPB.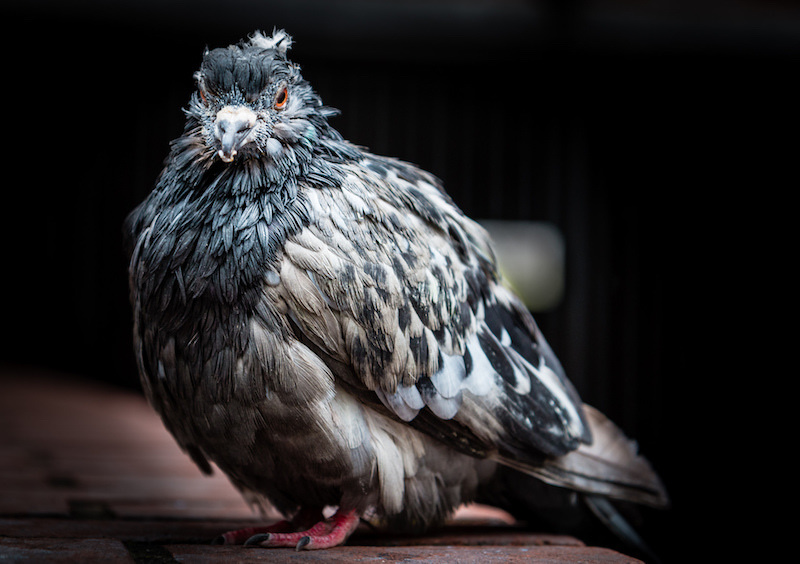 Those conditions see them live in huge flocks inside lofts that they fill with poop. Said poop dries into dust, becomes airborne and acts as a big cloud of inhalable diseases. Yum.
Pigeons are likely to be even more susceptible to these diseases given their high stress levels. And a diet of discarded junk food scrounged from bins – neither nutritious nor, in some cases, even digestible. Apparently, 'they'll try anything and just regurgitate some of it straight back up.'
Living in the concrete jungle isn't all bad, though. 'If a bird is ill in the wild, they're picked off quickly by a predator,' says Black. 'In London, there aren't many predators, so they can survive illness.' So when you're looking at a bird that's missing a foot, you're looking at a survivor. A London pigeon is a winning pigeon.
Or, as Black says, 'They must be winning the battle against diseases, or there wouldn't be that many of them.' We still wouldn't advise sharing a toothbrush with one, though.