Every year when September rolls around, Facebook is awash with garish event adverts tempting London freshers out on the sesh. 'TEN BOUNCY CASTLES', they may promise, but experience tells us you'll probably find a single flaccid one covered in WKD juice. Best to take any fomo on the chin and go to some better events, so we've made a nice guide for you and everything. Thank us at the bar.
Sunday September 24
Omar-S at Phonox
So, it's technically not the start of the week, but if Thursday can be the new Friday, then Sunday can be the new Monday, right? What an event to start your mad one with, too: Detroit house enigma Omar-S laying down some rugged house beats at world-class Brixton venue Phonox. There's sure to be some absolute groovers to get you in the mood and distract from that 'So, what are you studying, then?' chat.
Monday 25
Pool and bevs at Canavan's
You're probably going to be feeling a little bit worse for wear if you've hit your debut night hard. Unwind by shooting some pool with the little batch of mates you may have formed (if not, it's billiards by yourself) at everyone's favourite snooker hall-cum-bar, Canavan's. Peckham Maccy Ds afterwards is highly recommended.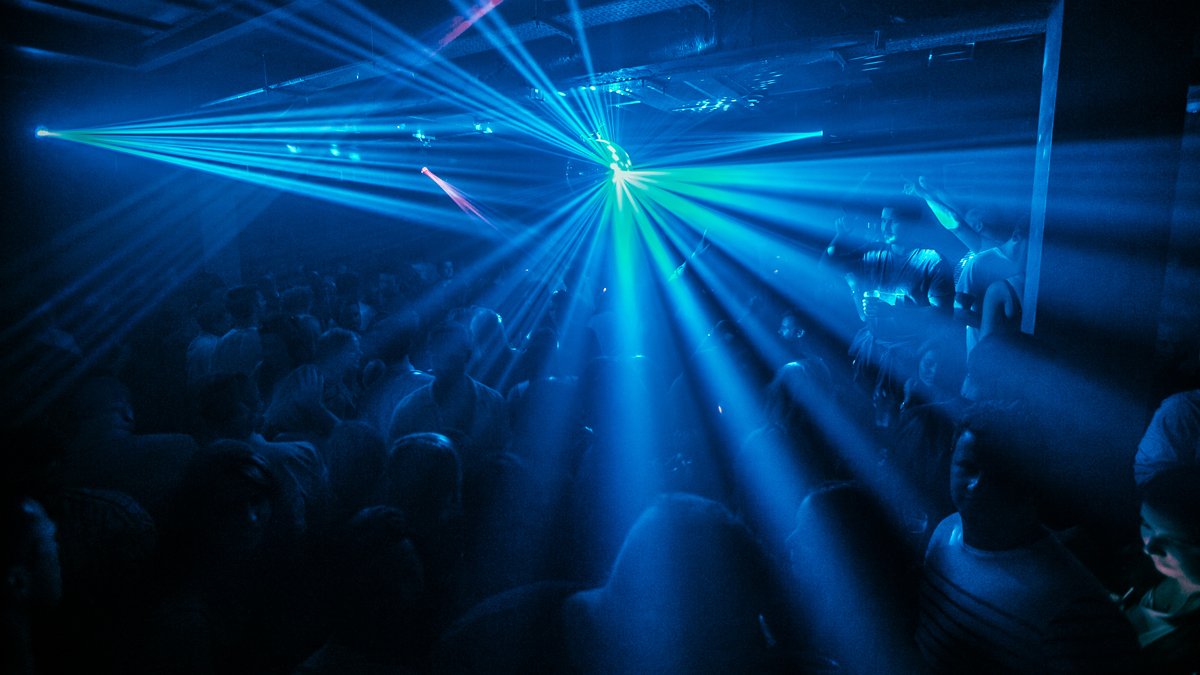 Tuesday 26
Pub quiz at The Old Queen's Head
Is there anything more satisfying than a weekday pub quiz? Pair your general knowledge with a few craft pints and you'll feel like you're on a lit version of 'Eggheads'. We recommend The Old Queen's Head in Islington to get stuck in – its quirky antiques and swallow-you-up sofas will make you feel right at home in your home-from-home.
Wednesday 27
Skankandbass at The Pickle Factory
No matter if you're a head-in-a-bassbin clubber or just someone who gets a thrill from turning down the treble in their car, everyone loves a bit of BASS. D&B-heads Skankandbass are putting on a cracking night at intimate Bethnal Green gem The Pickle Factory. At the risk of sounding like a Freshers Week rep, this is sure to be a sell-out, so get in quick!
Thursday 28
Fennesz at Jazz Cafe
Head still throbbing with subwoofer goodness, it's probably time to kick back to some leftfield sonics. Fennesz layers ambient sounds with incredibly intricate details to create some pretty beautiful tunes; and you can catch him tonight for a rare live show. Plus, it's at Camden's Jazz Cafe, a heady, vintage space of mezzanine platforms and stunning decor – it's one of our faves.
Friday 29
Tief's Sixth Anniversary at Corsica Studios
Time to 'ave it large on the last night! Skip wearing your da's crumpled M&S suit for a shit freshers' formal, and instead make your way down to Corsica Studios in Elephant & Castle. The line-up is so good it should be illegal: DJ Fett Burger, Rhythm Section's Anu and New York's Tim Sweeney, all on the same night. Save the best uni halls chants for this one.
Five people to avoid during freshers week
1. The poseur
At only 18, this fresher has already raved naked with the doorman at Berghain, has a wrist smothered in rotting festival wristbands and once 'K-holed so hard I thought I became Jeremy Corbyn'. Well, at least that's what they'll tell you.
2. The gap yah student
Whispers of 'South East Asia' are likely to permeate pre-drink convos if this archetype is around. Often matched with an accent so posh it could make Jacob Rees-Mogg blush. Steer clear, folks.
3. The dealer
This foxy individual will set themselves up as a kind of Poundland version of Pablo Escobar, with the finest 'mandy' and 'fat bags' of pot. They will stop at nothing to get their mitts on a BMW, so don't fund their auto-erotic wet dreams.
4. The adult
There are always a few third-years, masters students and hangers-on who buy a Freshers' Week ticket for the #banter. They're probably also going to be a shade shady, so maybe dodge their presence.
5. Your flatmate, possibly
Depending on who the accommodation lottery gives you, you may actually want to avoid your flatmate if you a) fancy them or b) are likely to piss them off. This will work as a short-term solution, but could be more difficult for the next 12 months.