It's been 20 years since the tragic death of Princess Diana and to commemorate the People's Princess, Kensington Palace's historic Sunken Garden has been filled with a sea of white blooms. The palace's gardeners planted 12,000 bulbs last autumn to create the 'White Garden', which will be brimming with pearly blooms until mid May.
The white planting scheme was inspired by the famous 'White Garden' at Sissinghurst and celebrates Diana's 'elegance, vivacity and style'. Among the alabaster flora are white tulips, scented hyacinths and daffodils and swathes of white forget-me-nots – a favourite of the Princess.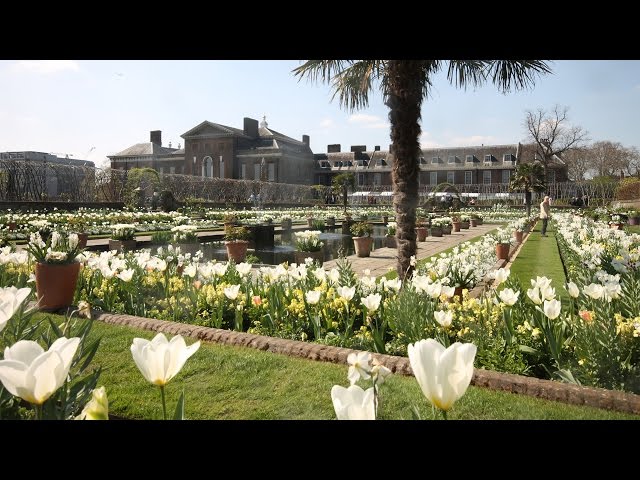 The temporary White Garden will be free for public access until mid May. The exhibition, Diana: Her Fashion Story, continues at Kensington Palace until 2019.
Images: Historic Royal Palaces/Richard Lea-Hair
Want more greenery? Check out London's hidden gardens and green spaces.