A new show at the Imperial War Museum charts anti-war demonstrations through the decades.
Winnie the Pooh is a pacifist. Well, his creator AA Milne was. In a handwritten letter on display at the Imperial War Museum's new exhibition, the writer shares his struggle to remain a peacemaker while watching the rise of Nazism. Sounds a lot like a recent Twitter debate, doesn't it? History repeats itself, and 'People Power' offers the story of British activism for anyone willing to listen. Included are Edward Barber's black-and-white photographs, protest portraits which capture the big specs, big hair and even bigger actions of the 1980s anti-nuclear war demonstrators. They reflect the wry humour that still characterises London activism today (big up to the person at the Women's March carrying the 'I am displeased with the current state of affairs' sign). There are images to learn from – like the moment 30,000 women joined hands around the nine-mile perimeter fence of Greenham Common US airforce base. And others that are impossible to forget, like the notorious 'Photo Op', a photomontage of Tony Blair taking a selfie in front of a bombed desert landscape, created by Peter Kennard and Cat Phillips.
A show about peace in a building filled with Spitfires and flying bombs might seem like an odd choice, but IWM is also home to memorabilia that tells the history of war from a civilian perspective. It even has the original sketches for the peace sign, created by British artist Gerald Holtom as the logo for the 'Campaign for Nuclear Disarmament' in 1958.
Unless you've been hiding in a wifi-less bunker for the last year (and who could blame you?), you'll have noticed the recent surge in protests. The lessons of 'People Power' could hardly have arrived at a better time.
'People Power: Fighting for Peace' is at the Imperial War Museum Mar 23-Aug 28. Adult £10, Child £5, Concessions £7.

Main image: © Edward Barber, Greenham Common (1982)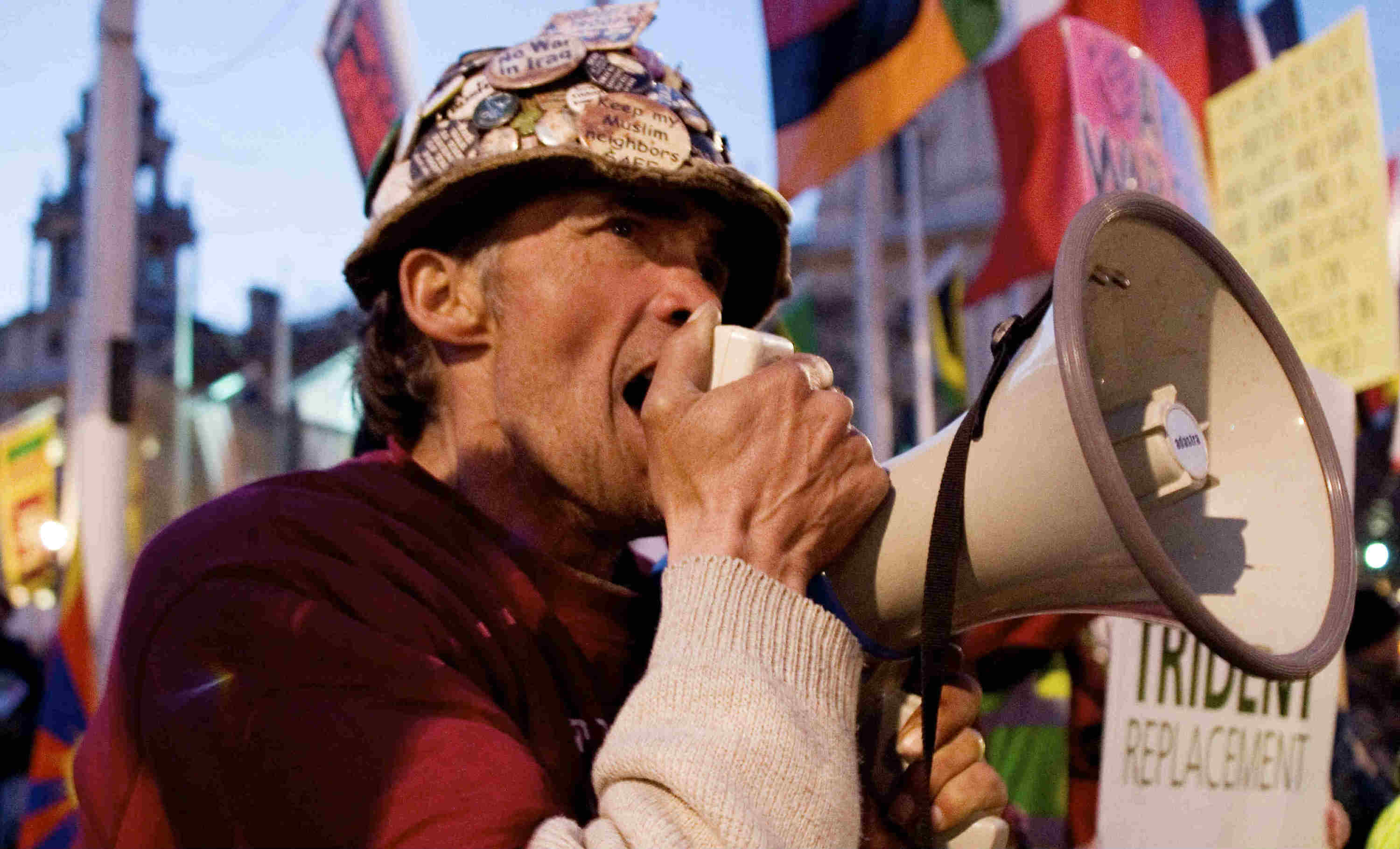 Feeling inspired? Here's all you need to know about protests happening in London.