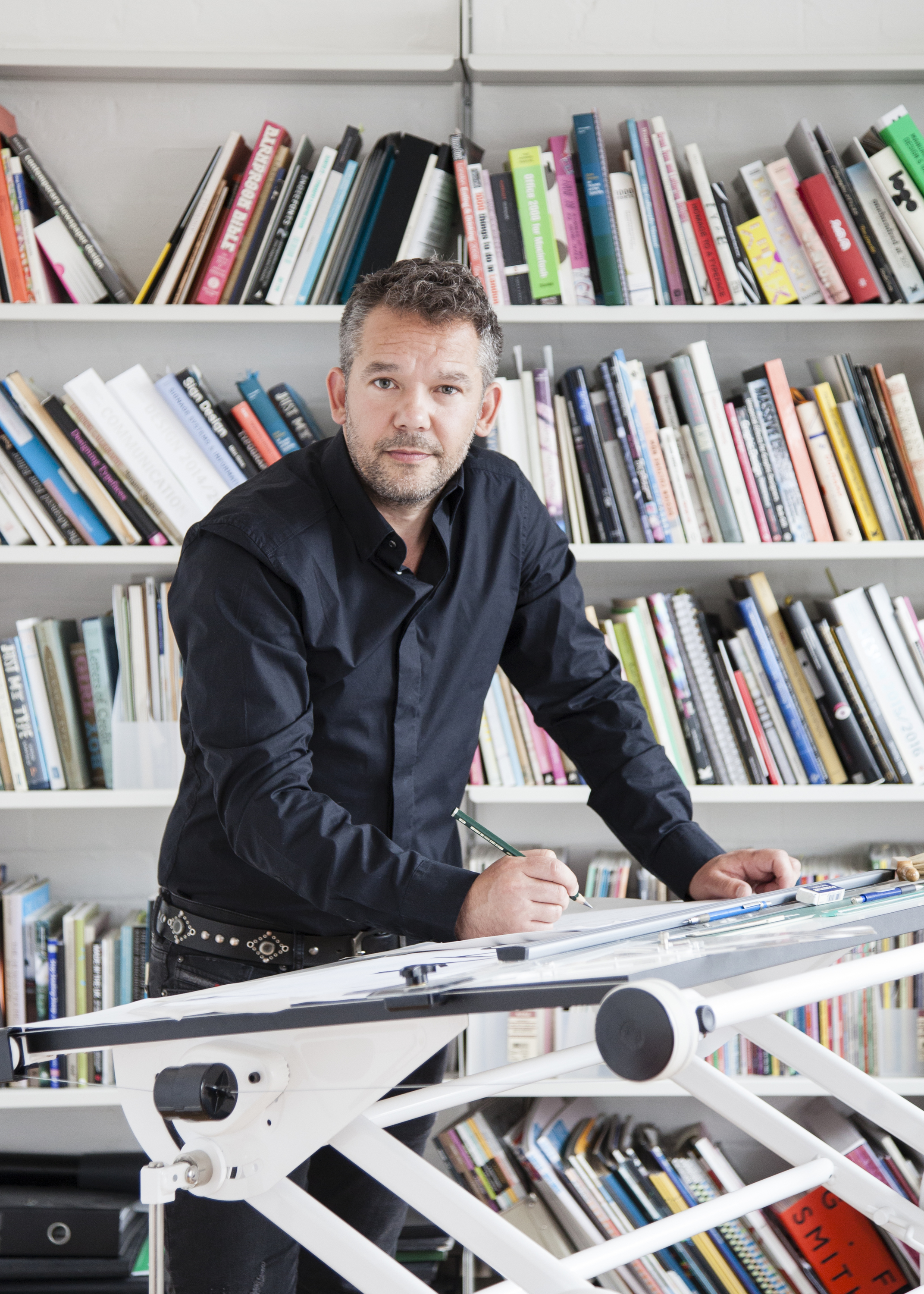 Jason Smith, 44 founder of Fontsmith
Can anyone be a font designer?
'If you can create an alphabet with a pencil, you will be able to make it as a designer of digital type. You don't need any qualifications to get yourself a pen and start writing words, and that's the starting point for all of it.'
Was that how you got into it?
'I went to Reigate School of Art and studied calligraphy, lettering and sign-writing. My first job was doing lots of elaborate lettering for packaging for Safeway. I set up Fontsmith in 1997 as a vehicle to release my own typefaces. Once I got a few commissions I got quite busy, so I took on an apprentice and now there are seven of us.'
Who have you created typefaces for?
'Channel 4, BBC One, ITV, Xerox, Sainsbury's, British Gas and the Champions League. Another brand which is very close to my heart is Mencap. We designed a clear, easy- to-read typeface for them to help people with learning disabilities.'
So how does a font designer's average day look?
'There's a lot of sketchbook doodling on the train and I check emails. When I get into work the designers come to me with interpretations of a brief and I scribble all over these drawings with comments. That takes up most of my day.'
Do you have a favourite font?
'Probably one of my own typefaces called Albert. All the typefaces I've designed are named after people or places because I think a font is like the handwriting of a person. Albert was named after one of my sons, who was a fat, chunky, charismatic little boy, and it's been a hugely successful typeface. It's warm and engaging and easy to read.'
What are the perks of your job?
'The flexibility, because there are no demanding 9am-5pm working hours. It's about your thoughts and your interest in a job that you enjoy. That's by far the best thing.'
Hours: 35 hours p/w
Starting salary: £25,000 p/a
Qualifications: Relevant degree