It's 11pm on a Friday night and I'm sat in Holborn's orange-walled My Old Dutch pancake house with a lot of ginger strangers. One of them is wearing a Tigger onesie and a T-shirt with 'Redhead Days' written on it. I'm pretty sure the staff are openly laughing at us. I'm at the tail-end of a four-hour 'ginger meet- up' - an informal get-together for carrot tops, of which there are an increasing number in the capital. Infact, the city's about to host its first ever 'Redhead Day' on September 12. Being red-and-proud is clearly having a bit of a moment in London.
Lets get this out of the way. I'm ginger. My hair's long, thick and the colour of sticky toffee pudding. At school, I was nicknamed 'Charlie Dimmock'. A shopkeeper once gave me a knowing smile for buying a ginger beer and a gingerbread man at the same time. But I've never seen myself as part of a 'ginger community'. For me, the phrase suggests creepy fetish forums and Facebook mum's sharing memes like 'if you've dated a redhead raise your glass, if not raise your standards'. So I've come along confidently expecting this evening to be horrendously awkward.
But five rum-and-gingers down and I'm having a good time. There are bankers, social media managers and teachers among my fellow gingers. All we have in common is our hair colour. It feels more like staff drinks on a sitcom than an activist cult, though I am starting to believe that I could get more involved in this flurry of ginger activity.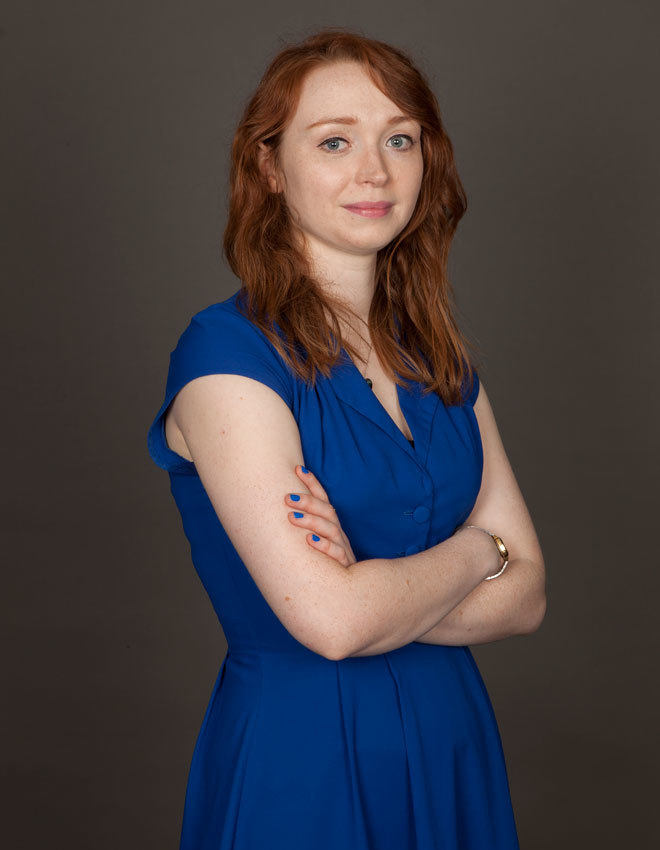 Emma KellyRob Greig
And that's exactly the idea, at least from the perspective of the ginger Londoners who persuaded me to come along tonight - blogger Emma Kelly, author Jacky Colliss Harvey and photographer Thomas Knights. All three are pushing redheads into the limelight (after slapping on some Factor 50, obviously) and putting ginger on the agenda. Lifestyle blogger-turned-ginger campaigner Emma Kelly is a particular fan of redhead meet- ups. 'They make you feel really proud of your hair,' she tells me. The auburn-tressed 26-year-old launched a petition for a ginger emoji earlier this year, when Apple widened the range of emoticon hair colours and skin tones but skipped redheads. Fifteen thousand people have signed it. 'There's a carrot coming,' she laughs,'which is not quite the same, but it's something.'
'Someone shouted 'ginger prick' at me in the street.'
Kelly is one of the organisers of Redhead Day UK. More than 500 people have signed up for the free event, which will feature performances from ginger musicians, the annual MOGO (Music of Ginger Origin) Awards, speed-dating for redheads and redhead-lovers, and anti-bullying discussion. She hopes the event's community spirit will help people - especially children - stand up to society's idea of red hair being the butt of the joke. 'Not that long ago someone shouted 'ginger prick' at me in the street near Leicester Square,' says Kelly. 'I was so astounded.' I know where she's coming from. A burly man once cornered me in a pub on St Patrick's Day and repeatedly squawked, 'It's a leprechaun!' in my face.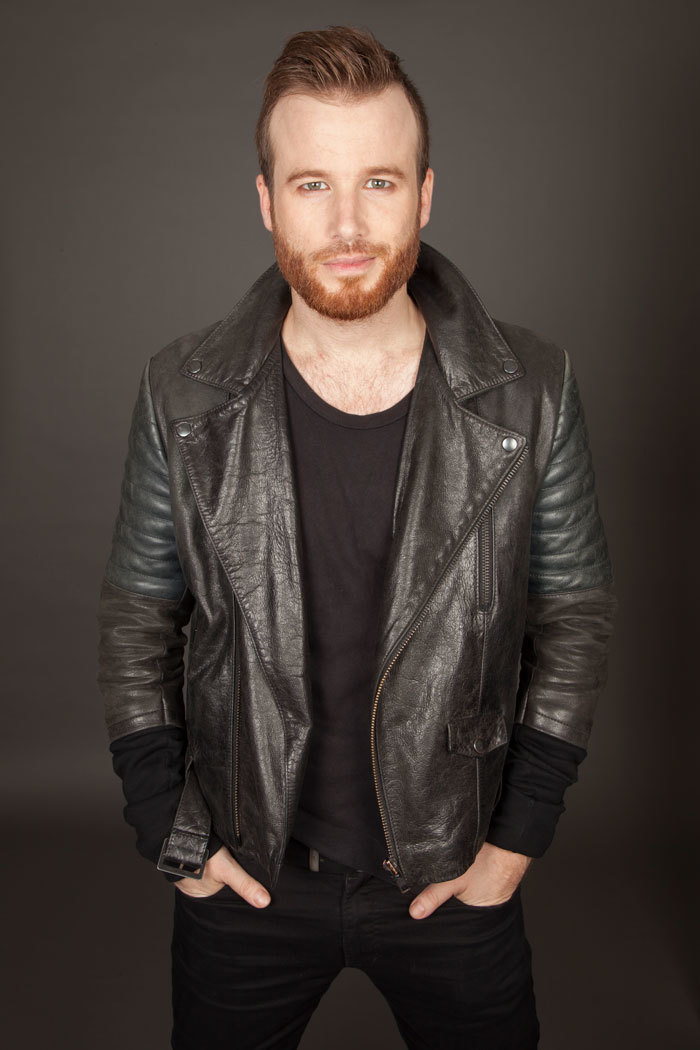 Thomas KnightsRob Greig
While Kelly is building 'red pride', photographer Thomas Knights is sexing-up gingers. His 'Red Hot' photo series of semi-naked models (mainly male, but more recently female) was a hit exhibition at Redchurch Street Gallery in 2013, and has been turned into a book and a saucy calendar series.'I hated being ginger growing up - I bleached my hair and eyebrows for ten years,' he says, ruffling his rusty short-back-and-sides. 'But there's a new pride to it.' I agree: I spent my early twenties cutting my hair short and fake- tanning myself into an orange haze (squint and you'd think I was a bottle of Lucozade), but by 2013 I realised my hair was a Tinder USP.
'Ginger boys were like: 'Oh my God, thank you, I'm getting so much more sex now!'
Knights started his project the same year, shooting muscly male models topless in heroic poses - guns out, chests out - then posting the pictures on Tumblr. 'Within a day or two I was inundated with guys sending me pictures,' he says. By the time the first photos went on display in Shoreditch, the project had become a movement. 'We opened the exhibition with these eight-foot panels showing guys with their middle finger up, pulling down their underwear to reveal fiery red pubes,' he says. 'They really threw 'ginger' in the viewers' faces.' Ginger men were, in Knights's words,'so unfashionable they were almost taboo', but by embracing that difference, he sold them back to the world as desirable. 'We'd get these intense fans obsessed with ginger guys,' he says. 'Loads of the boys were like: 'Oh my God, thank you, I'm getting so much more sex now!'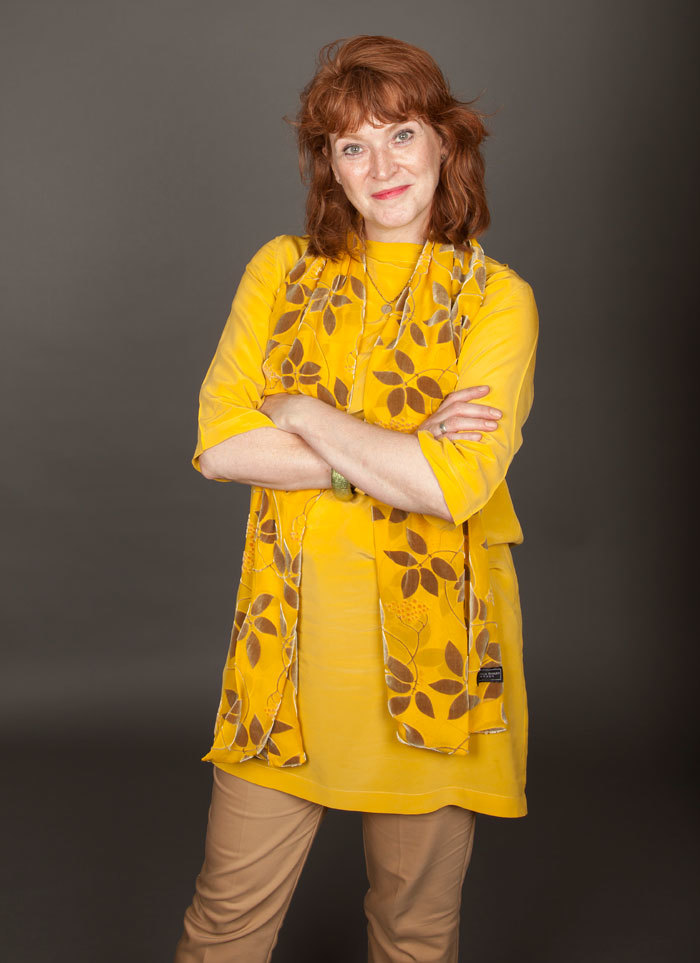 Jacky Colliss HarveyRob Greig
The redhead as sex object is nothing new. Author Jacky Colliss Harvey is hoping to give ginger people more of a sense of their heritage with her book 'Red: A Natural History of the Redhead'. On the cover is Dante Gabriel Rossettiís 'La Ghirlandata': based on his muse Alexa with her ghost-white skin and deep-red curls. 'Rossetti spotted Alexaís hair from a cab,' says Harvey. 'He spent weeks tracking her down.' Rossetti wasn't the only Victorian artist with a penchant for flame-haired babes. His fellow painters in the Pre-Raphaelite Brotherhood often focused on ginger ladies. Sir John Everett Millais's famous 'Ophelia', for example, embodied their idea of doomed beauty.According to Harvey, at the time red-haired women were linked to 'eroticism and outlawism', and artists used that stereotype to their advantage.
'You wouldn't have been able to move through the streets without seeing fashionably dressed redheads.'
During Queen Elizabeth I's reign in the 1500s, members of her court copied her orange hair. 'You wouldn't have been able to move through the streets without seeing fashionably dressed redheads,' says Harvey. 'When I pitched the book, I told my editor: 'Oh, there's a whole 'ginger scene'. I actually wasn't sure. Now it's definitely happening.'
As I wipe waffle-dust off my chin in My Old Dutch, I'm convinced Harvey's right. Redhead Day might be a gimmick, but that doesn't mean it isn't a symptom of something more profound. Talking to Kelly, Harvey and Knights, I can see how excited they are about each other's ideas. A community of people linked by their hair colour may seem silly, but it's surely a positive thing to be part of. However much you may mock its roots.
Redhead Day UK is on Sep 12 at Candid Arts Trust, Torrens St, EC1V 1NQ. Find out more at www.redheaddayuk.co.uk 
Buy one of Thomas Knights' 2016 Red Hot calendars at www.redhot100.com