FRIDAY
Fabric presents James Zabiela
One for a more seasoned clubbing crowd, as Neil Barnes from the mighty Leftfield warms up for electronic maverick James Zabiela – a unique presence in techno, by virtue of his ability to tweak knobs like a maestro and fully commune with his decks like a zen master. Fabric. Fri Aug 18.
Cirque du Soul – The Carnival Warm Up
Get involved with this high-level, theatrical circus-themed party, returning for a one-off this week and billing itself as a warm-up for Notting Hill Carnival next week. Expect bass and burlesque in equal measure. Islington Metal Works. Fri Aug 18.
Erol Alkan – To the Rhythm
As part of his weekly residency, every Friday at XOYO, totemic DJ legend Erol Alkan is going it alone. Eschewing his stable of regular guests, he's playing for six hours – from start to finish – all by himself. If anyone can, Erol Alkan. 
XOYO. Fri Aug 18.
SATURDAY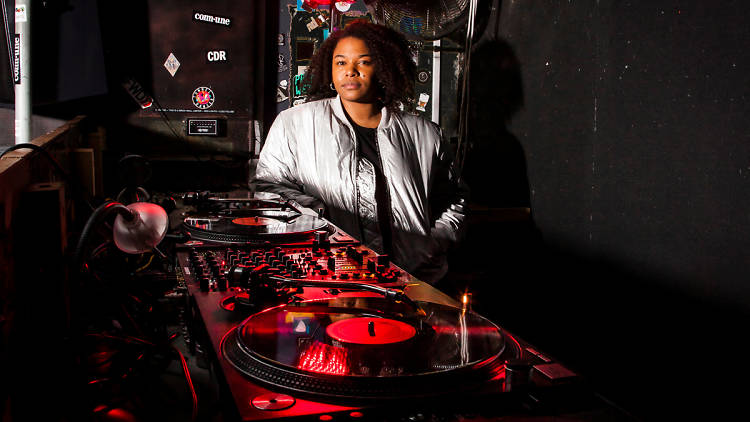 Tief with Josey Rebelle
Someone else bossing the decks from opening to close this weekend is the simply awesome Josey Rebelle. Anyone familiar with her Sunday morning show on Rinse FM will know just how wide she casts her musical net: two-step soul, disco oddities, incredible techno and tastes of '90s R&B and hip hop all play their part in her sets. It'll be a proper moment to have her in control of the intimate Pickle Factory for this one. 
Pickle Factory. Sat Aug 19.
Soirée in Studio 54
If this tribute to the most famous disco club ever wants to be ruthlessly realistic, then the queue outside will be insanity. Beglittered and generously flared punters will be screaming in desperation at the snobbishly selective door staff behind the velvet rope. What's actually promised is a heady night of disco from the Jazz Cafe's regular Friday residents, Soul City. Huge respect if you go dressed as Andy Warhol, a white horse or a massive coke spoon. 
Jazz Cafe. Sat Aug 19.
Pink Lemonade
When life gives you pink lemons, juice them up, guzzle it down 
and wipe your mouth suggestively. Then hit up this newish night at erstwhile gay basement venue East Bloc in Hoxton, tonight helmed by Scissor Sister Ana Matronic. Expect to have a right old kiki. 
East Bloc. Sat Aug 19.
SUNDAY
Elrow Town – Closing Ceremony
Saturday is well and truly sold out, but the second day of Elrow's massive two-day stand at the Olympic Park is still up for grabs. Enjoy the Spanish party brand's enormous staging, performers and OTT decor – plus the sounds of A-list DJs like Seth Troxler, Jamie Jones, The 2 Bears and Route 94. Queen Elizabeth Olympic Park. Sun Aug 20.
Find more parties happening this weekend.