We've come a long way since the days of WH Smith's pre-packaged afternoon tea in a remote manor in Lincolnshire. Luckily, when it comes to experiences this this city, there's plenty of great, wrapping-paper-free gifts all over London, ready to welcome you with open arms when the festive buzz has worn off. Here are six of them.
We're assuming here that you know this person well enough to judge whether they would love or despise a solid nine hours of 'Lord of the Rings' or a 'Frozen' sing-a-long. Get it right, and this is a banger of a gift (fun, affordable, quirky), get it wrong and you've essentially just forced your loved one to endure 'Let It Go' screamed by hundreds of baby-adults. From £16 per person.
This is an evil but possibly genius plan to initiate the removal of that 'temporary' beard you've been dreaming about mowing off since 2015, cleverly disguised as a luxury spa treatment. Mwahaha. From £22.50 per person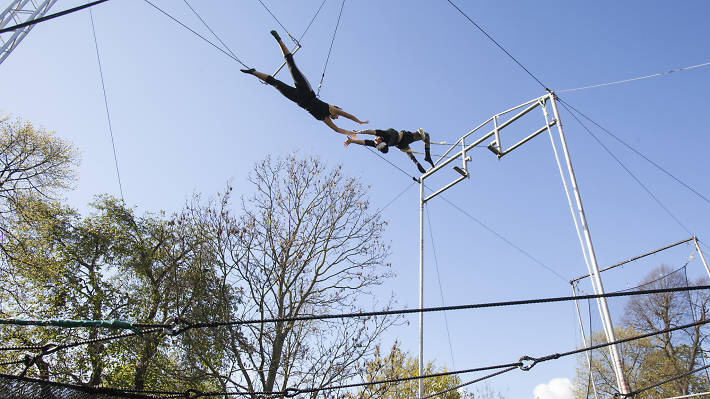 This is a gift for circus wannabes, show-offs or 'SATC' addicts desperate to channel Carrie in *that* episode. Give the gift of flying — in addition to an inspirational and Pinterest-esque social media post with the caption 'in life, there's no safety net'. From £28 per person.
This is a good one if your nearest and dearest have indistinguishable handwriting and you're sick of decrypting sticky notes or birthday cards and wondering if their 'A' is an 'O', 'U' or just a mid-sentence scribble. From £60 per person.
Gin crafting masterclass at the Ginstitute
I genuinely believe there's not enough gin talk in London, the capital of gin. Enter the Ginstitute – a culmination of gin tasting, gin & tonics, the history of gin, Tom Collins, making gin, and more gin & tonics. It's arguably a present for sophisticated gin-lovers and definitely not just an excuse to get drunk on a cold January afternoon. From £60 per person.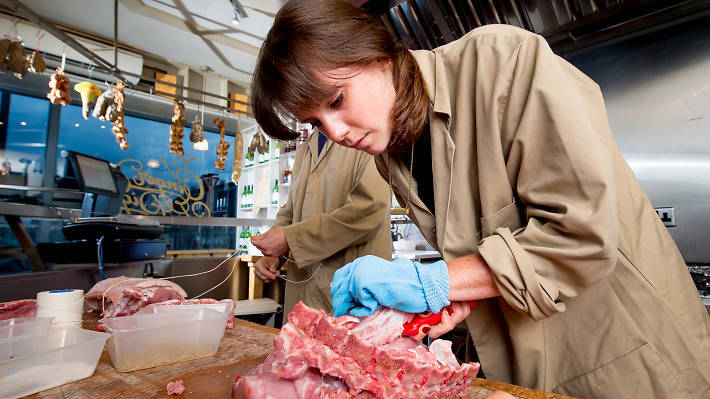 Butchery class at the Ginger Pig
First, ask yourself: is this friend/loved one/family member a vegetarian? If the answer is no, why not treat this loved one to a day of good ol' fashioned butchery by veteran butcher The Ginger Pig? It's pricey, but once you've picked the meat of your choice — beef, lamb, poultry, sausages — you can hack away at it to unleash that Monday-Friday stress. £155 per person.
Loved ones more into material possessions? Check out our Christmas gift guide