Summer has well and truly hit London – but among the Londoners hitting the parks for a lunchtime tanning sesh, chasing ice-cream vans down the busy roads or capturing the evening sunset on a rooftop pub, there's still those who find time to complain. But come rain or shine, crowds or quiet, there is just no excuse to frown. These are the most RIDICULOUS reasons to complain about summer in London.
'It's too hot'
Yeah, it's called summer – that's sort of the point. Type 'summer' into Google and you'll see photos of beaches, ice creams trucks and kids riding bikes – all against a backdrop of sunshine. It's how hot the country is meant to be throughout these months. And given the tragic lack of sunshine we usually get, are you seriously begrudging a day of heat? Because you know you'll be moaning when your Saturday barbecue is a wash-out. And unless you've spent your life locked in a walk-in freezer, you'll understand the concept of heat by now and therefore how to cool down. Open a window, buy a fan, wear lighter clothing, etc.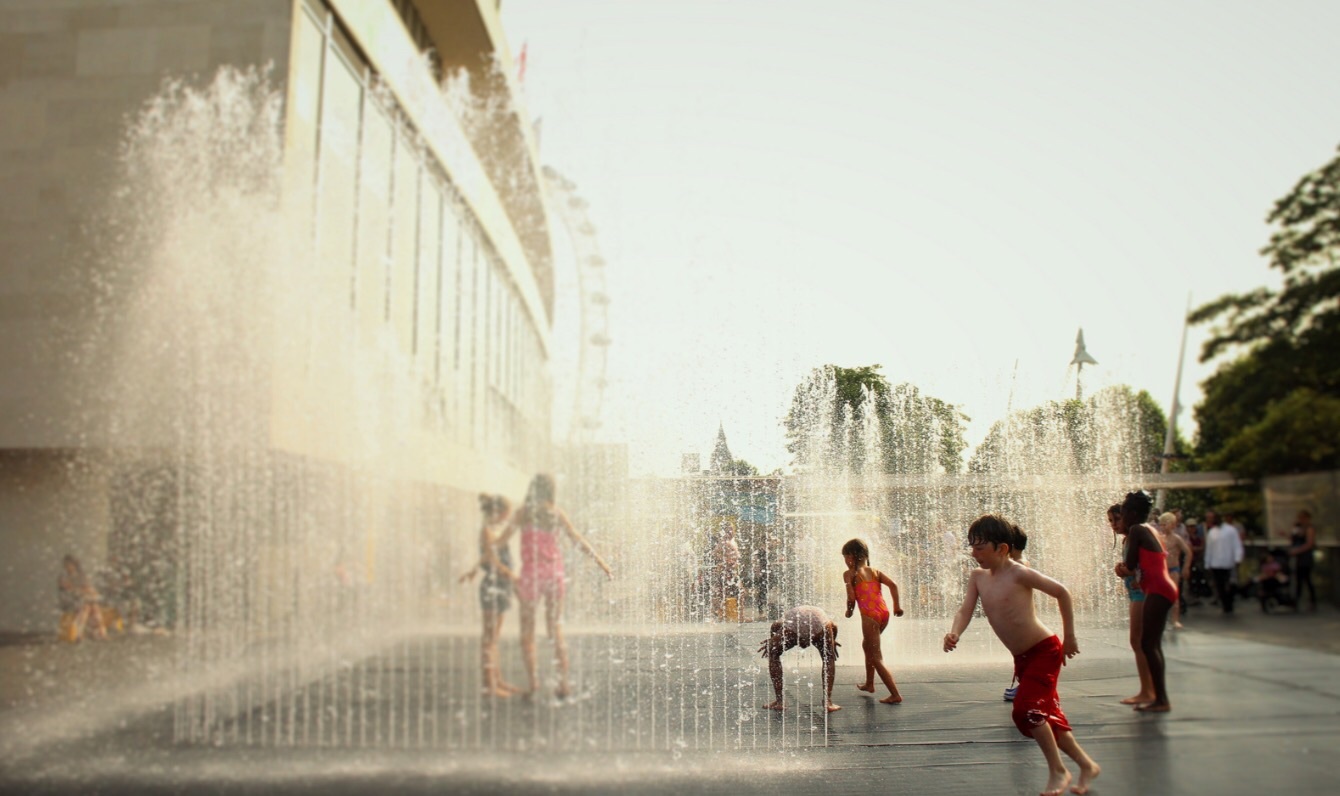 'It's raining'
Three words: Welcome. To. London. The rain is like a sly fox riffling through your bins. It comes and goes when it pleases and doesn't care how much it disturbs your day or plans. But we're British. We can handle rain – this is our default weather setting. Sure, it's annoying but embrace it. Book a holiday somewhere hot for August and in the meantime down a strawberry cider under a brolly. Or go the whole hog and wear a plastic bag as a makeshift hat and two on your feet for waterproof shoes and you are truly putting the Great back in Great Britain.
'It's too crowded'
It's a capital city in the midst of summer. If you want open space, go and stand in a field. But on that note, London is home to some of the most incredible green spaces. From Hyde Park to Primrose Hill, you are spoilt for choice. Spend your day lying on the grass with a few cheeky G&T tinnies and embrace the long and hot days.
'There are too many kids around'
Okay, you may have a point. Loads of children buzzed on Capri Suns and the thrill of the summer holiday does not make for a pleasant commute. And why do they always insist on getting on the tube at rush hour? Or crowding the streets moving at a glacial pace when you're running late? But do you remember the excitement of visiting London as a kid? Give them a break – London is something to see.
'There's too much pressure to spend money'

This is a city known for charging a tenner for a pint and half your month's rent for a deconstructed roast dinner served on a chopping board. But it's also renowned for having a plethora of free activities. Aside from the glorious green spaces, there's also a whole host of museums, pop-ups and galleries to enjoy for FREE.
'The insects and mozzies are out in force'
Yes, that fly that's been buzzing around the office is annoying. Sure, the mozzie that bit you in the pub on Friday is a bit of a piss-taker. But let's get some perspective, people. This year a woman in Australia discovered a snake in the walls of her house. Surely you can put up with a few small flying bugs.
Summer has arrived: and so have these queues at London's lidos.