Despite the fact that most of us spend half our lives complaining about the tube, there's no denying that Londoners bloody love a good tube map. And at this time of year, we also love tucking into a tin (or five) of Quality Street – although don't get us started on the debate of which one is the best (green triangle all the way, duh). And now, the folks over at Londonist have combined the two to create a giant tube map out of Quality Streets!
Londonist
They used 42 boxes and a whopping 1,563 chocolates to create the chocolatey map, with a different choc for each line. But it wasn't totally smooth sailing – with no light blue-coloured chocolate, the Victoria line has turned a minty green as it was made out of green triangles. And they must have needed an obscene amount of orange chocolates to tackle the mammoth number of stations that make up the London Overground network. But still, the result is pretty damn sweet.
See the making of the map: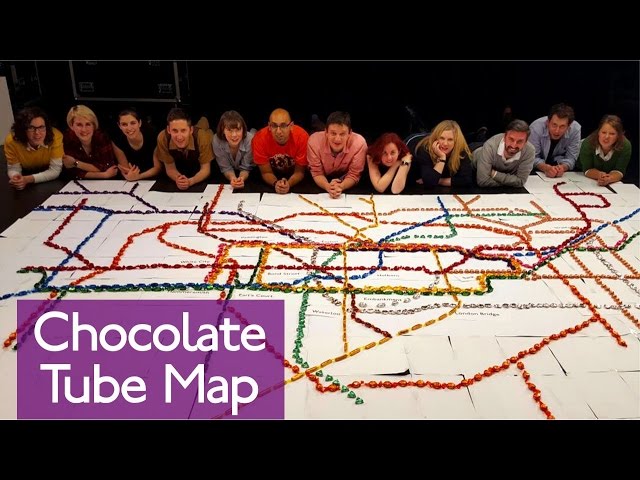 Want more cool tube maps? This one is way better than the original.