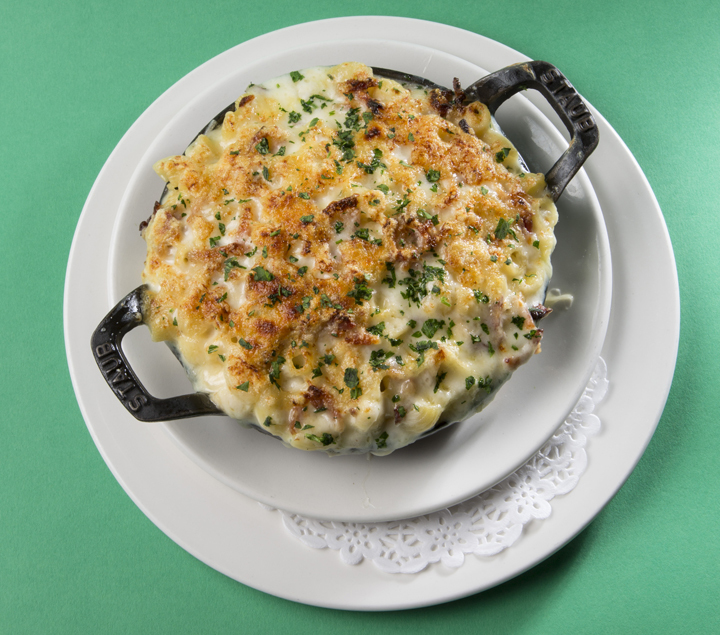 Scott Chasserot
Who does the best cheesy pasta in London? You told us!

'If you're a foodie then this is one you have to tick off the list.' Tim A via www.timeout.com
Hawksmoor: various locations

'They do the best mac 'n' cheese in all the land!' Amy Williams via Twitter
'Their Blue Monday mac 'n' cheese has an inch-thick crust of golden breadcrumbs and cheese sitting atop a mountain of blue cheese pasta. Stretch pants at the ready.' Alexandra L via www.timeout.com
Loaf: Fitzrovia

'Choose from plain mac 'n' cheese, or with truffle oil or pulled pork.' Ian W via www.timeout.com

'A pretty damn fine mac 'n' cheese that gets my vote.' @skinnychamp via Twitter
Pizza East: Shoreditch, Kentish Town and Portobello Road

'Forget about their pizza - the mac 'n' cheese is also served straight from their wood-fired oven. Truly the best cheesy carb dish.' Debbie Walpole via Facebook

'Simply the best mac 'n' cheese you can find in London.' Pam Bradbury via Facebook
Anna Mae's: find the truck at anna-maes.com

'An amazing mac 'n' cheese, and if the craving hits you and their truck isn't anywhere nearby, their cookery book recipes are as delicious to eat as to look at!' Sarah Stuart-Smith via Facebook
Did we miss your favourite? Let us know in the comments!
Want more carby goodness? A roast potato pop-up is coming to London.