First things first: if you don't know what a xiao-long bao dumpling is, correct this immediately. It's a squidgy little morsel packed full of broth that's as warming as a Frank Capra Christmas movie. They call it a 'soup dumpling'. We prefer: 'Mmmff! This is great!'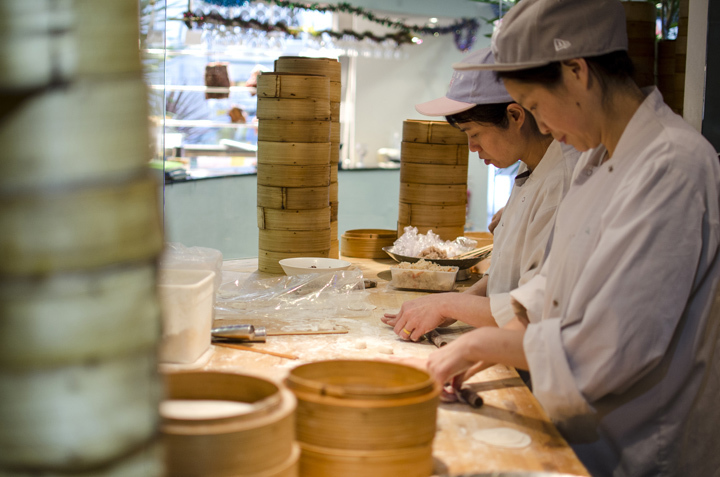 Ben Rowe
In fact, celebrity chef Mark Hix – a devotee of Asian cuisine – likes them so much that he's recently collaborated with Chinatown restaurant Dumplings Legend to put his own version of a xiao-long bao on their menu. His 'Heaven and Earth' dumplings are a far cry from the light zingy flavours you usually get from this juicy little dumpling. Instead, he's packed it full of a mustardy, celery-inflected wild boar black pudding that's both a homage to his blood sausage-based signature dish of the same name and evidence that if you leave Mark Hix alone with a crevice, he will attempt to stuff a sausage into it.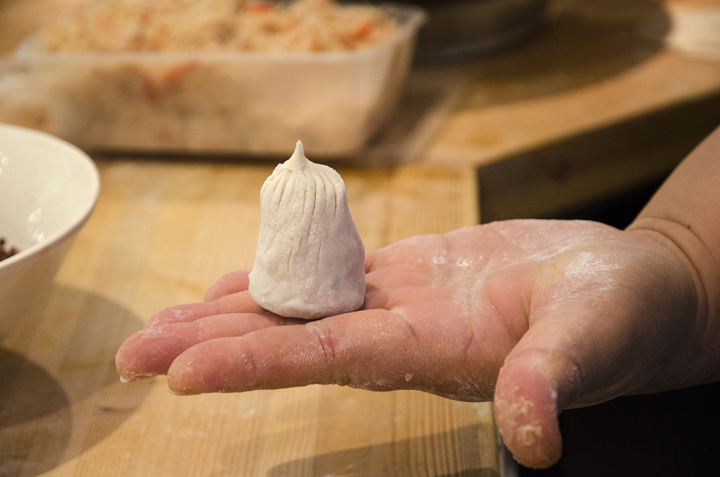 Ben Rowe
The flavour? Odd. Turns out that when heated with broth, black pudding tastes… well, it sort of tastes like dim sum meets oxtail soup. It's kind of like a Chinese buffet by way of 1940s Britain. It is, frankly, bonkers. More bafflingly, it's been on the menu since October without attracting any particular fanfare. Very sneaky. But then again, we suppose it's not that surprising. After all, we go through most days without anyone telling us how much they love the dribbly delights of an XLB (as we acronym lovers call them). Given how awesome they are, that, frankly, is the real shock.
Mark Hix's 'Heaven and Earth' xiao-long bao are £8 for six pieces at Dumplings Legend.
Hungry for dumplings? Take a look at London's best dim sum restaurants.