When it comes to London's main railway terminals, stress, delays and over-priced caffeine are probably the first things that spring to mind. And that's a real shame, because these buildings have seen more history than you can shake a season ticket at. It's time we gave them some love, so let's begin by taking a peek at Paddington.
Paddington stationRobert Lordan
What's in a name?
Way back in the tenth century (the year 959 to be precise) it was recorded that an Anglo-Saxon fellow named Padda lorded over a small settlement – a 'tun' in ye olde talk – close to where Marble Arch now stands. His legacy lingered on and over time, Padda's 'tun' evolved into, yep you've guessed it, Paddington.
Mural of Brunel beneath the WestwayRobert Lordan
Enter Brunel
In the 1830s, Bristol's head honchos were eager to establish a rail link with London and they knew just the chap to do it: famed cigar-chomper and all-round genius, Isambard Kingdom Brunel. Although just 27 when he received the commission, Brunel was already a seasoned engineer having worked alongside his father on the Thames tunnel between Wapping and Rotherhithe (still in use today as part of the Overground). Setting out in a horse and cart, Brunel took just three months to survey the entire route of what would become the Great Western Railway and planned plenty of bridges, tunnels and viaducts along the way.
Jo Tobitt
Riot at Hanger Lane
The navvies who built the Great Western line were a tough bunch renowned for their hard work and ferocious boozing. Unsurprising then that tempers sometimes flared. One such instance occurred in 1838 when a 'desperate and alarming affray' erupted between Irish and English work gangs on the section between Ealing and Acton. Brandishing various tools, the two groups had an almighty bust-up which became so bloodthirsty the army had to be sent in. 24 workers ended up in Clerkenwell 'gaol' and many more were injured.
Jo Tobitt
The railway arrives
By June 1838 the first section of the line – Paddington to Maidenhead – was ready for business and the GWR's directors celebrated with speeches and toasts before clambering aboard the inaugural service. The Times reported that, as the train puffed towards Paddington, a Mr Guppy 'walked across the tops of the carriages from one end of the train to the other when going at full speed'. Hopefully nobody will try this when Crossrail opens.
Paddington Central- site of the original stationRobert Lordan
Early Paddington
When it first opened, Paddington station was a makeshift affair with the entrance and waiting rooms tucked into the stone arches of Bishop's Bridge and the platforms sheltered by a basic timber structure. This original site went on to become a goods depot and is now covered by the Paddington Central complex.
Robert Lordan
Crystal Paddington
Paddington station as we know it today opened in 1854 after the GWR decided their London terminal deserved something grander. Once again the task was entrusted to Brunel who was delighted to return to the project and 'build a station after my own fancy'. His design was largely inspired by the gleaming Crystal Palace which had hosted the Great Exhibition in Hyde Park a few years before.
The former royal waiting roomRobert Lordan
Royal reception
In 1842, Queen Victoria embarked upon her first ever train journey, travelling from Slough to Paddington in a carriage specially pimped for the occasion. While Victoria was charmed, her hubby Albert was apparently startled by the train's 44mph speed and warned the driver to take it slower next time. Thanks to its Windsor link, Queen Victoria became a regular Paddington commuter and was granted a royal waiting room – now the First Class Lounge on platform one.
The former Mint StablesRobert Lordan
High-rise horseys
For many years the GWR relied upon horses to shift freight wagons and trot deliveries around London. Home for these nags was a large, multi-storey stable complex called 'The Mint', built beside Paddington in the 1870s to accommodate 600 horses. Although the block was converted for use by St Mary's Hospital in the 1960s, the long ramps used for transferring gee-gees between floors can still be seen.
Paddington Underground stationRobert Lordan
Underground pioneer
Paddington played a key role in the development of the London Underground, for it was from here in 1863 that the Metropolitan Railway first set off. That pioneering underground route, which originally ran between Paddington and Farringdon, is still in use today – pretty incredible when you consider steam engines hauling gas-lit carriages used to chug along it.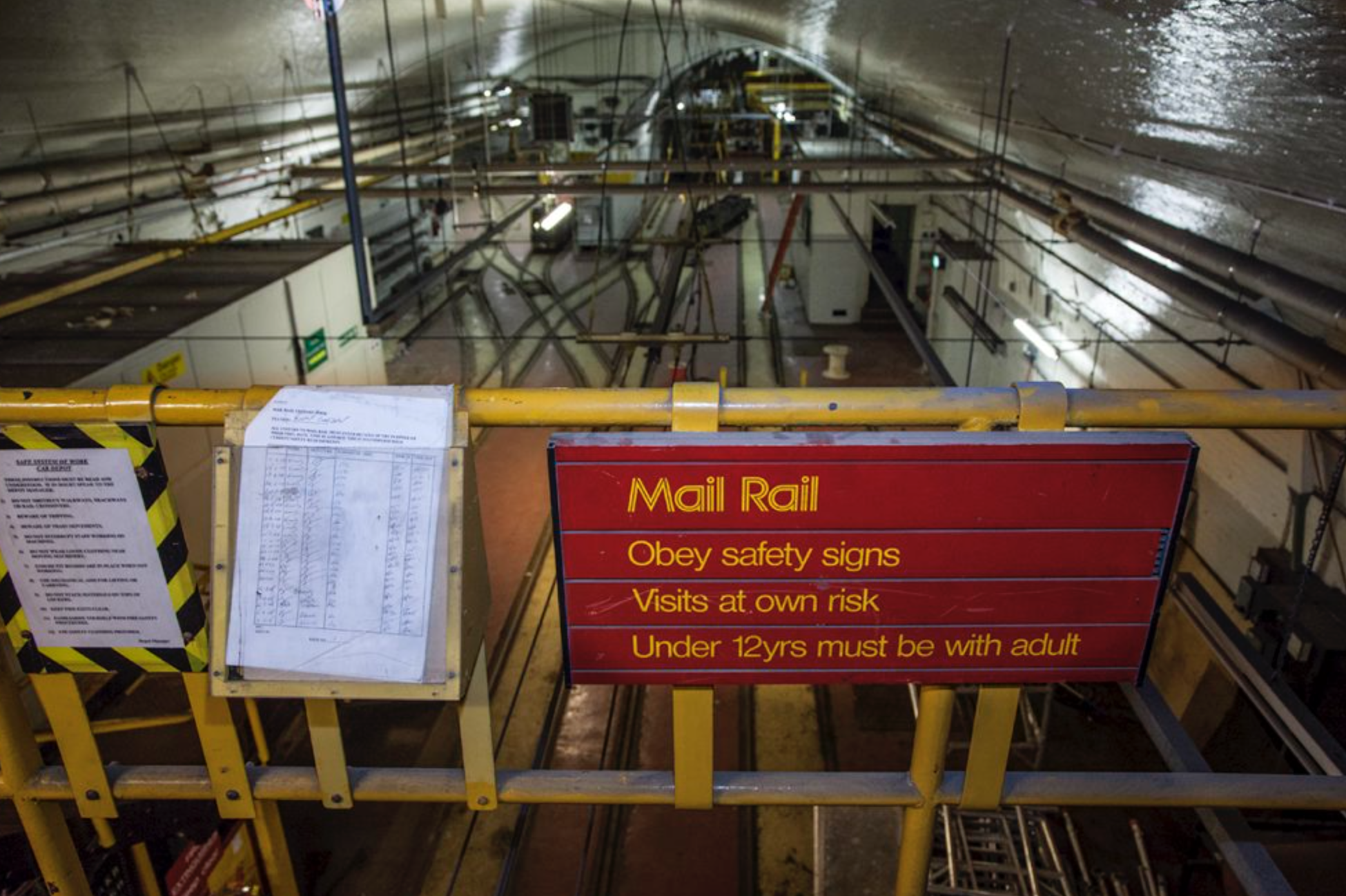 Mail RailRob Greig
Mail Rail
Another historic subterranean system lurks beneath Paddington, although this one's far less known: the Royal Mail's Post Office Railway, of which Paddington was the western terminal. Opened in 1927, this quirky network ferreted mail all the way to Whitechapel on wee, driverless trains. The service was mothballed in 2003 but is due to open as a public attraction in the near future.
GWR war memorialRobert Lordan
Letter to an unknown soldier
Paddington's platform one is home to a sombre memorial dedicated to the 2,524 Great Western employees who lost their lives in WWI, the names of who are listed on a special scroll sealed within the plinth. The nameless bronze soldier was sculpted by Charles Sargeant Jagger who himself was gassed and wounded in the conflict.
The Battleship BuildingRobert Lordan
The Battleship Building
Opened in 1968, this design icon was originally named the Paddington British Rail Maintenance Depot. Not the most seductive of names, sure, but those curves are pretty alluring. After lying derelict for a number of years the building was converted into office space and granted its kooky new title.
Robert Lordan
Waiting for the ghost train
Alongside its regular trains, Paddington has one particular service they prefer to keep hush-hush: the elusive 11.36 to West Ruislip which, once a weekday, departs from a remote platform and trundles out to the 'burbs via overgrown backwaters. The service exists to keep an otherwise disused section of track open. Closing it would be costly and require government involvement which is why those in the business dub such anomalies 'Parliamentary trains'. Should you ever happen to hitch a ride on the 11.36, you'll be guaranteed that rarest of London pleasures: a carriage all to yourself.
Please look after this bear...Robert Lordan
Paddington Bear
On Christmas Eve 1956, author Michael Bond spotted a teddy bear all on his lonesome in a shop close to Paddington station and couldn't bear (sorry) to leave it there. Inspired, he purchased the stuffed critter and set to work writing 'A Bear Called Paddington'. The book was published in 1958 and Padders has since gone on to become one of London's most cherished mascots.
Statue of BrunelRobert Lordan
The Elizabeth Line
The next step in Paddington's history is currently being built deep beneath Eastbourne Terrace; a spacious station for the Elizabeth Line – aka Crossrail. Due to open in 2018, this will hook Paddington up to one of London's most ambitious engineering projects. Brunel would've been proud.
On that note, take a look behind the scenes of Crossrail's tunnel digging.