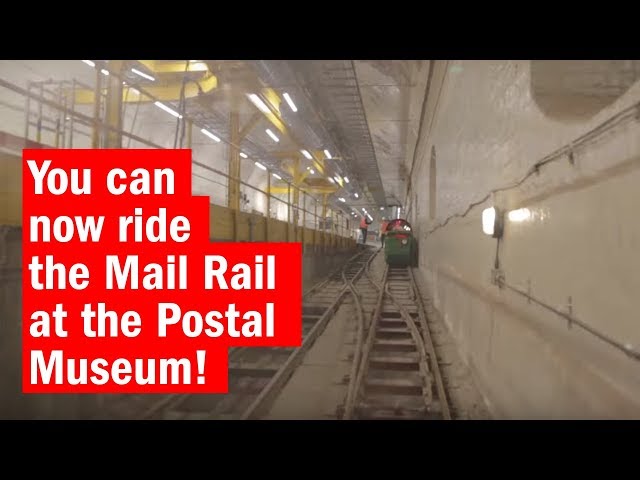 Way, waaaay, back in 2013 we revealed that plans were afoot to reopen the Mail Rail and grant access to the public, as the star attraction of the new Postal Museum. Well, the wait is finally almost over. The museum opens next week, on July 28, at which point you'll be able to learn about the oddly fascinating history of the British postal service. Then, from September 4, you'll be able to venture deep under London through the Mail Rail tunnels.
Starting in 1927, Mail Rail was used to shift envelopes and parcels and whatnot between various London sorting offices, but by 2003 had fallen into disuse and was abandoned. Much of what remains there today – staff members' personal effects and all – hasn't been touched for the past 14 years. It's more than a little bit creepy (but fascinating too).
Check out the video about for a taster of what to expect, then pop on over to the Postal Museum's website to get your tickets.