Heads up! We're working hard to be accurate – but these are unusual times, so please always check before heading out.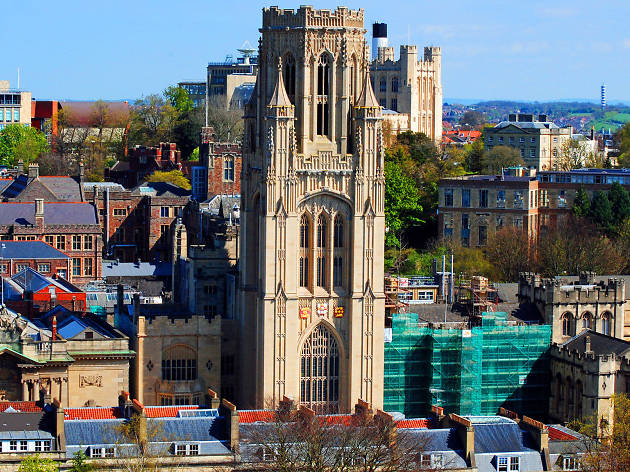 Be spontaneous in Bristol
Read London blogger Lloyd Griffiths' wing-it trip to the arts heart of one of the UK's most creative cities
Time Out and Booking.com handed travel blogger Lloyd Griffiths a mission: unearth the best of Bristol's art scene using just your instincts and a great hotel booking app.
Whether you're escaping to another part of the UK or you fancy a jaunt abroad, Booking.com makes it easy to travel spontaneously and still stay somewhere great without advance planning. To show just how easy it really is, Time Out and Booking.com sent Lloyd Griffiths (writer for the aptly-named Hand Baggage Only blog) on a mystery trip, armed with just the Booking Now app and a list of three challenges to explore the art scene in… Bristol! If you're inspired by his experiences, check out the city's top rated hotels on Booking.com and see our list of cool things to do while you're there.
You can also be in with a chance of winning a wingit trip to Amsterdam!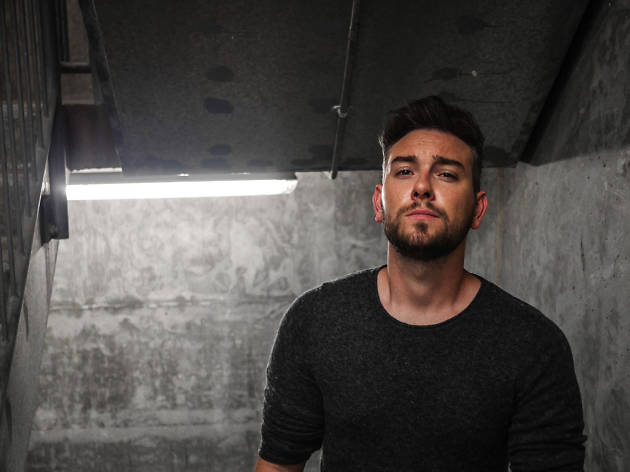 Introducing Lloyd Griffiths
London-based Lloyd Griffiths writes alongside Yaya Onalaja-Aliu on the blog Hand Luggage Only. Visiting over 50-plus countries, they confess that their driving passion is exploring and experiencing new places.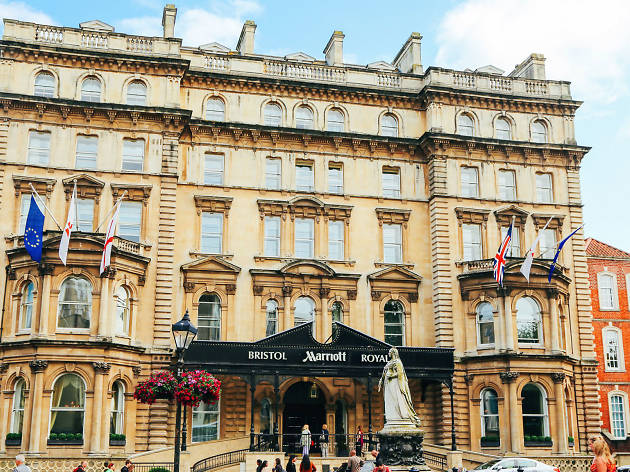 I'm off, with my own 'personal assistant'
I didn't know where I was going until I got to the station but that's OK – we like that kind of challenge for Hand Baggage Only. My destination? Bristol! Time to use the train journey (and the booking.com app on my phone) to secure a great place to stay so I could get back to the challenge of my three art-related tasks.
Bristol is filled with great places to stay – the hardest part for me was to choose just one! I knew I wanted to experience a sense of grandeur and luxury during my stay, but I also knew that I would love to take advantage of being able to use a spa! Booking Now made it really easy for me. I was able to choose from their premium selection of hotels based on their star rating and user reviews. My choice was made even easier by being able to swiftly and easily choose my 'must-haves' for my stay. The impressive Bristol Royal Hotel had all of these! In as little as four steps I had booked a room fit for a king!
The best aspect of the app is that it recognises that someone like me, who's always up for spontaneous getaways, is also the kind of person who wouldn't have bothered about the logistics of the trip (e.g. how to get to the hotel, info on what to do in the city, etc) and so the app sorts all of that for you automatically including routing to your hotel from wherever you are. Like seriously, even from London, when you open the app, it (if you grant it permission of course), it geo-locates you and has a door-to-door guide to get you to your hotel. I swear it felt like I had a PA for the day – it was brilliant!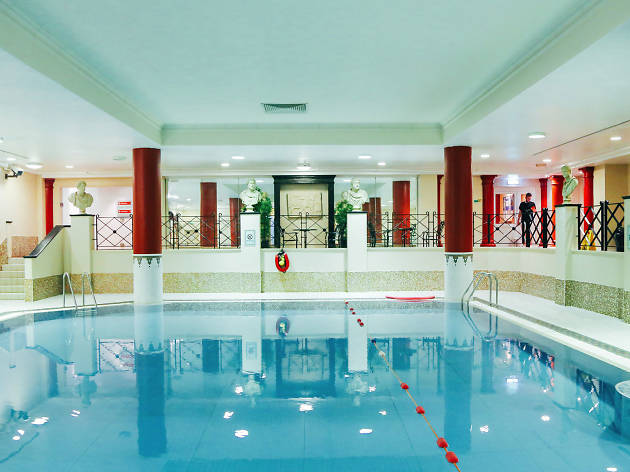 I stayed at Bristol Royal Hotel, in the heart of Bristol city centre and just a few minutes' walk from the Harbourside. The hotel itself was luxurious and elegant. The main-lobby and net-gothic architecture of the building really give the hotel a breathtaking charm and the beautiful Romanesque spa is included in your stay. They have an impressive pool, an incredibly large Jacuzzi, alongside menthol steam rooms and a traditional Finnish sauna.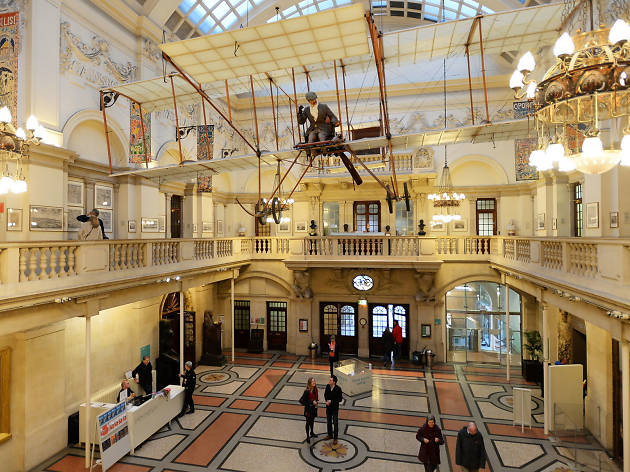 Challenge one: Find a local art gallery
Time Out had issued me with three tasks to achieve on my wing-it trip away. This was the first and happily for me, not too arduous, given my hotel's location – a mere 10 minutes stroll to Bristol's Museum and Art Gallery. I had heard a tale that there was a gallery and museum that not only housed some of the most impressive paintings in the UK, but also some dinosaurs too! The building is magnificent with big open spaces where the art seems to come alive. The Gallery and Museum are free to enter and open seven days a week. You can literally spend hours exploring the multitude of different pieces and works that are housed here.
It was awesome to see some truly priceless and captivating works of Philip James de Loutherbourg, Thomas Gainsborough and John Constable all in one place. The Lucien Pissarro works are truly beautiful!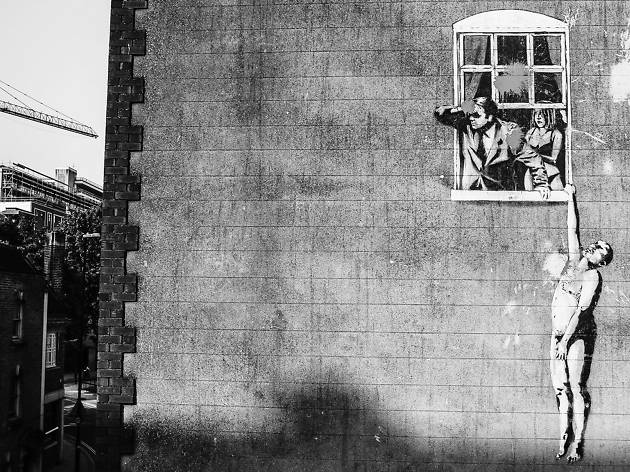 Challenge two: Find some amazing street art that has a dark undertone to it
Street art? Bristol? One name springs immediately to mind. Not surprisingly, you can find Banksy works all across Bristol, in all sorts of neighbourhoods. The first Banksy I visited was the 'Well Hung Lover', visible from Park Street and just a two-minute walk from the hotel. It is situated on the wall of a Sexual Health Clinic and it's one of Banksy's most infamous works in the city. With all of his installations there's a hidden meaning and a dark-undertone that sheds light on different aspects of society, inequality or political power that I love.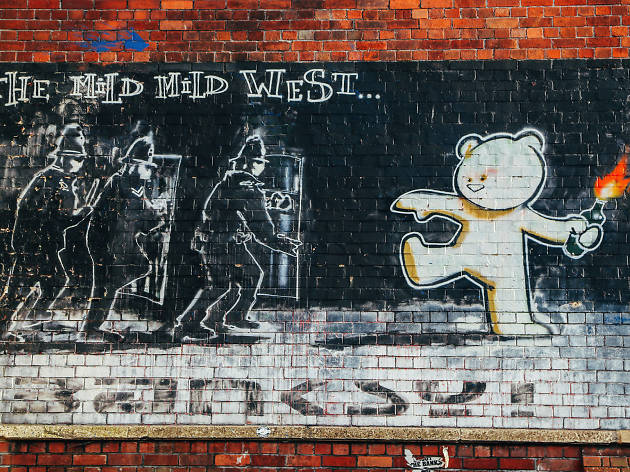 As my enthusiasm grew on seeing more of his work, I took a 20-minute walk to the Stokes Croft area of Bristol, where Banksy's anti-establishment message with 'Mild Mild West' is easily spotted. My last port-of-call was to see 'The Girl with the Pierced Eardrum' in the Harbourside area of the city. Banksy re-interpreted Vermeer's world-renowned work of the 'Girl with a Pearl Earring'. Thankfully, the literal point of a piercing ear-drum was not part of my visit!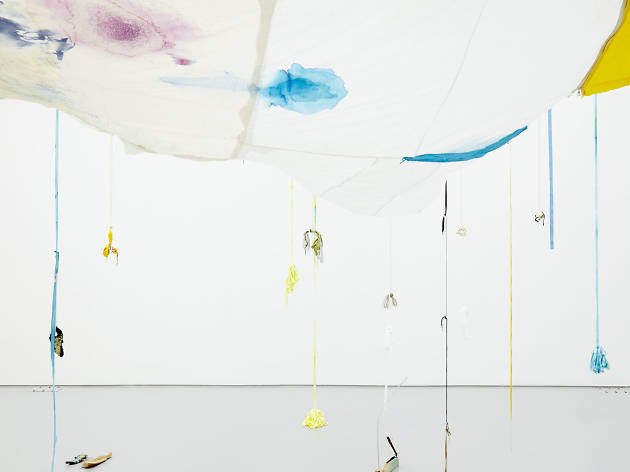 I was fortunate enough to see some of Reto Pulfer's work. Pulfer is a self-taught artist who allows visitors to immerse themselves within his art. It was great to walk around, inside and through his colourful and abstract installation. He tends to mix materials such as traditional paints with spices, mud and even crab claws and clam shells – all positioned within the installation. Next to his very large installation are some of his hand-drawn maps and works on cities.
I was also able to watch Patrick Staff's powerful film and installation on queer intergenerational relationships through the medium of historic film. 'The Foundation' is screened in a totally dark, but very large area of Spike Island, with mats to lay and watch the film in complete darkness. Outside the door they had a warning of sexual content. A great experience!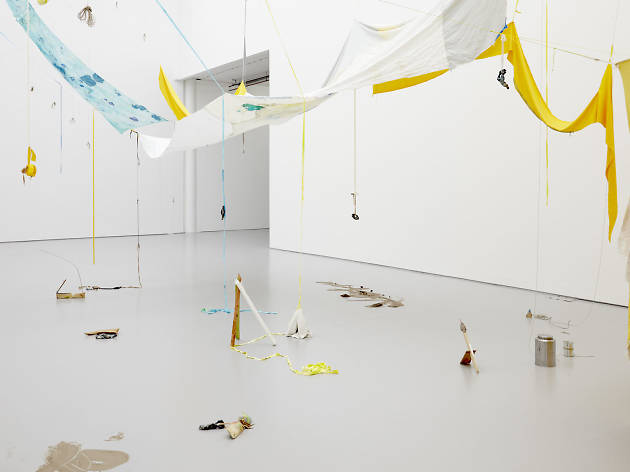 Challenge three: Find a lesser known exhibition
I hadn't realised Bristol has such a prolific fringe art-scene - it reminded me of the Lower East Side of New York! Housed in Spike Island (don't worry, it's much less scary than it sounds, and it isn't an island) is a collective of about 80 artists' studios, exhibition spaces and interactive installations. It's become a vibrant hub for presenting some of the world's new and exciting conceptual art.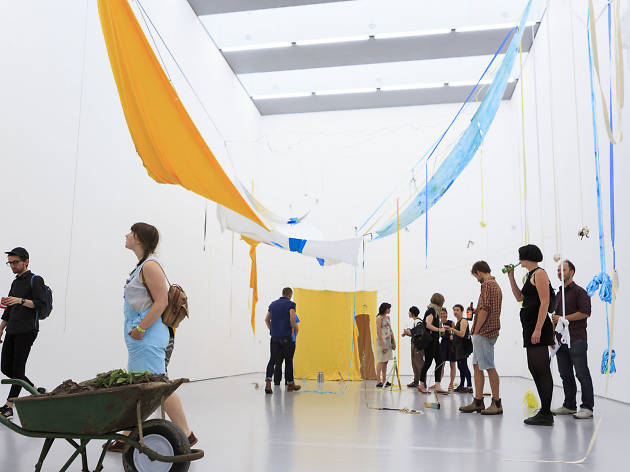 I Spike... with my little eye
One of the things I liked most about Spike Island is that they allow the general public, i.e. me, to see artists in their creative space. Ask nicely to the artist at reception and they will permit you to wander through a maze of interweaving work-spaces, works in progress and even meet some of the artists using Spike Island. This was my favourite gallery and it was the perfect place to end my adventure on a high.
Bristol booking.com media wall