Heads up! We're working hard to be accurate – but these are unusual times, so please always check before heading out.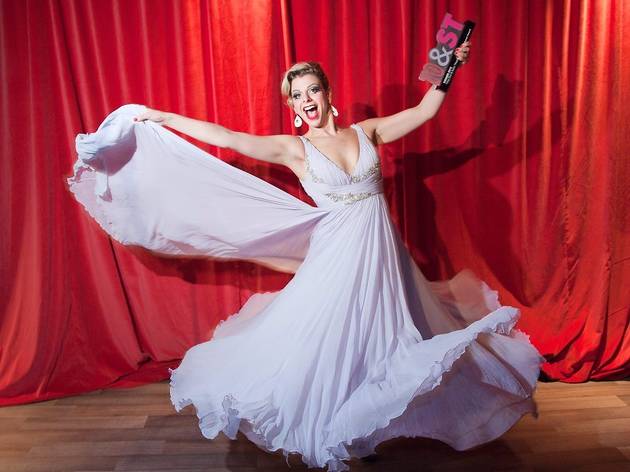 Lady Rizo: a cabaret star is born
Seven reasons our Edinburgh Cabaret Award winner is the perfect introduction to the scene
Last August, Time Out & Soho Theatre launched
TO&ST: the Edinburgh Cabaret Award
. We scoured the Fringe Festival to find an electric talent who represented the very best in contemporary cabaret – worthy of a long run at the Soho Theatre under the Time Out Live banner – someone, dare we say it, who could serve as an ambassador for the best in contemporary cabaret to a general audience unfamiliar with the form. A tall order? Yep. Tough competition? Hard as glitter-coated nails. Did we find a winner? Oh, hell, yes – we found Lady Rizo.
I walked into the tent that served as her venue at 9pm on a wet Monday night, cold, damp and a bit grumpy. An hour later, I was on my feet, grinning, moved, challenged, slightly aroused and utterly elated by this New York fixture making her European debut. Tingling with charisma, Lady Rizo wore an alien-beehive up-do, chandelier earrings and a dress you could cut gems with.
She sang, with lightning-rod power and tingling charisma, songs about passion, revenge and freedom by Piaf, Hendrix, Dolly Parton, Nine Inch Nails and herself. She was crazy funny, thinking and speaking on her feet, doing freaky bits of oral business with sequinned gloves and roses and dragging a punter behind a screen for a silhouetted liaison. She was soulful, uproarious, irresistible.
Best of all, she cultivated that sense of creative conspiracy – of being the leader in a gloriously unrehearsable, unrepeatable collaboration between performer and audience – that is the essence of cabaret. If that's not enough to tempt you, here are seven reasons why Lady Rizo is your perfect introduction to cabaret today...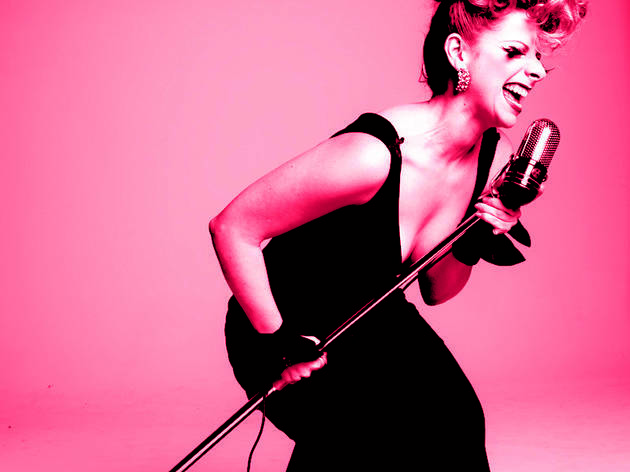 © Kenneth Willardt
'He was very complimentary about my performance. It was at an afterparty he was hosting. Later, I was dancing and, out of the corner of my eye, I was like, "Who's that hot lesbian? Oh, it's Prince!" Watching him perform was a masterclass in harnessing the energy in a room and channelling it, like water through stones.'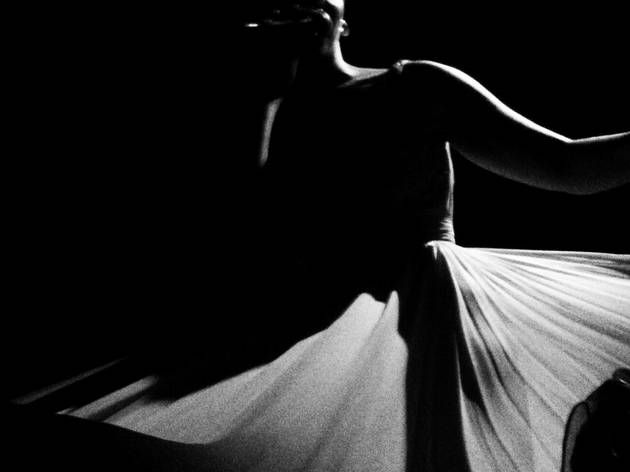 © Ben Walters
Her existence was written in the stars
'My parents met with an astrologer with a list of qualities that they wanted – mainly that I would be a girl and an artist – and she gave them a specific date to conceive me and they conceived me on that date.'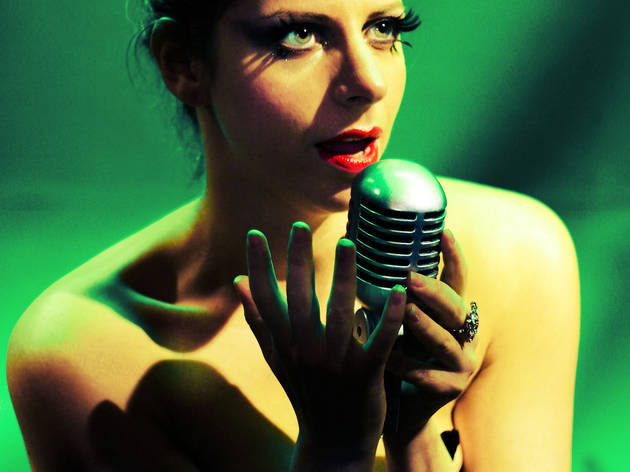 © Kevin Kauer
Born Amelia Zirin-Brown, Lady Rizo grew up as part of an artists' community in Oregon, north-west US. 'They had a theatre company – they'd do Bertolt Brecht and Shakespeare in barns – and a dance company, and my dad would do a little light puppetry and magic. I think I was three years old [when I did] my first Chekhov play. It was an interesting way to be raised, you know. It was a turn away from money. I had a group of adults who were invested in my upbringing.'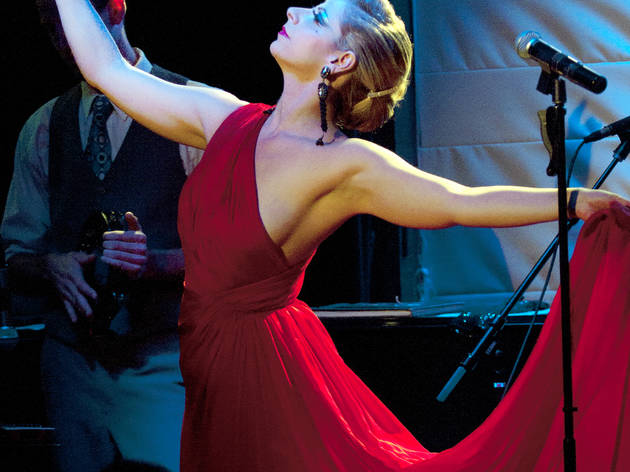 © Pat Johnson
She might just make you breakfast
After drama school, Lady Rizo was a singer on a cruise liner for six months. 'It was absolute hell but I made a lot of money. I was singing at night then waitressing in the morning. At breakfast, these older patrons would be like, "You look familiar..." "No, no. How do you like your eggs?"'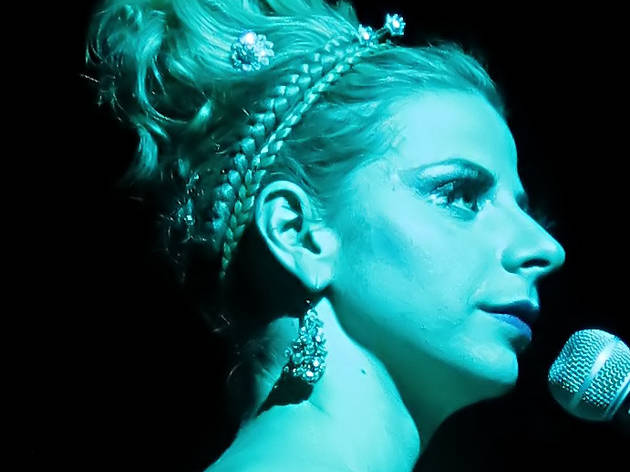 © Andres Rizo
She took New York's burlesque scene by storm
Lady Rizo was producer, director and host of groundbreaking troupe Lady Rizo and the Assettes. 'The story was that we all travelled throughout the world on this double-decker convertible cherry-red bus looking for raw, sensual talent. They had to have a great ass – boys or girls – and I was the whip cracker. It was all very informal and shoestring, this strange combination of about a dozen concert dancers and professional musicians – we had only live music – and props and costumes. And even though at first we were performing in a burrito shack in Long Island City, we were always sold out.'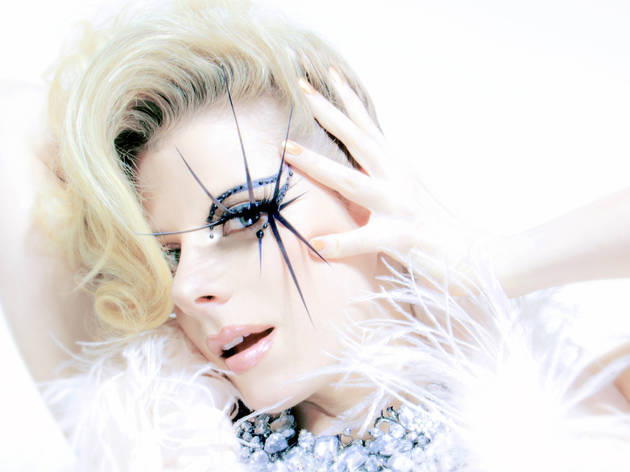 © Karl Giant
Lady Rizo went solo in 2007 with her own weekly show. 'It's a big jump – no tits and ass other than my own.' It paid off, with acclaim from everyone from The Village Voice to the The Wall Street Journal; the New York Times recently called her 'sensational'.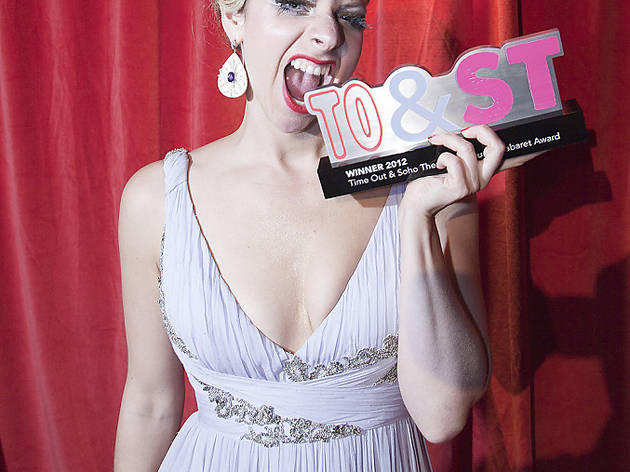 Lady Rizo has already performed with Moby and won a Grammy for her collaboration with Yo-Yo Ma. She has big plans: to make albums, act on stage and screen and have a troupe of dancing boys. 'I can't wait to do stadiums. But with cabaret, I can look everyone in the eye.'
See the latest cabaret galleries on Time Out