'Sleaze' returns to Camden's Lockside Lounge
The stars of London's most gorgeously filthy night discuss their idols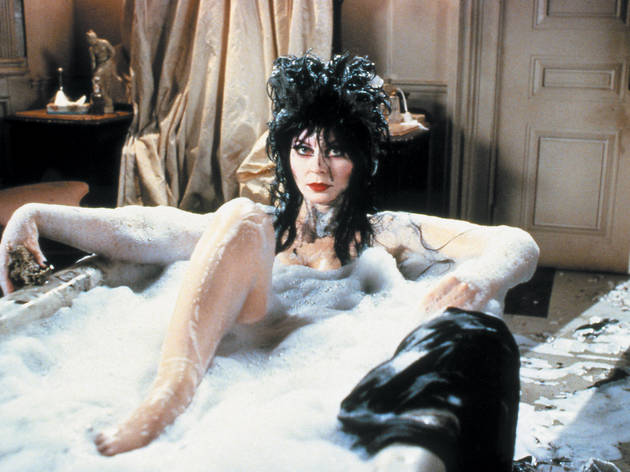 1/4
My hero:
Elvira, Mistress of the Dark

Why I love her:
For me, the vampiric late-night TV presenter of trashy horror movies encapsulates low-brow style with wit and glamour. I admire anyone chugging away at something cool they're passionate about in a basement, on a stage, on a sidewalk or on a cable-access show without slick, market-savvy backing. I love the low-budget aesthetic too! Long live the DIYers!

Her influence on 'Sleaze':
We're all about the DIY: my lovingly handcrafted props and games (including a spin-the-bottle love wheel); Miss Cairo's creative use of anything from napkins to tin foil to create stunning stage attire; Mat's ability to make the audience squeal with no props or effects whatsoever (just a bit of nudity and a mean dolphin impersonation); Hit Man Hearn spinning punk bands who sound like they recorded with a tin can!

I also love…
Ron Jeremy is a bit of a mascot for us: a little fuzzy hedgehog who rose to the top of the porn industry basically for having a sense of humour about himself. You'll never find a performer at 'Sleaze' who can't laugh at themselves. We want to be inclusive and we want everyone to have fun. And John Waters for his warmth and affinity for all the beautiful freaks, oddballs, eccentrics and weirdos out there! The 'Sleaze' family could be the neighbours in any of John's films: the gameshow-obsessed mom, the seal-boy dad, the tranny baby and the weirdo DJ uncle with a box of vinyl and a shoe fetish!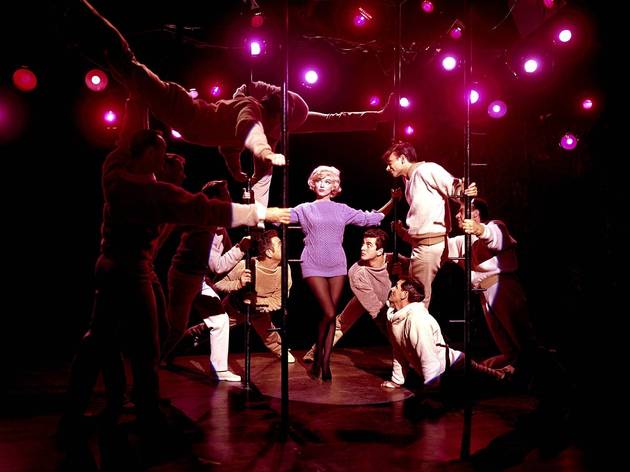 2/4
My hero:
Marilyn Monroe

Why I love her:
She brought her gorgeous, curvy womanly frame to the screen. Have you seen today's supposed female sex symbols? Stick-thin, androgynous and about 13 years old.

Her influence on 'Sleaze':
Like Marilyn, Trixie is a talented dramatist (our regular feature 'Sleazerpiece Theatre' proves that), shows her boobs and bottom, is a natural blonde, fools people into thinking she's less intelligent than she really is and had sex with President (the butter from France, I mean).

I also love…
GG Allin. He did a shit on stage, then broke glass and cut himself. Then he rubbed the shit into the wounds and randomly attacked members of the audience. While we don't condone violent behaviour, his freedom, taboo-breaking, willingness to fail and out-there solo aesthetics are all found in 'Sleaze' performances. There's a little bit of him in all of us, right?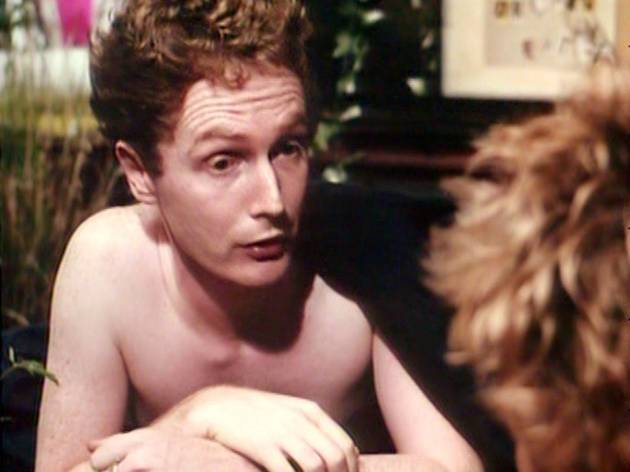 3/4
My hero:
Malcolm McLaren

Why I love him:
He is in fact my hero. I did meet him a few times and he once called me a cunt, 'in a good way' (his words)! He gave Vivienne Westwood her first shop, introduced Latex clothing to the high street, deformed the Sex Pistols, told Adam Ant to look to the past to invent his future, brought hip hop to the UK, did vogueing before Madonna and generally fucked the system.

His influence on 'Sleaze':
He played by his own rules, worked it and made a mint. Then he died of asbestos poisoning. He's also my all-round style guru. You should see my bedroom wallpaper…

I also love…
Lux Interior of the Cramps. Anyone whose core subject matter is damp panties is hitting the bullseye. The Cramps invented psychobilly and made garage trash an art form: you have to be clever to play being that dumb, like all the best rock 'n' roll. Lux stalked the stage in six-inch high-heel court shoes and never looked effeminate: he embraced his kinks so much they just became the norm; those were just his favourite type of shoes. Only a certain kind of individual – Mat, for instance – can command the stage like Lux without being mentally challenged or wearing a massive butt-plug (or both). That's true show business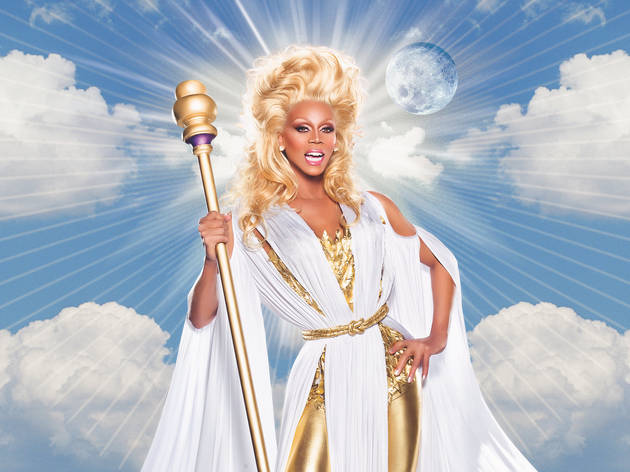 4/4
My hero:
RuPaul

Why I love her:
She's a drag queen who worked her way from the ground up, movie star, singer, model, presenter, mingler with celebrities, fashion icon, drag saviour, muse, club kid and sexy mother lover… She's paved the way for us draglings, she's a strong independent black woman and she has legs for days.

Her influence on 'Sleaze':
She's like me…! Only in the future…!

RuPaul image © Mathu Andersen
From its beginnings in late 2011, it was clear that 'Sleaze', at Camden's Lockside Lounge, was a bit special. Conceived by supersmart shock merchant Mat Fraser and saucepot Trixie Malicious – joined by DJ Hit Man Hearn and drag hellion Miss Cairo – in tribute to New York's down-and-dirty alt-burlesque scene, its deliciously scuzzy mix of go-go dancing, games, fun, art, smut, satire and tits soon found an appreciative audience.
'
Sleaze
' returns for a new year looking stronger than ever: February's line-up, including Jonny Woo and Fancy Chance, might be its best yet, and it's now free to boot! In anticipation, we asked the crew to fill us in on the figures who influenced them to become the happy filth merchants we know and love.
See more cabaret galleries
Our take on the second edition of the London scene's annual awards
Read more
Chaz Royal celebrates his ten-year anniversary as a cabaret producer
Read more
Cabaret diva Ursula Martinez shares some of her favourite photos with Time Out
Read more
Myra DuBois and Kiki Kaboom slug it out as cabaret's two biggest scenes face off
Read more
Check out some amazing photos from new book 'The Domestic Burlesque'
Read more