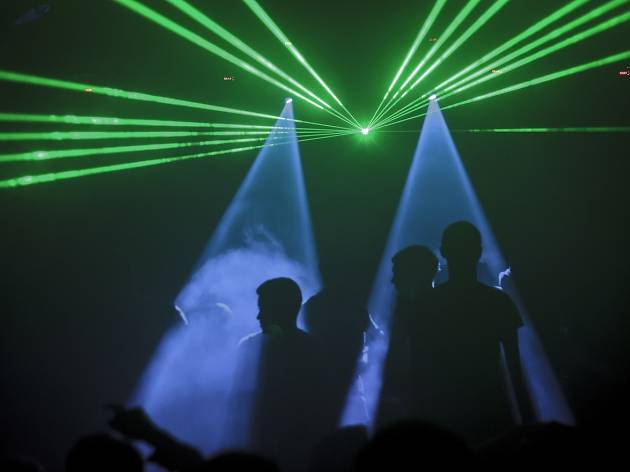 Closing clubs won't make drug-taking safer, but these projects might
As the Global Drug Survey reveals a rise in drug use, we explore the schemes available to make drug-taking safer
It's two weeks and counting since Fabric closed its doors indefinitely after two drug-related deaths led to the club's licence being suspended. It's now in the process of having its licence reviewed by Islington Council.
The situation at Fabric comes at a time of escalating drug use in the UK. Research collected by the Global Drug Survey – the largest annual study of its kind – showed an increase in the use of both MDMA and cocaine over the past three years. The stats, released this summer, show that use of MDMA in the UK has risen from 68 percent of clubbers to 80 percent in the last year. It also revealed that Brits are taking more MDMA on a night out than anyone else surveyed; an average of almost half a gram.
This rise is despite the increasing dangers of taking MDMA and ecstasy pills. The purity of both has risen rapidly over the past few years. While that might sound like a positive thing, it actually raises the risk of overdosing as well as the dangers of side effects like overheating and dehydration. Today's ecstasy pills have been found to contain up to 150mg of MDMA compared to 80mg in the average pill ten years ago. There have even been pills found to contain nearly 300mg of MDMA.
It means that perhaps it's time to shift our focus and look at how we can encourage people to take drugs more safely, rather than close down places where they're taking them. A number of projects have already shown that it's possible to make nightlife safer without clubs closing their doors. These fall into two categories – ones that are promoting moderation and others that are providing greater testing of drugs.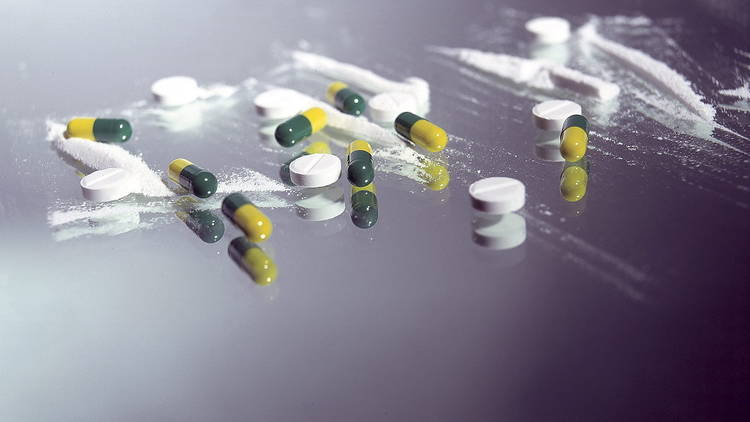 Moderation
#StartWithHalf
Run by the Global Drug Survey, #StartWithHalf was launched to help promote cautious drug-taking. The scheme is a reaction to the massive rise in the purity of ecstasy pills over the past ten years. It's hoped that by encouraging people to take their pill slowly in two halves, it'll reduce the risk of cardiovascular problems and overheating. The campaign also encourages users to take it no more than once per month to magnify enjoyment.
Crush Dab Wait
Crush Dab Wait is another reaction to MDMA's current high purity level. The scheme encourages users to not take MDMA in crystal form, but to crush it up into a fine powder, lick their fingertip and dab the powder to get a dose of 70mg–100mg – the same as a small pill. They then encourage you to wait up to two hours to see how you react to it before taking more.
Frank
Twenty years ago, the government's drug safety message was an unyielding 'just say no', but modern drug advice service Frank is a lot more nuanced, reminding people they're illegal and potentially dangerous but also offering advice to people who do take them. It's running a campaign to encourage people to try a small amount of their pill before taking the whole lot. It argues that doing so will help stop people overdosing.
Testing
Warehouse Project
In 2013, Manchester's Warehouse Project trialled a scheme to test attendees' drugs in real time. It came after a 30-year-old youth-worker died while high in the club. The project was run once a month by Professor Fiona Measham, founder of aproject called The Loop. A team tested the drugs from amnesty boxes and those that had been confiscated by security. They also took urine samples during the last hour of the night to see whether people had been taking what they thought they had. If testers found any alarming substances, they put out public alerts via social media and digital displays in the club.
Secret Garden Party
Cambridgeshire festival Secret Garden Party broke new ground this year by working with The Loop to become the first UK festival to give attendees the opportunity to test their drugs. More than 200 people used the service. It flagged up anti-malaria tablets and ecstasy sold as ketamine, as well as ammonium sulphate sold as MDMA. More than a quarter of participants ended up throwing away drugs they were missold – making this a possibly life-saving initiative.
Shambhala
Canadian festival Shambhala has had drug testing in effect for 16 years. The testing reveals drug purity and also whether they contain more toxic chemicals. As with Secret Garden Party, many users ditch their drugs in amnesty boxes if they appear to contain anything dangerous.
Love in the club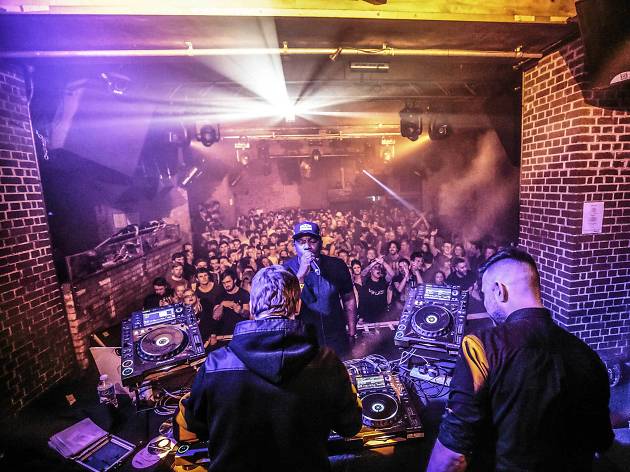 Fans of the venue tell the council's Licensing Committee why they think closing such a major global club would be a mistake.
Support Time Out
We see you're using an ad-blocker. Ad revenue is Time Out's main source of income. The content you're reading is made by independent, expert local journalists.
Support Time Out directly today and help us champion the people and places which make the city tick. Cheers!
Donate now