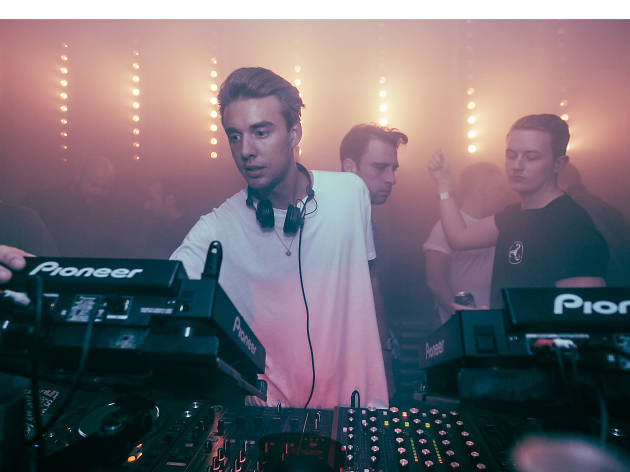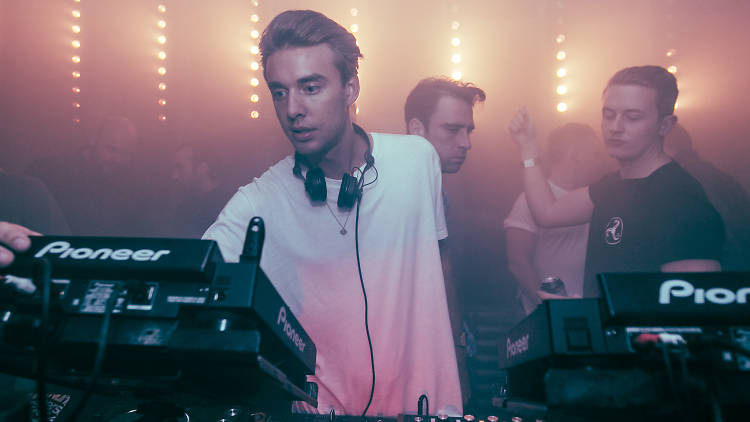 Jasper James on his incredible new DJ residency
The young selector will be controlling Saturdays at brand new Brixton club Phonox, with DJ duo Optimo's blessing
DJ Jasper James has won the lottery. Not the one with money and balls; he's acquired something that only skills – and no amount of hard cash or luck – can buy.
Back in August, he was announced as the permanent Saturday night resident DJ at Phonox – a major new club in Brixton set on the location of ex-club Plan B which opened in early September, featuring a huge party led by Disclosure and Jackmaster.
Not only will James be spinning tunes, he's also been give free reign to bring in whatever DJs he sees fit to help him control the vibe. None of them will be announced, but considering the club's Friday night schedule includes Gilles Peterson, DJ Sneak, Horse Meat Disco and The Bug, James's guests should be pretty special.
Phonox is essentially this guy's playground every Saturday night. It's a bold move by co-owner Andy Peyton, the man behind London hotspots The Nest and XOYO, which has helped resurrect the idea of resident DJs with three-month stints from top selectors over the past few years. But it's also a savvy move, as James is one of the most quietly talented artists around. He was the youngest DJ to play Glasgow's lauded Sub Club, he regularly spins on-point house and techno on Rinse FM and he's also released on Optimo Trax, an acclaimed underground label led by heralded top Scottish DJ duo Optimo – who also gave us their thoughts on Jasper's sweet new gig, seeing as how they're pals and all.
Basically, Phonox seems to be in very safe hands – expect the kind of Saturday night that even Whigfield would class as 'a big one'. We spoke to the man himself to find out how he's feeling, plus JD Twitch from Optimo.
How did it feel to be offered this gig?
'I was ecstatic! But it's a heavy weight to carry on your shoulders, a big responsibility. I was honoured that Andy [Peyton] asked me because he obviously knows a lot of DJs.'
How will you pick your guest DJs each week?
'Well, I can't tell you too much! But we've got some really cool people locked in. Andy's idea is to build things up through word of mouth rather than relying on big names or people perceived as "cool". You just go to the club and whoever's there will be playing good tunes that start the party.'
Work-wise, it's quite a commitment to have your Saturday night schedule set in concrete…
'That's what comes with a residency. But the good thing about it is that you've got your own musical hub to explore. Week in and week out, you get familiar with the space, you get to know the crowd, what works, what doesn't. And you've got a lot of room for experimenting. It can become something amazing. But yes, Saturdays are strictly Phonox for me from now on!'
So no more vegging out in front of Saturday night TV then?
'Yeah. No more "Celebrity Big Brother" or "The X Factor" on Saturday nights. I'm fuming!'
JD Twitch, from Scottish DJ duo Optimo
How did you first hear of Jasper?
'I first heard of him when his dad, Harri, brought him into a now long-gone record shop in Glasgow. He must have been a few months old. Over the next few years I'd regularly see him and his dad in various record shops around the city.'
He's achieved some great things at a young age. Why do you think he's progressed so quickly?
'He's his own man, which is increasingly rare these days. Jasper plays great music – old and new – that he loves, and I'm sure a lifetime of being surrounded by and hearing the best dance music at home can only have helped inform his taste, knowledge and passion.'
Just how good a gig has Jasper scored with Phonox?
'I think it's fantastic. Residencies are very rare these days, but I think they are a great thing to have, as you can totally develop your own thing and build a much more intimate relationship with your audience. Ideally, I think every DJ should have a residency at some point in their career, as it really helps hone your skills in a way no other type of gig can.'
What will he be able to achieve with the Phonox residency?
'Apart from the great things it should do for his reputation, a residency allows one a lot more freedom with regard to the music one can play. Doing [Glasgow club night] Optimo weekly allowed us to play a lot of music we might not have had the nerve to play at a one-off gig, to build certain records into anthems, to test-run our own productions, and perhaps most importantly to build a rapport with an audience that enveloped over time. Also, you get to know the characteristics of the room and understand which records may work better in that space.'
Read an interview with Phonox co-owner Andy Peyton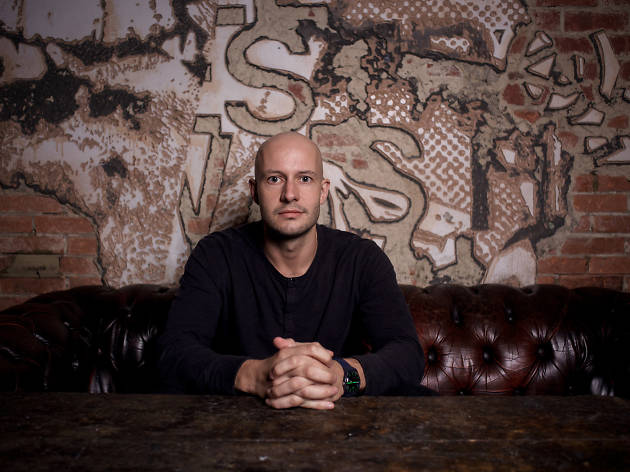 Things are already going very well for new Brixton venue Phonox. Its programme of top DJs on Friday nights and permanent resident Jasper James – plus his carefully selected secret guests – on Saturdays has already impressed.
Support Time Out
We see you're using an ad-blocker. Ad revenue is Time Out's main source of income. The content you're reading is made by independent, expert local journalists.
Support Time Out directly today and help us champion the people and places which make the city tick. Cheers!
Donate now