Sail Awake Sunday: A Morning Gloryville Boat Party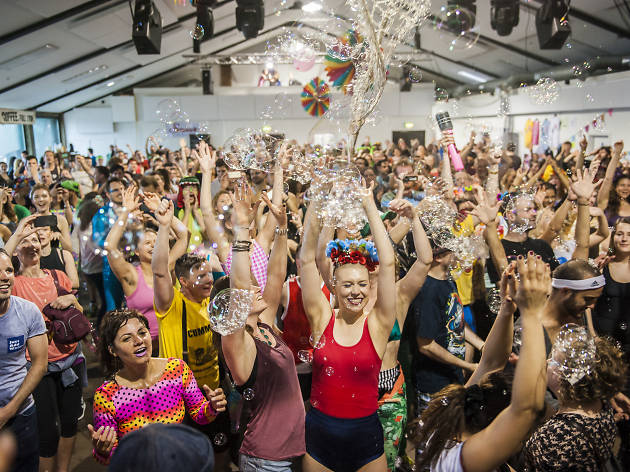 Feeling blotchy, pale and bloated after too many late nights and spontaneous visits to the kebab shop? What you need is a bright-and-early Sunday cruise with the almost terrifyingly peppy Morning Gloryville crew. They're London's experts on 'conscious clubbing', putting on dance sessions at 6.30am for early risers wanting to 'rave their way into the day' with a natural endorphin rush. Smoothies take the place of booze, and coffee is the only stimulant on offer.
After the success of their morning parties, Morning Gloryville are taking to the water. Departing from Tower Millennium Pier aboard the Dutch Master, the crew will host three decks featuring live acoustic music, spiritual workshops, massages and yoga, deck games and a brunch and juice bar, plus the usual dancefloor action.
As with their other daybreak parties, there's a fun, relaxed dress code (think festival, think day-glo, think massive hippie: the kind of clothes you wouldn't normally wear on a boat, basically). There's also a strict ban on alcohol or any other naughty intoxicants. In any case, once the boat departs at 11am you'll be stuck on it until it docks again at 4pm, so we wouldn't advise staggering aboard after a heavy Saturday night. Full steam ahead for wholesome nautical fun!