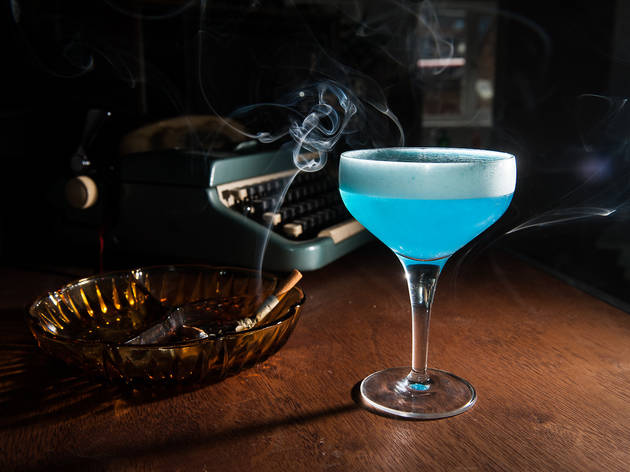 Pop-up props to the team behind this one for going south of the river to host their tasty-looking series of parties. A newly decked-out, split-level venue slap bang in the middle of Brixton Road is the chosen land for Sorry, No Vacancies, and the fix of food, booze and boogieing offered up is very impressive.
Key to the vibe of SNV, is a nicely varied selection of DJs, providing all sorts of party vibes every weekend from now until January. Names behind the decks include Bill Brewster, Tom Middleton's Sound of the Cosmos project, Hannah Holland, Nadia Ksabia and many more. And to fuel all that dancing there'll be some prime grub from top London chef Chris Gillard presenting his 'fantasy hot dog menu' and cocktail crew Soul Shakers will be getting their mixology on with loads of lush, boozy concoctions.
And if that wasn't enough to tempt you, the whole thing's only a blimmin' freebie. So get down there nice and early to make sure there's still room at the inn.