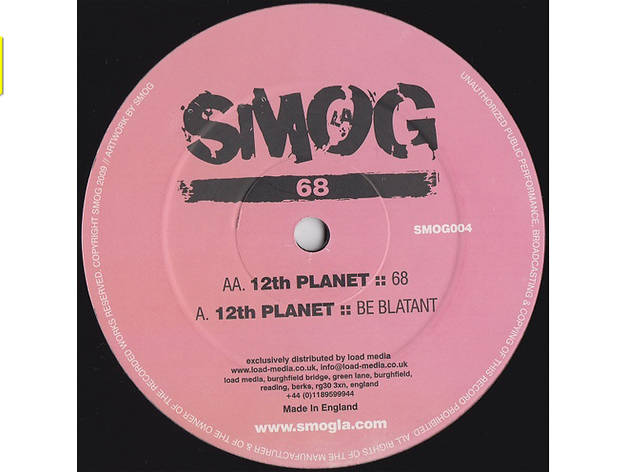 1/20
'68' – 12th Planet 12th Planet is famously quoted as being Skrillex's mentor, but before he took Sonny under his wing, he was – and still is – tearing up the West Coast with his Smog label and club night. '68' is a classic example of rolling dubstep done to perfection. The sub-bass of the initial 32 bars is the perfect set-up for the chaos that is unleashed when the mid-range enters. A ridiculously big tune that set 12th Planet on a path to US domination.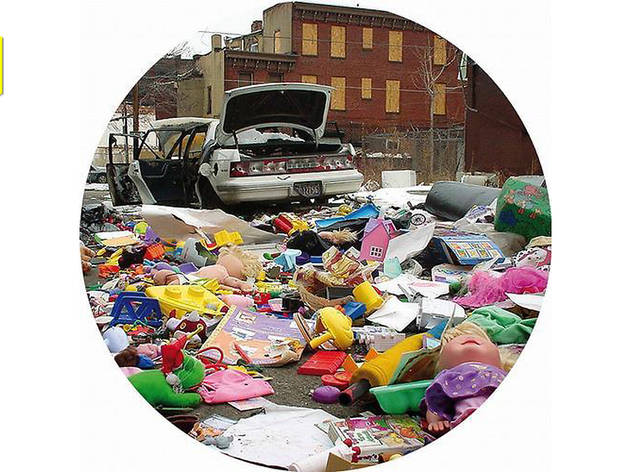 2/20
'Gutter Music' – Starkey US producer Starkey's original 'Gutter Music' release on Planet Mu in 2009 is a big, crunked-up, colourful grime-influenced number that chimed with what UK artists like Rustie and Joker were doing around the same time. The track combines dexterous musicality with razor sharp production that would give any producer from east London a run for their money. After release, the track gained a vocal from Durrty Goodz, which only added to the hype of this dizzying piece of transatlantic fire.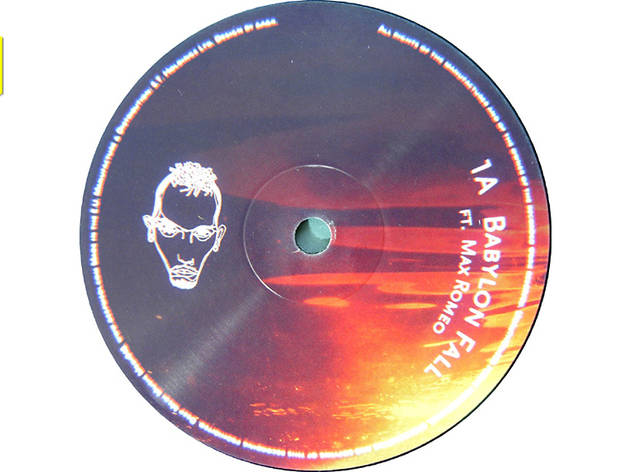 3/20
'Babylon Fall' feat. Max Romeo – Goth-Trad Goth-Trad is one of the first Far Eastern producers to adopt the dubstep style, promoting the sound via his Back To Chill club night in Tokyo and releasing tracks via Mala's Deep Medi label. 'Babylon Fall' is a deeply dubby wobbler, graced by the legendary vocal stylings of Max Romeo. The tape-delayed off-beat piano stabs and echoing percussion both help to intensify the message. Released on Deep Medi in 2012, 'Babylon Fall' and tracks from the 'New Epoch' album are a perfect example of dubstep transcending cultural borders and bringing like-minded ravers together.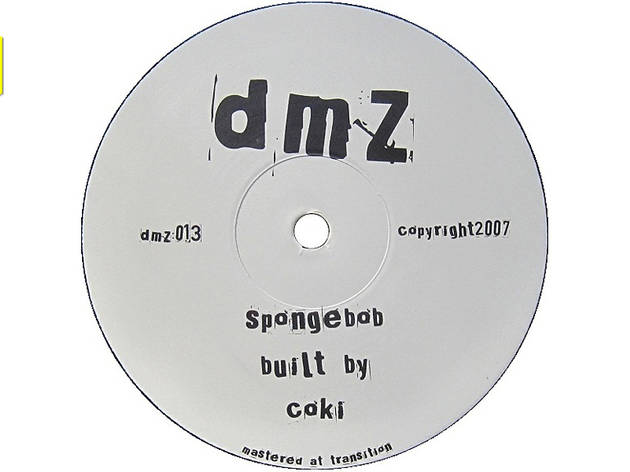 4/20
'Spongebob' – Coki When Squidward ate too many Krabby Patties his thighs exploded; it was squelchy, wet and rowdy as hell. True story. This underwater adventure pretty much sums up Coki's 'Spongebob', a moshpit-inducing track that is an original tearout dubstep tune. Expect to be thrown around the room when this wobbly number is served up. For maximum impact check the Tempa T vs Coki version.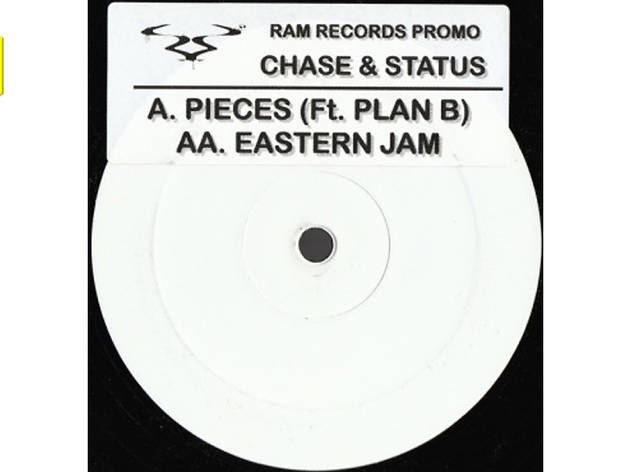 5/20
'Eastern Jam' – Chase & Status  Drum 'n' bass heads will be familiar with Chase & Status, who have frequently showcased their musical versatility by releasing breakbeat-garage hybrid tracks on Zinc's Bingo Beats label that pre-dates dubstep (circa 2003). Taken from their 'More Than a lot' album, 'Eastern Jam' features a hypnotising sample of Bollywood track 'Silsila Ye Chaahat Ka' followed by a dizzying drop of distorted big-room bass that no one was expecting. A firm staple in many a DJ's record bag, this still causes havoc on the dancefloor even today.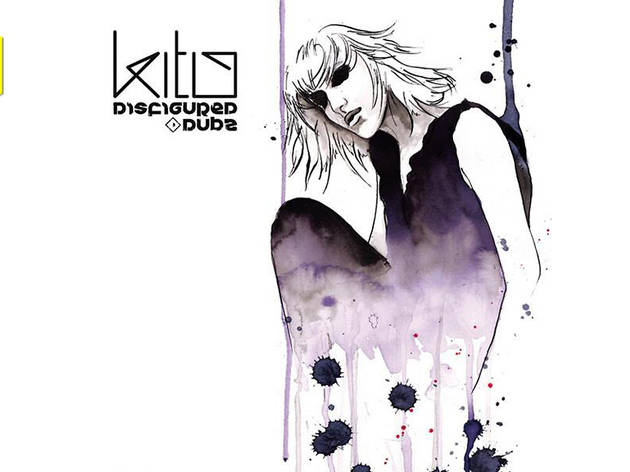 6/20
'LFO' – Kito  Scouted by Skream and released on his Disfigured Dubz imprint, Australian producer Kito is now one of the scene's premier beatmakers. Influenced by heavy metal, J Dilla and drum 'n' bass, 'LFO' comes from her self-titled EP. This is a track dripping in bass frequency oscillations, with funky leads reminiscent of Roger Troutman (frontman of electro-funk band Zapp) and his trademark talkbox, and vocals by frequent Kito collaborator Reija Lee. It's dubstep reinterpreted with a heavy soulful slice of gutbucket funk.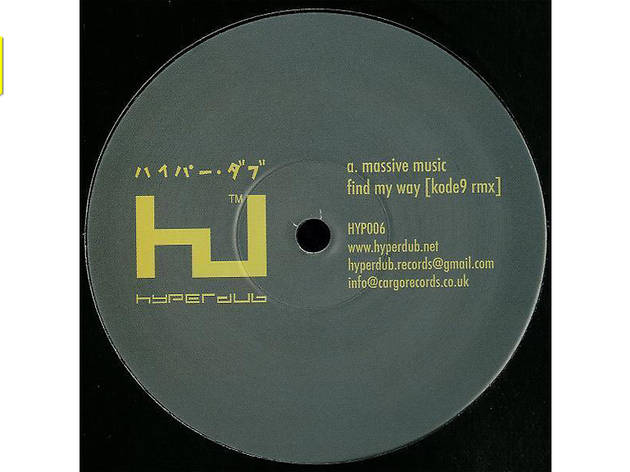 7/20
'Find My Way' (Kode9 Remix) – Massive Music An uplifting, bouncy and grimey remix by first-wave dubstep original and Hyperdub record label bossman Kode9. 'Find My Way' is a sing-along-and-skank track with lashings of subaquatic bass and some cheeky samples from Japanese fighting game 'Soulcalibur'. But when that detuned square wave hits, it's bass faces all round.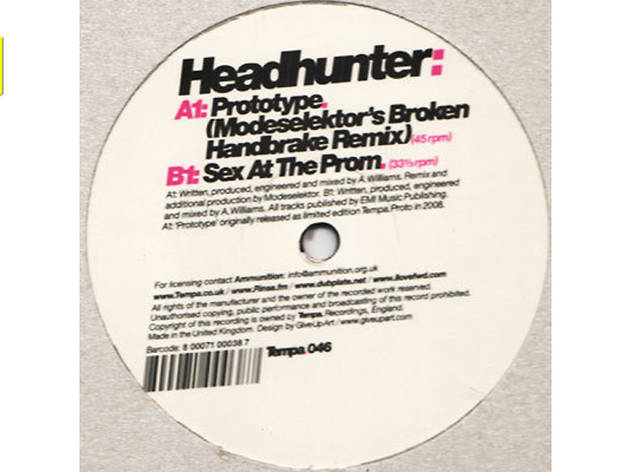 8/20
'Prototype' (Modeselektor's Broken Handbrake Remix) – Headhunter Prior to his Addison Groove moniker, Tony Williams went under the name of Headhunter. The original 'Prototype' was taken from his much-anticipated 'Nomad' album. Berlin duo Modeselektor gave the track a seriously thumping remix, combining a pounding broken beat with Headhunter's infectious bass pattern. An excitable piece of DJ ammunition that sparked a fruitful relationship between Addison Groove and Modeselektor.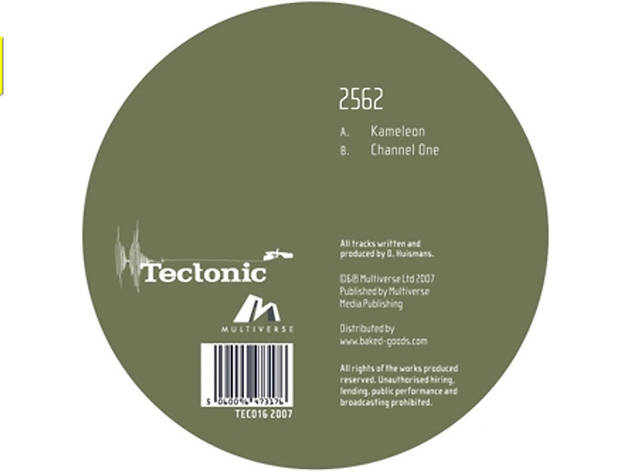 9/20
'Kameleon' – 2562   Released on Bristol producer Pinch's Tectonic imprint in 2007, this tune is the perfect marriage of dub and techno. Injecting minor chord stabs and effects twinned with spaced-out dub elements, this is a progressive tune in terms of the influence techno had on the genre. It was around this time that artists like Scuba, Skream and Appleblim were starting to explore different production techniques and 'Kameleon' was the marker for a shift in sound.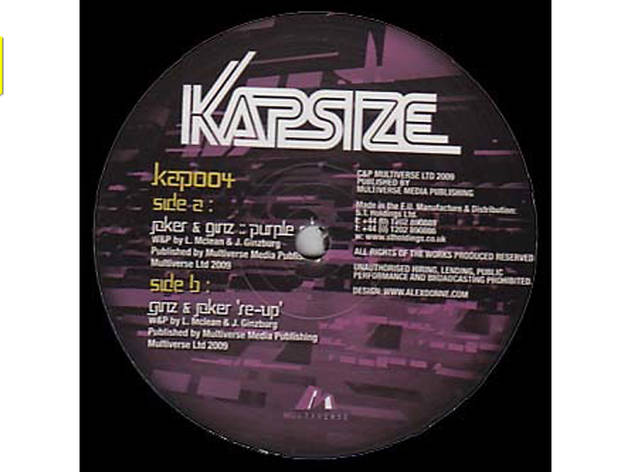 10/20
'Purple City' – Joker feat. Ginz Purple WOW is a strain of dubstep pioneered by Bristolian producers Joker, Gemmy, Ginz and Guido. It was once described by Joker during an interview as 'Sega Mega Drive meets R&B meets grime with a little bit of dubstep thrown in and a funk twist.' So, it's only fitting that 'Purple City', with its large G-funk-ish leads and colourful grimey chords receives a mention. The fuzzy distorted bass is enough to give Rick James a freaky meltdown.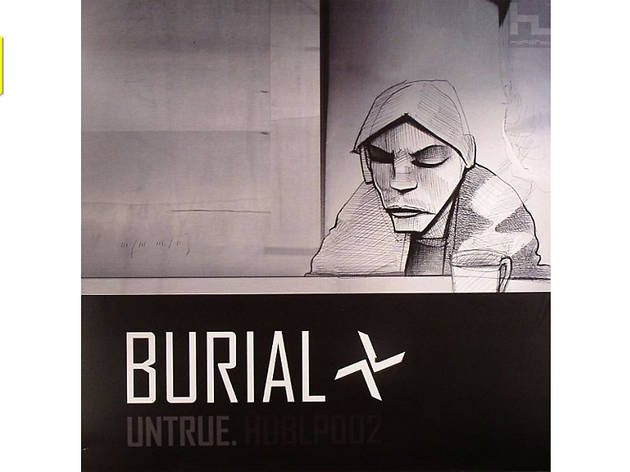 11/20
'Archangel' – Burial 'Archangel' appears on Burial's second album, the Mercury-nominated 'Untrue'. His earlier releases changed the way dubstep was viewed, moving away from the prescribed 140bpm and heavy sub-bass template that his peers adhered to. Burial's beats combine sounds of urban decay with pitched R&B vocal samples to create otherworldly electronic music that seemingly contains the pulse of the city. 'Archangel' has the rawness of hardcore, the edge of garage and layers of melancholia, making it an addictive tune. Burial's impact can be heard across the board in the spirit and sound of tracks by newer electronic artists, such as Mount Kimbie, Disclosure, Asa and KOAN Sound.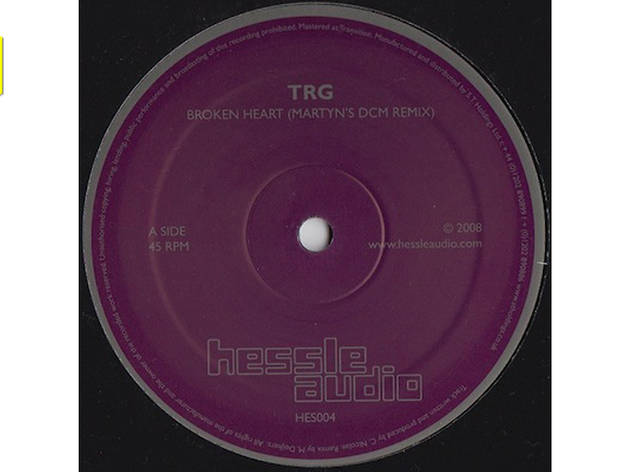 12/20
'Broken Heart' (Martyn's DCM Remix) – TRG A remix by Dutch native Martyn for an early release on influential label Hessle Audio. Martyn applies Rhodes-sampled chords to TRG's original meaty garage number. The reverbed and almost haunting 'broken heart' vocal sample is bittersweet. This deep tune pushed the boundaries by combining a crispy broken beat with the hypnotic elements of house. A tune born out of the Croydon sound that paved the way for a newer house-oriented sound for producers like Joy Orbison and George Fitzgerald.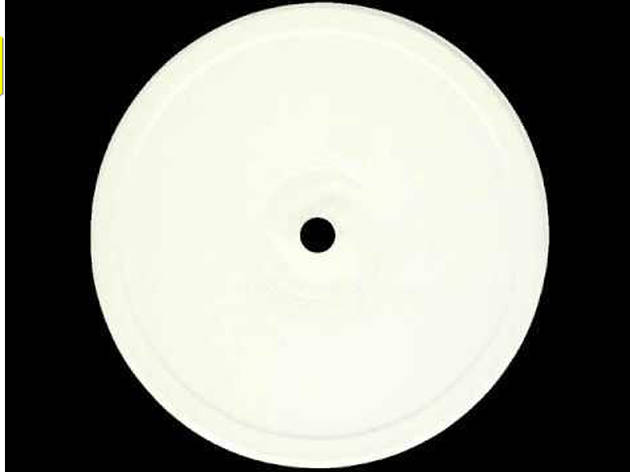 13/20
'Burnin'' – Coki DMZ's Coki demonstrates his ability to make the dancefloor erupt with this original dubstep bootleg featuring the Richie Spice acapella from reggae hit 'Marijuana'. Spaghetti western-meets-'The Godfather' strings combine with the rolling sub-bass to make this tune worthy of a can of deodorant and a lighter in the air.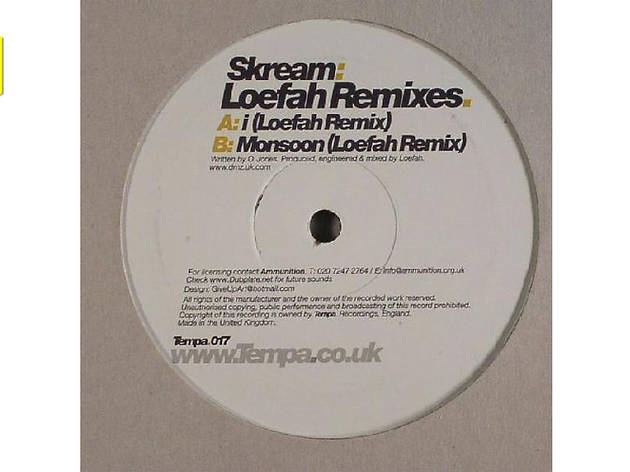 14/20
'I' – Skream (Loefah Remix) Loefah's weighty remix of 'I' – the original B-side to Skream's 'Midnight Request Line' anthem – dropped in 2006. This track showcases Loefah's ability to manipulate bass weight like no other, keeping it dark, heavy and eerie while remaining true to the original track. At London club nights DMZ and FWD, this was a strictly lights-off tune for those who liked their minds to be spooked and their chests rattled.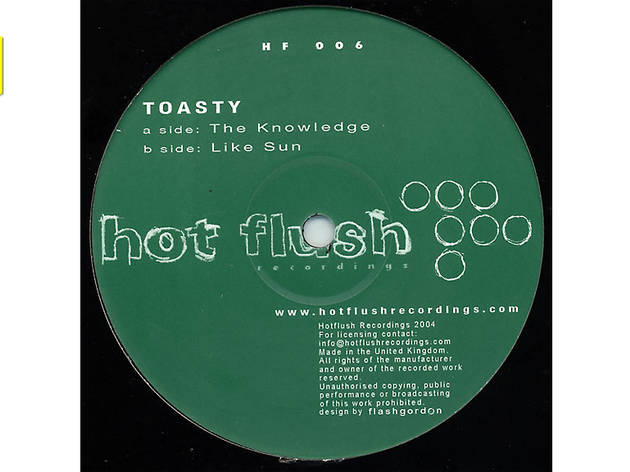 15/20
'The Knowledge' – Toasty Released on Scuba's Hotflush label in 2004, this was the sixth record from the then-burgeoning underground label. Brighton's Toasty – also known as Toasty Boy – manages to group together all the best bits of garage, jungle and low-end bass in this outstanding track. After a distorted bongo intro, 'The Knowledge' unfurls into a gargantuan drop with a drilling sub and an exquisitely programmed break. The Adina Howard vocals add a certain sensuality, providing the perfect juxtaposition to the underlying heaviness.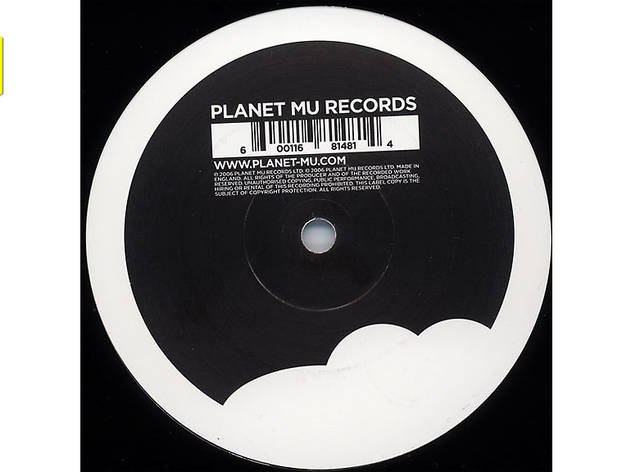 16/20
'Traffic' – Distance A track by one of the original south London crew and owner of dubstep-focused record label Chestplate. With its chugging, palm-muted distorted bass and metallic drums, 'Traffic' exemplifies Distance's exploration of mechanical, heavier textured and metal-influenced sounds. The opening synth lead was a clarion call to ravers that caused total gridlock on dancefloors.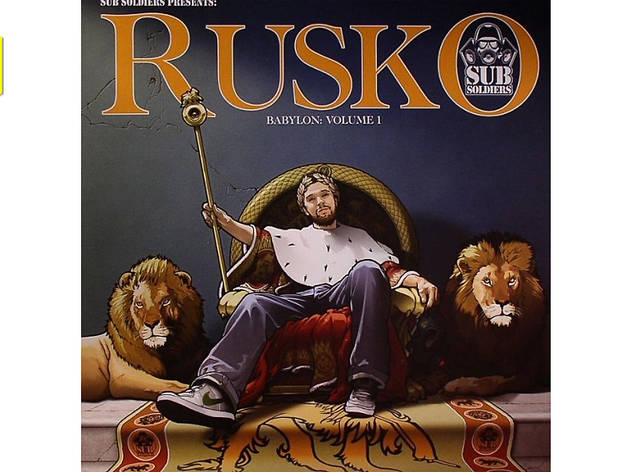 17/20
'Jahova' – Rusko Before he became hot property in Los Angeles, Rusko divided his time between Leeds and London. 'Jahova' was just one of his massive tracks, sitting alongside the comical 'Cockney Thug' track on his 'Babylon: Volume 1' EP. Inspired by a love of the Iration Steppas soundsystem and original dub reggae, the track features wavy subs and an infectious melody that's all-consuming.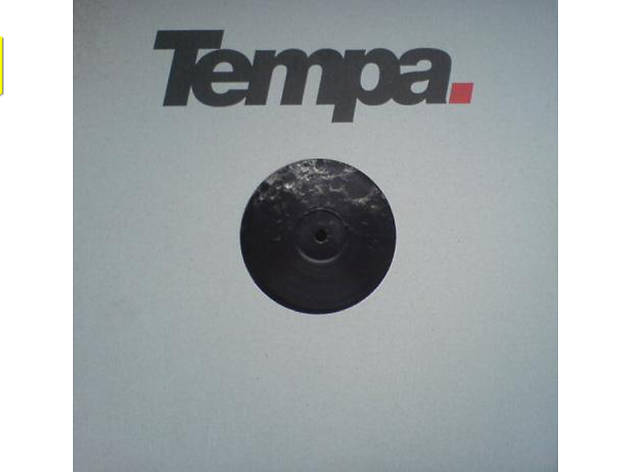 18/20
'Night' – Benga & Coki The Morse code lead on this bouncy dancefloor smasher contains a subliminal prophecy of dubstep domination. By tearing up mainstream radio playlists on BBC Radio 1 and making it into commercial charts, 'Night' scored Benga and Coki international acclaim and marked the start of dubstep's meteoric rise in 2007.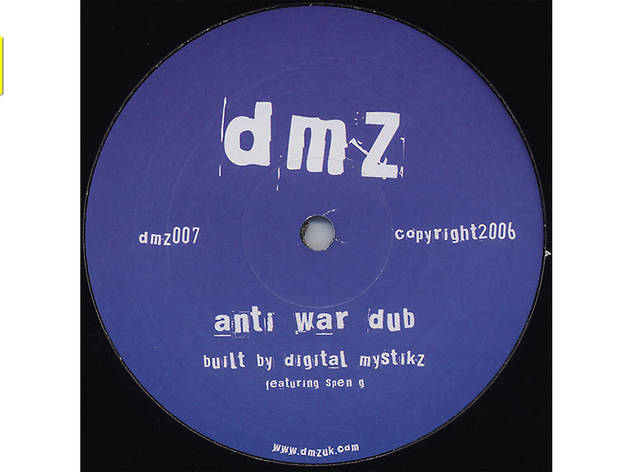 19/20
'Anti War Dub' – Digital Mystikz With their forward-thinking attitude towards the sound, Digital Mystikz and their DMZ club night were instrumental in the development of the scene, from its early rumblings in 2004 up until the present day. Both the stripped-back, driving tribal rhythm of 'Anti War Dub' and the vocals of Spen G perfectly embody the positive dub reggae roots elements of the genre. Plain and simple: 'Anti War Dub' is a track that will make you move and feel irie.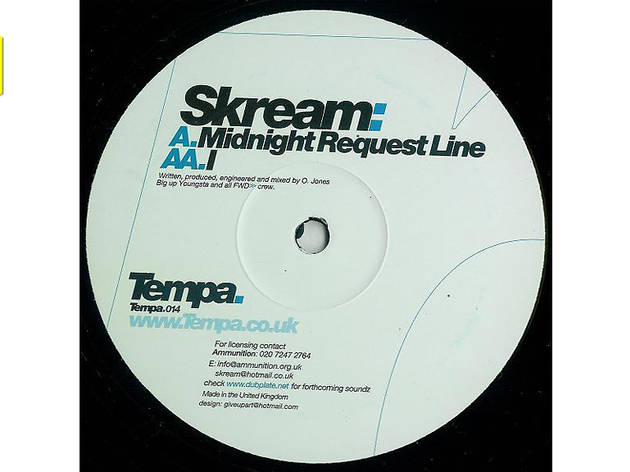 20/20
'Midnight Request Line' – Skream Released as a 12" single in 2005, this is the track that broke the mould and transformed dubstep into an internationally recognised sound. 'Midnight Request Line' is just one part of the dubstep legacy and this track builds on earlier releases by Horsepower Productions, Darqwan and El-B to name but a few. Skream (aka Oliver Jones) started producing at the tender age of 15 as a part of Big Apple Records in south London borough Croydon. Although he put his stamp on tracks before, 'Midnight Request Line' was the tune that became an international dubstep anthem, and a firm favourite for grime MCs Dizzee Rascal, Skepta and Jammer. The mechanics of the track feature ghostly grime-tinged chords that creep in enigmatically over the first eight bars. The sheer power of the skeleton-shattering sub bass and gunshots were enough to impact the scene and influence a generation of bedroom producers, established beat-makers and, eventually, popular music.  
The 20 best dubstep tracks ever
Time Out writers and Rinse FM DJs rate the best beats and basslines
Throughout September, pivotal UK dance hub Rinse FM is celebrating 20 years of broadcasting by focusing on six genres of club music that have blown up in its lifetime. This week, we worship the low-end wobble and get our best bass faces on as we delve deep and pick the 20 best dubstep tracks of all time. Did we miss your favourite track? Let us know in the comments below or tweet us at @TimeOutMusic.
Support Time Out
We see you're using an ad-blocker. Ad revenue is Time Out's main source of income. The content you're reading is made by independent, expert local journalists.
Support Time Out directly today and help us champion the people and places which make the city tick. Cheers!
Donate now