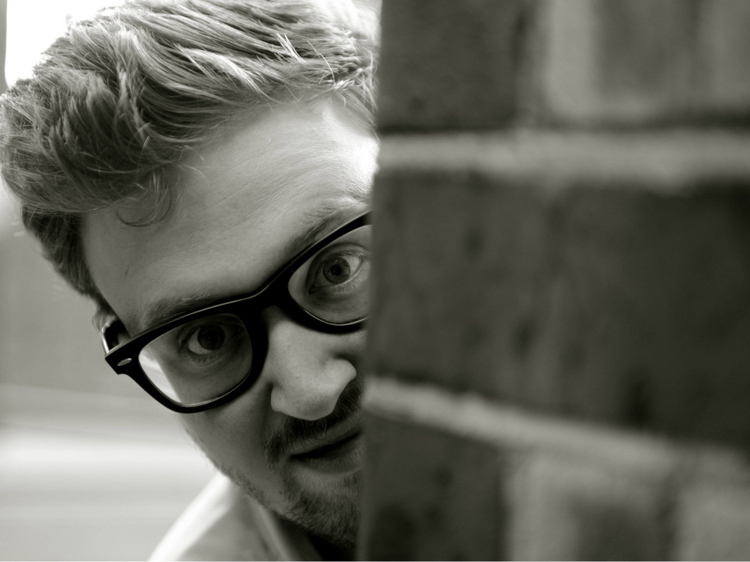 John Kearns – Sight Gags for Perverts
A monk's wig, a pair of false teeth, a deflated horse costume: sounds like the props for an am dram murder mystery. But no, the teeth-wig combo has become John Kearns's trademark. He never explains why he's wearing them, but they make his screechy self-loathing all the more ridiculous.
'What this show about?' he shrieks, in a cockney twang, before explaining it'll cover some big topics: failure, aspiration and loneliness. But before we can get on to that, he has to test the audience by singing along to an entire instrumental funk track that he offers as our 'chance to leave'. No one does, and if they had they would've missed a treat. Kearns is an absurdist, but there's honesty and heart behind all his silliness.
Throughout the hour, Kearns focuses on his mundane real life: living with his parents, working as a tour guide at the Houses of Parliament, taking a lonesome holiday to Berlin. He paints himself as a tragic, lonely figure, and wistfully imagines being able to make a living from comedy.
But it's not all doom and gloom. With a little help from Springsteen, 'Sight Gags for Perverts' has an uplifting, optimistic message, and there are tons of absurdly funny lines and strange ideas along the way. You can't help but leave the show feeling joyous and that you've just witnessed a true comedy original. Not bad for someone who's struggling to speak through his oversized dentures.
See 'John Kearns – Sight Gags for Perverts' at the Edinburgh Fringe