Heads up! We're working hard to be accurate – but these are unusual times, so please always check before heading out.
Lee Evans – Monsters review
The O2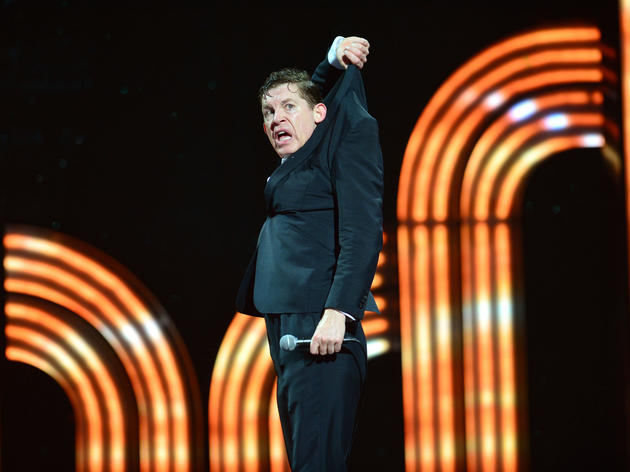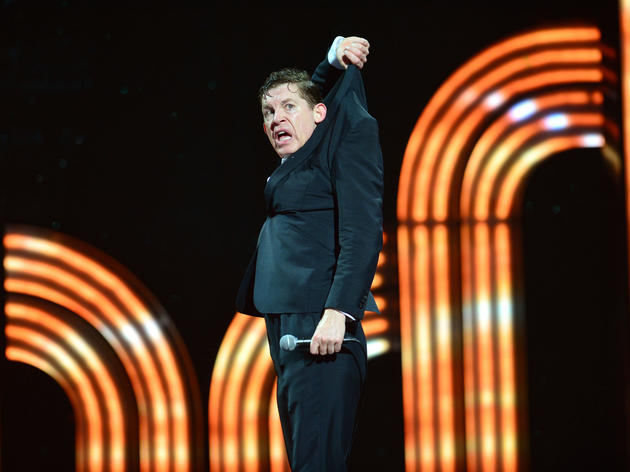 © Ellis O'Brien

No one could accuse Lee Evans of being lazy. Within a few minutes of tonight's O2 arena show his crisp white shirt is already soaked through with sweat: and 'Monsters' clocks in at nearly three hours. But it's definitely a case of quantity over quality here.

Evans puts his all into his performance. The rubber-faced comic paces the massive stage with a nervous energy, and every routine comes complete with elaborate mimes and gurning spasms. But the material itself is tired and flimsy.

Technology takes the focus of the first half. Evans is a technophobe, he says, but most of his material on the subject could have been written ten years ago. Kindles, Dyson vacuum cleaners, even microwaves are picked apart by the 50-year-old comic. In fact, most of Evans's jokes are stuck in the past (and they aren't timeless) – his most up-to-date pop culture references are JLS and 'The Great British Bake Off'.

His old-school style is reinforced in the second half, which harks back to the 'my wife' era of the '70s. There are mass generalisations about men and women and stories of domestic woe, and the phrase 'I don't get women' begins half-a-dozen routines. It's all gentle and playful until he jests that, after 30 years of marriage, his wife 'can't half take a punch. I'm joking, I'm joking!' he backs it up with. 'She can't take a punch. She stays down.' It's an uncharacteristically brutal gag and pretty inexcusable.

Evans is at his best doing what he's famous for: being hyperactive and impish. Despite being into his sixth decade the arena-filling comic is still a sublime physical comedian and his mimes get the biggest laughs tonight, like a seemingly crass routine about his saggy scrotum which turns into a delightfully silly skit.

The main problem with 'Monsters', though, is that most observations are built on weak foundations. They require lengthy 'have you ever noticed?' set-ups that either no one has ever noticed, or simply aren't true, just to hold up a flimsy joke. He shifts between topics at a rapid pace too (perhaps so we don't think too much about each gag), so you've barely latched on to a concept before he's moved on to the next. It means the show lacks any multilayered routines that would get waves of laughter rippling across the arena crowd. Instead, 'Monsters' is just a bit dull.