Heads up! We're working hard to be accurate – but these are unusual times, so please always check before heading out.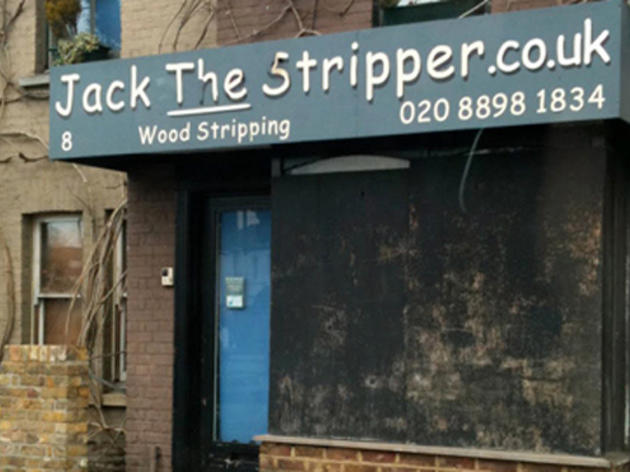 1/18
The shop may have moved on to pastures new but the legacy of a terrific pun lives on. Location: Bank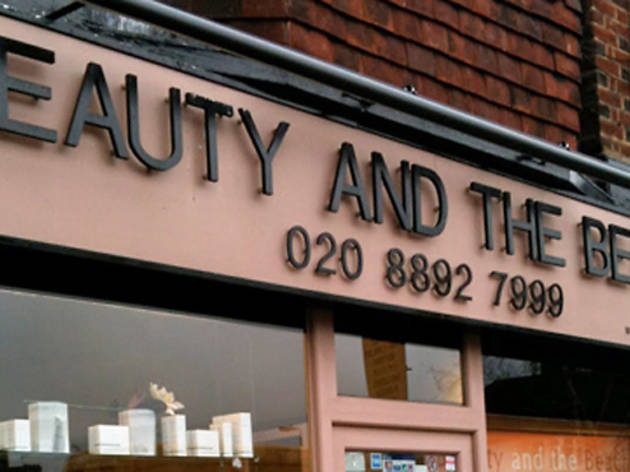 2/18
Stock up on spray tan and get those hairs removed at this aptly-named beauty salon. Location: Twickenham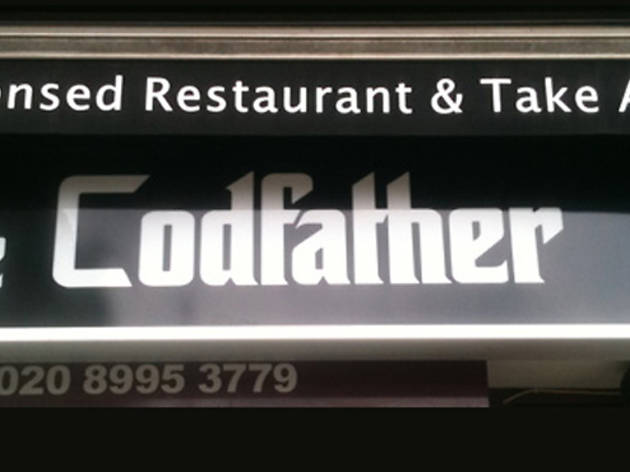 3/18
A place where you don't 'sleep with the fishes', you just cover them in salt and vinegar. Location: Marble Arch Supplied by @iamlizzybrown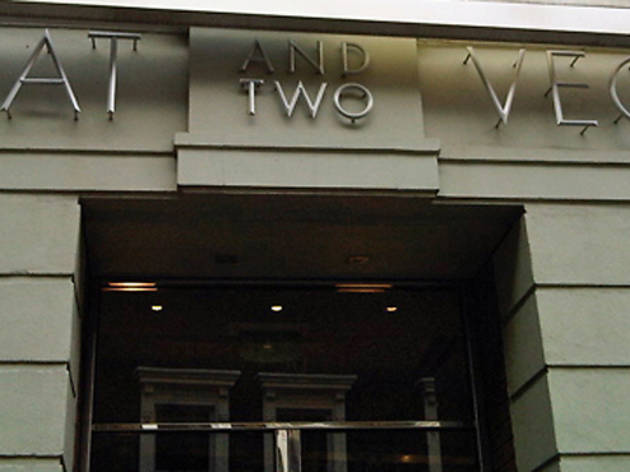 4/18
Who says vegetarians don't have a sense of humour? Location: Marylebone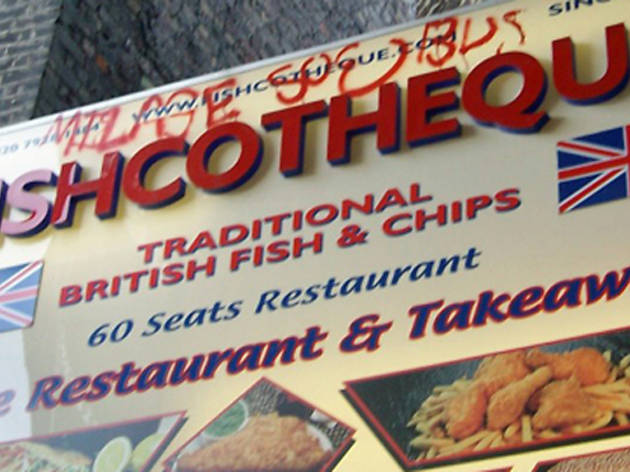 5/18
There's something about the mindless graffiti that just adds to the party feel of this 'traditional' chippy.Location: Waterloo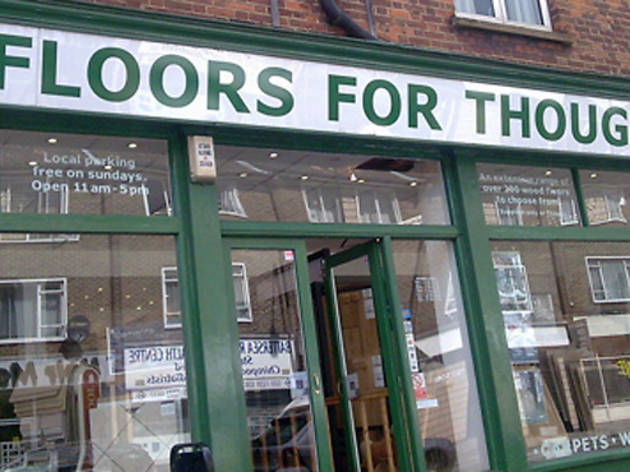 6/18
Just like your father always said; when it comes to flooring, don't rush the decision-making process. Location: Clapham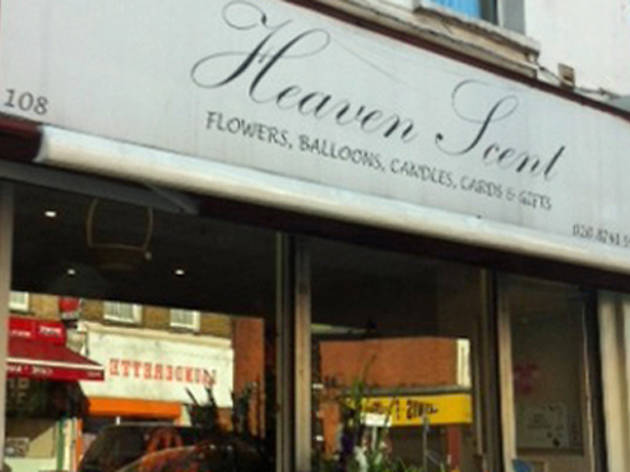 7/18
Stock up on spray tan and get those hairs removed at this aptly-named beauty salon. Location: Twickenham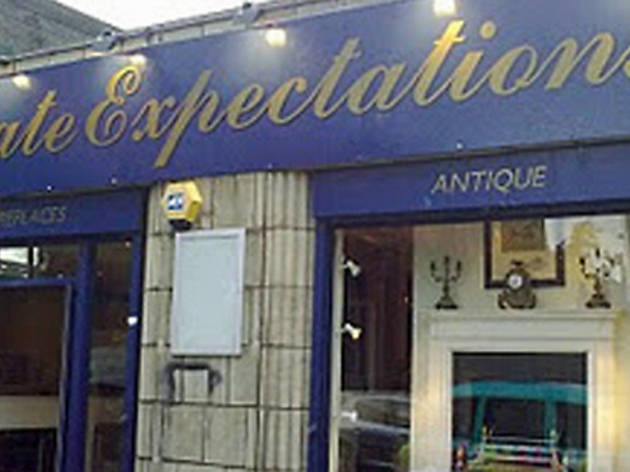 8/18
Forget London's Charles Dickens Museum, this shop is the legacy the Victorian novelist would have wanted. Location: Wimbledon Chase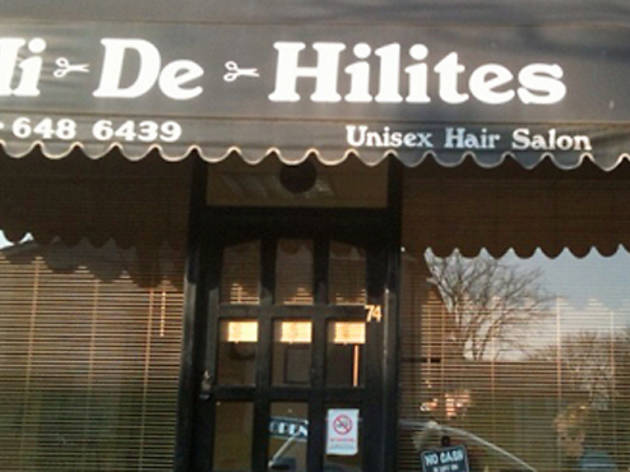 9/18
What do you mean you don't get this pun? Don't you remember 'Hi-De-Hi'? It ran for nine series, that's almost twice as many as 'The Wire'. Location: Mitcham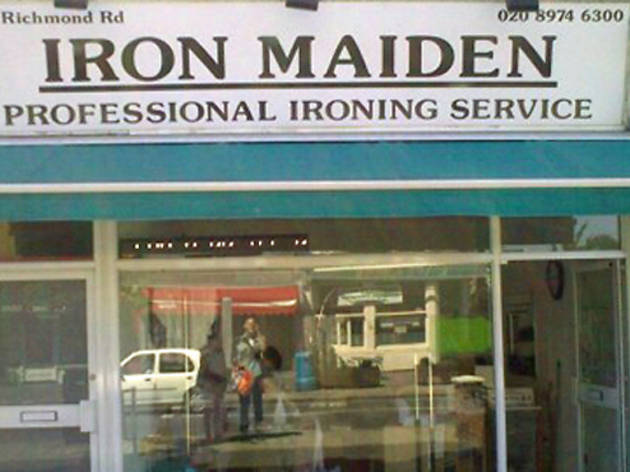 10/18
As a general rule, the best puns are simple, effective and based on big-haired heavy metal bands from Leyton. Location: Kingston-Upon-Thames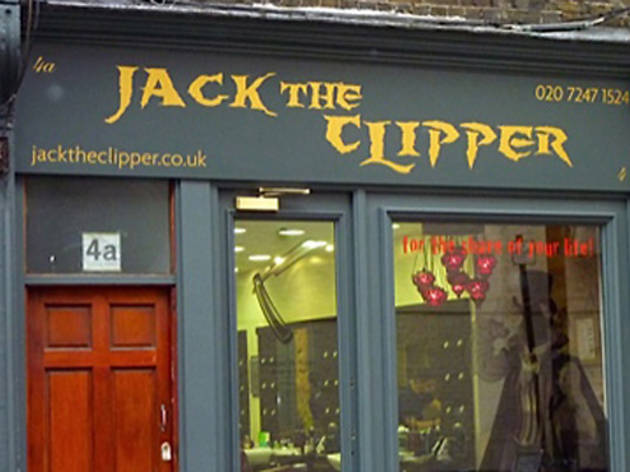 11/18
A versatile pun is put to good use for a barber shop this time round. Location: Whitechapel Supplied by Naina Mistry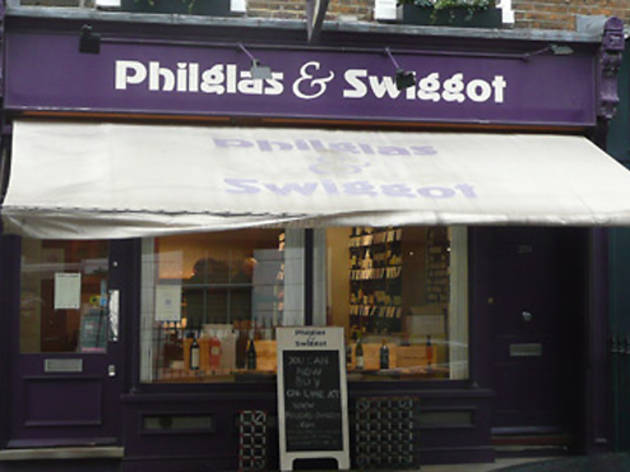 12/18
A highbrow pun for the sophisticated wine connoisseur. Location: Marble Arch Supplied by Kenny Blythe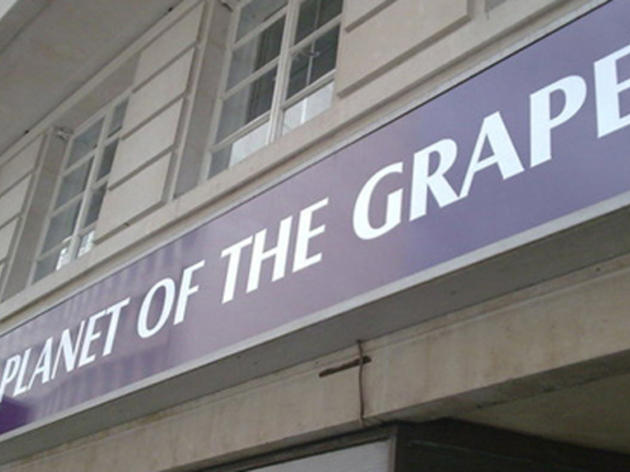 13/18
A vintage pun for this specialist wine and spirits shop. Location: New Oxford St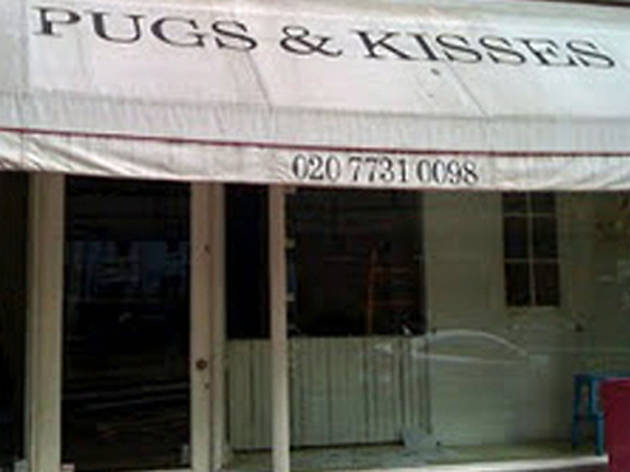 14/18
The cute dog and pun combination proves deadly. A real 'Awwww' generator. Location: Fulham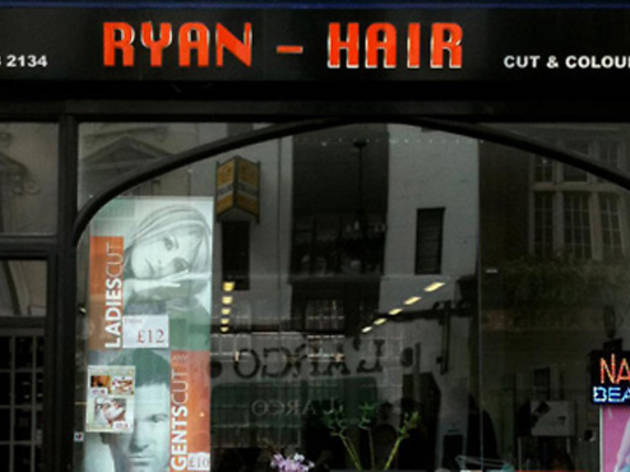 15/18
Another pun from hair stylists, this time based on a budget airline. Location: Victoria Supplied by David McLagan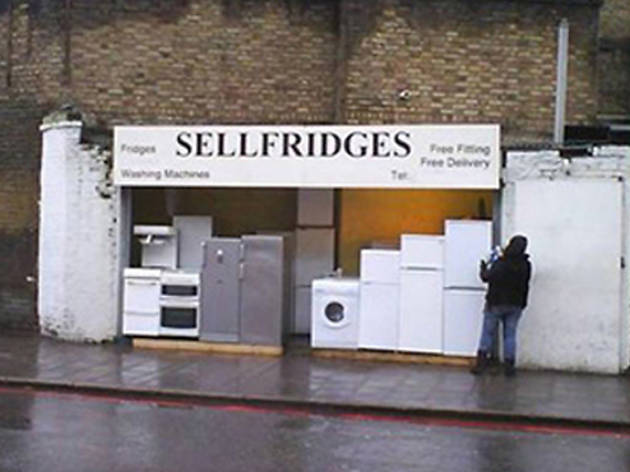 16/18
We got so much abuse for not including this in the original gallery line-up. A Pundon classic. Location: Stoke Newington Supplied by Jenny Blair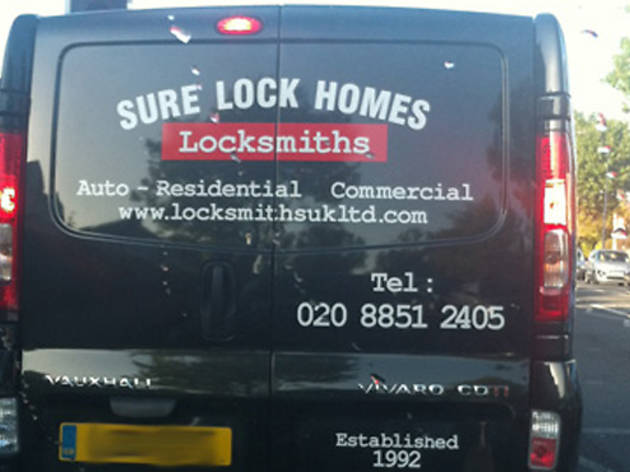 17/18
Not technically a shop but this pun on the move is a total winner. Location: Here, there and everywhere Supplied by Mehreen Umar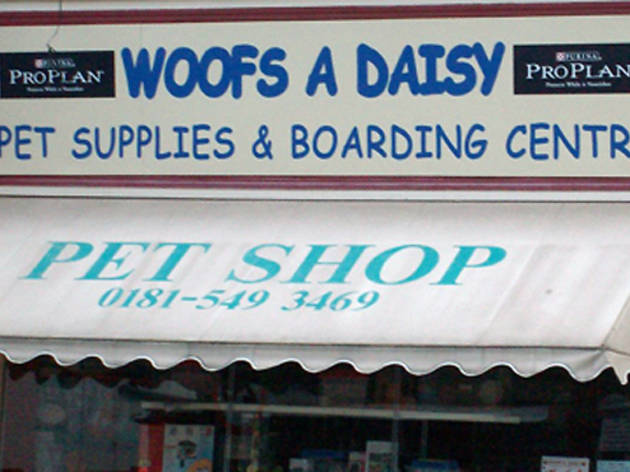 18/18
Does this pun work? We're not totally convinced but 10/10 for effort. Location: Norbiton
London's funniest, punniest shop names
Chucklesome chip shops, snigger-inducing salons and hilarious hardware stores all feature in our gallery of London's most pun-tastic signage
We've teamed up with Blogger The Punning Man to celebrate the fine art of punning in London. You can send your own pics to blog@timeout.com and we'll add the best to this gallery. Also, check out the Punning Man's top five London puns on the Time Out Blog.