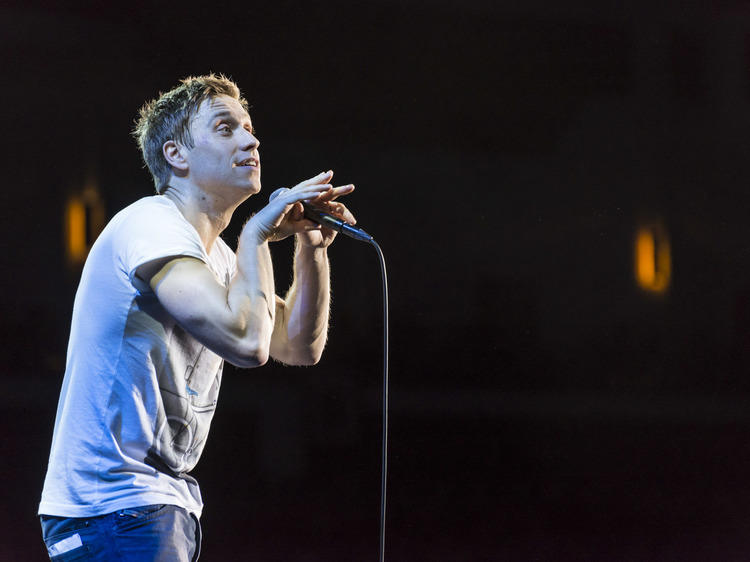 © Avalon
Russell Howard – Wonderbox
'It feels naughty to swear in here,' says Russell Howard, following his first 'fuck' uttered on stage at the Royal Albert Hall. Indeed, the 34-year-old comic's childish, sweary stand-up is a strange fit for a venue fitted with a permanent royal box. But if Queen Liz wouldn't approve of Howard's immature tales, Prince Harry, I'm sure, would be pissing himself.

Inside the BBC Three star's 'Wonderbox' is a collection of feelgood stories and proper schoolboy filth. In other words, this is much like any other Russell Howard show. Sure, he touches on politics, religion and racism in his latest offering. But Howard knows where his strengths lie: acting like an overgrown child and gleefully retelling tales of winding up his mum, getting up to mischief and mildly rebelling, (think, eating After Eight mints before 8pm).

It's all safe territory for the buffed-up comic, who has been peddling his breezy brand of humour for 15 years. But Howard's trick is to expertly adopt every character – whether it's his West Country mum or a lion on board Noah's Ark – with excitable energy. He has a wonderful turn of phrase, too, even at his most graphic: a 'fanny fart' sounds like 'a walrus applauding as it falls down stairs', for instance.

Howard struggles slightly when dealing with weightier subjects. Nothing particularly insightful is said of the EDL, or Nigel Farage, who simply 'invents lies'. The Bristol boy also got derailed somewhat by hecklers at the end of the gig. Though, in a venue as cavernous at the RAH, it's tricky to even hear the heckles, let alone swiftly respond with a slamming put-down.

'Wonderbox' is basically Howard doing what he does best: sharing joyfully funny japes. And, considering the show's running gag about finding filth in the most innocent of phrases, we'd be willing to bet the title is just one big in-joke.