Heads up! We're working hard to be accurate – but these are unusual times, so please always check before heading out.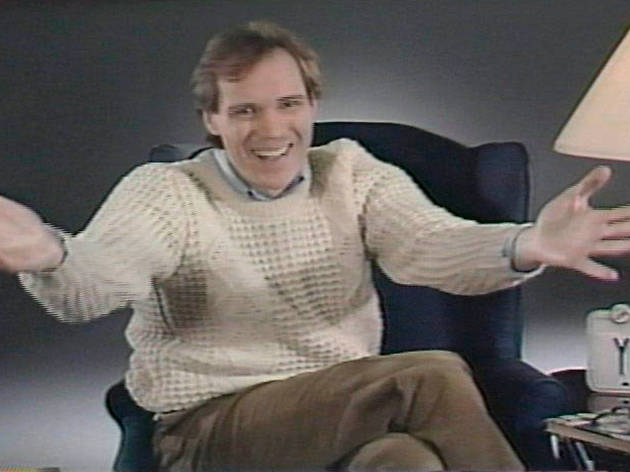 Six things you'll learn from the weird video clips at Found Footage Festival
See how Angela Lansbury keeps fit, how to massage a possum and more weirdness at the Found Footage Festival – where strange VHS clips are screened live
Ahh, VHS. Remember? The video tapes? With the dodgy sound and scratchy picture, that you'd always forget to rewind? No? Pfft, you kids these days, with your Netflixes and your YouTubes…
While most of us chucked out our VHS tapes in 1999, Nick Prueher and Joe Pickett have been buying them in. The two school friends from Wisconsin started collecting video cassettes from thrift stores and garage sales across America 20 years ago and have now amassed a wealth of bizarre clips and they showcase their favourites at the Found Footage Festival, which heads to London this week.
It's an oddly funny show – you'll see things you never imagined existed and things you wish you could unsee. We asked co-curator Nick Prueher to talk us through some of the prime clips at the 'Found Footage Festival – Salute to Weirdos'.
1. How to remove death from your mouth
'Sure, you'd love to get rid of the toxic mucus in your mouth that is going to kill you, but how the heck do you do it? Rest assured, Arthur Bloom, the guest of a public access show called "Something's Happening!" has the answer. All you need is some grape juice, a spray bottle, a coffee filter, a cement block, and a blowtorch.'
2. How to stave off crippling loneliness
'Forget about actual human interaction, the key to being less lonely is bringing a virtual friend into your home and onto your VCR. In "Rent-A-Friend", a home-video release from 1987, a man called Sam appears onscreen and asks you questions like, "Where are you from?" then leaves a pause so you can answer your TV screen. But buckle up, because like real friends, Sam has a host of odd quirks he'll reveal as well. That's the price you pay for VHS companionship.'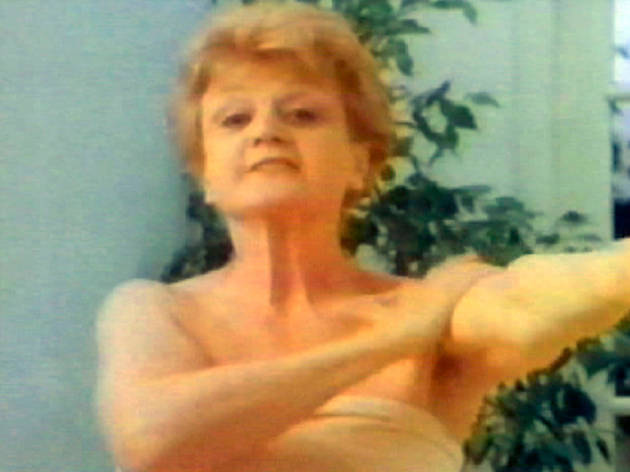 3. What Angela Lansbury looks like in a bath towel
'You'll see way too much skin in Angela Lansbury's 1990 exercise video, "Positive Moves", which is less of a workout tape and more of a New Age-y manifesto by the "Murder She Wrote" star. See her prance through her living room, luxuriate in a sensual bath and even have a nap! It's Jessica Fletcher as you've never seen her before. Or wanted to, for that matter.'
4. How not to hustle at pool
'The title of professional pool player Pretty Boy Floyd's instructional video, "Secrets of Pool Hustling," is a bit misleading. The self-aggrandising Floyd spends 45 minutes spouting off his opinions about sandwiches, alcoholism, trophies (spoiler: he doesn't like them), and an imaginary person called "Ed", but forgets to teach you any secrets about pool hustling. Trust us, with this video, it's about the journey not the destination.'
5. How to get two waterbeds for the price of one
'You will fall in love with Bargain Bernie, the dishevelled and affable pitch-man for a local furniture store in Corpus Christi, Texas. This raw footage from a series of late-'80s TV commercials shows Bernie struggling to deliver his catchphrase, "All I want to do is save you money!" while bringing his family into the fold to shill for bedroom sets. We can't reveal exactly how you'll get two waterbeds (every bachelor's dream!) for the price of one, but it involves Bargain Bernie dropping his pants.'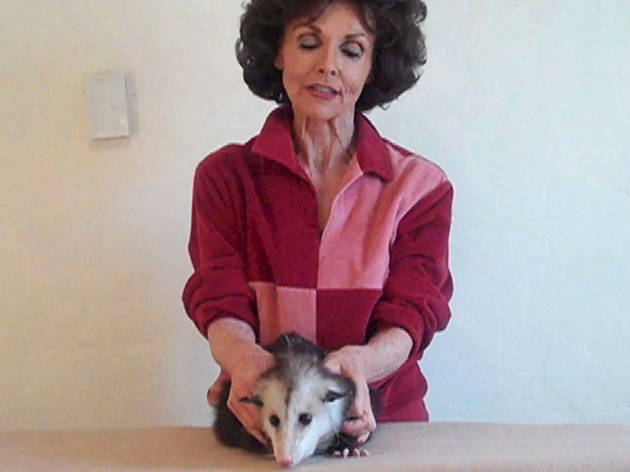 6. How to give your possum a proper massage
'It might sound like a euphemism, but massaging your possum is serious business for Georgina Spelvin, an older woman in a pink jumpsuit who takes you through the finer points of marsupial rubdowns. If you've got a pet possum, are thinking of getting a possum, or just want to see a possum get massaged by a lady, get to the Found Footage Festival immediately.'