Sketch comedy in London
Want an alternative to stand-up? Get your fix of sketch comedy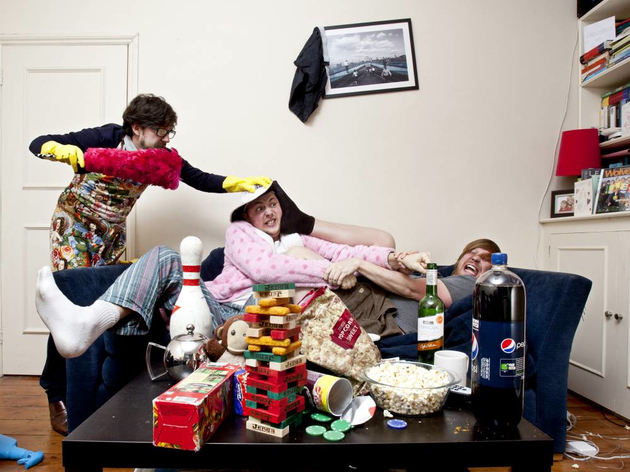 The London comedy circuit is awash with man-and-a-mic stand-ups strutting their stuff at weekend clubs. So why not seek a different type of chuckle? The capital hosts plenty of excellent sketch comedy nights and many of the best troupes perform their solo hours from the Edinburgh Fringe throughout the year. To get you started, here are the next ten sketch comedy shows coming up in London.
Upcoming sketch comedy shows in London
A mix of totally new talent and established comedians testing the water with new material.
Read more
A drag comedy special featuring appearances by Willam, Sharon Needles, Latrice Royale, Kennedy Davenport, Tatianna and host Bob the Drag Queen.
Read more
Stand-up from Brian Gittins, Bec Hill, John Hastings, Omid Singh and Ivo Graham.
Read more
Take part in hilarious improvised challenges and enjoy comedy from some of the best alternative comedians around.
Read more
The showcase for the UK's best up and coming sketch artists and character acts returns for its second year.
Read more
The Earth's funniest footwear duo tackle the Bard, rendering highly original versions of Hamlet, Romeo & Juliet, Coriolanus and The Two Gentlesocks Of Verrucca.
Read more
Show more
See our pick of this month's top ten comedy shows