Sketch comedy in London
Want an alternative to stand-up? Get your fix of sketch comedy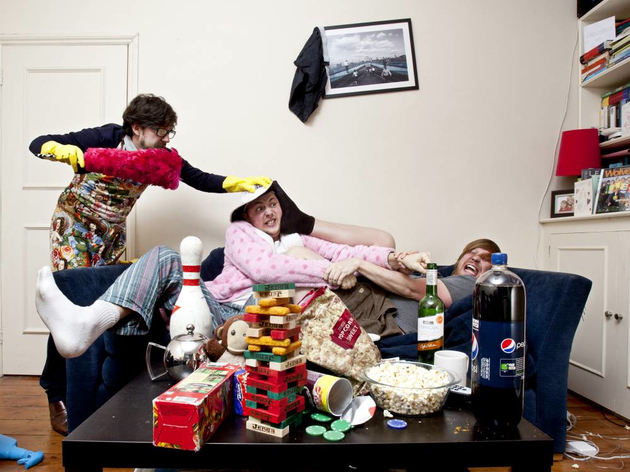 The London comedy circuit is awash with man-and-a-mic stand-ups strutting their stuff at weekend clubs. So why not seek a different type of chuckle? The capital hosts plenty of excellent sketch comedy nights and many of the best troupes perform their solo hours from the Edinburgh Fringe throughout the year. To get you started, here are the next ten sketch comedy shows coming up in London.
Upcoming sketch comedy shows in London
See top-notch comedy in a massive tent courtesy of Comedy Store's residency at Underbelly Festival this summer. 'Best of the Comedy Store' will host a smartly-chosen line-up of up-and-coming comedians.
Read more
Alternative sketch, character, musical and improvisational humour from special guests.
Read more
Steve Mould, Helen Arney and Matt Parker perform stand-up comedy on the theme of science.
Read more
MC Gwilum Argos presents a mix of totally new talent and established comedians testing the water with new material.
Read more
Our favourite Mister Sisters – Lisa Lee, Ryan Styles, Richardette, John Sizzle and Blanche DuBois – shimmy their way through a freaky pop line-up in hilarious, twisted style. Think Pan's People meet Bloolips in Primark!
Read more
Show more
See our pick of this month's top ten comedy shows