Heads up! We're working hard to be accurate – but these are unusual times, so please always check before heading out.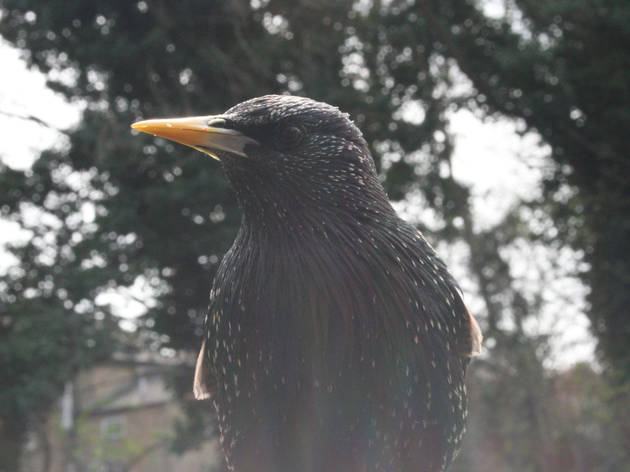 'The Bird': five things you didn't know about starlings
Ben Target, co-director of new short film 'The Bird', opens up his Filofax of fowl facts – plus scroll down to watch the film
Two starlings are the unlikely stars of comedian Ben Target and Joe Parham's new short film 'The Bird'. It's a sweet, darkly funny picture about an eccentric mother (played by Julia Davis) who becomes increasingly obsessed with a visiting starling. To celebrate the film's online release, Ben Target reveals some of the more unusual facts he discovered about his feathered actors while working with them.


1.
'In cinema, swans have long been heralded by thespians as the avian of choice. On set they are haughty at best and require placating with bowls of blue M&Ms. Starlings, however, are unnervingly professional and always make the director's cut.'


2.
'Famed bird handlers Lloyd and Rose Buck – who worked with us on "The Bird" – can communicate with starlings in their native tongue, Murmur. Other known animal whisperers include David Attenborough who speaks to aphids in Parslei Tongue and Harry Potter who converses with snakes in Parseltongue.'


3.
'Starlings congregate in giant sky posses known as "murmurations". They've destroyed Greek fishing villages and have caused stillbirths in Shropshire, so farmers have taken to dispersing them by playing Toni Braxton's "Unbreak My Heart".'


4.
'The symbol for hope in the Noah's Ark story wasn't originally a dove carrying an olive branch but a starling lugging a life vest. Cost-cutting exercises by stained-glass-window artists cemented the change.'


5.
'Ancient Egyptians worshipped the avine headed god Horus. The type of bird he is depicted as was subject to dispute until 2007, when the fossilised remains of a man complete with a starling's cranium were discovered under a carpark in Cairo.'


Watch 'The Bird'