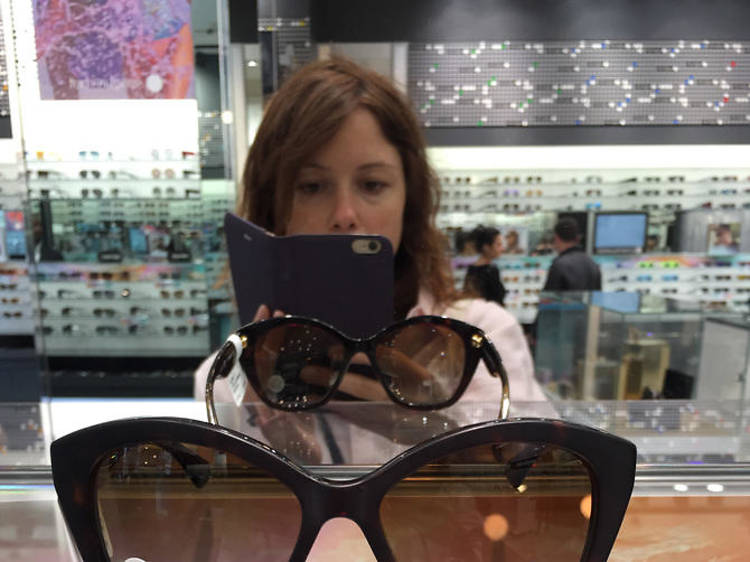 10am Kicking off the holiday shopping
I start off at James Street and scroll down the list of offers, 'hearting' the ones which most appeal. My objective for the day is a bit of holiday shopping – I need sunglasses that aren't covered in a network of scratches, my other half needs swimming trunks that he hasn't been wearing since school.

The first offer that piques my interest is a flat £10 off any pair of shades at Sunglass Hut. With a saving already in the bag, I fall in love with one of the most expensive pairs in the shop, some oversized Chanel numbers in cool grey. The shop assistant scans the offer code straight off my phone, and deducts a tenner from the considerable price. Every little helps!