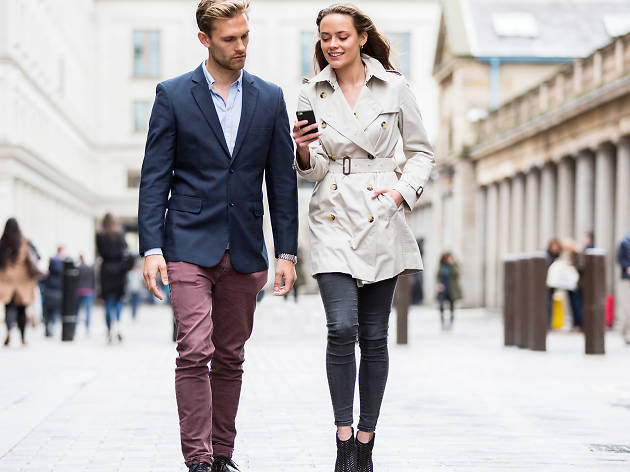 Appy shopping
Can a professional shopping expert learn anything from an app that enhances the retail experience of Covent Garden? Time Out's Style editor Katie Dailey started tapping and swiping The Pass to find out
I work in Covent Garden, so there's little you can tell me about the shops and cafés lining the Piazza and surroundings – I have a year's lunch hours under my belt. But in the interest of curiosity, I downloaded The Pass – the area's new shopping app – and let myself be guided by iPhone for a morning.
The Pass is currently an offers-based engine of local retailers and eateries – although more features are promised as the app learns more about what you like and don't like.
It's time to hit the shops...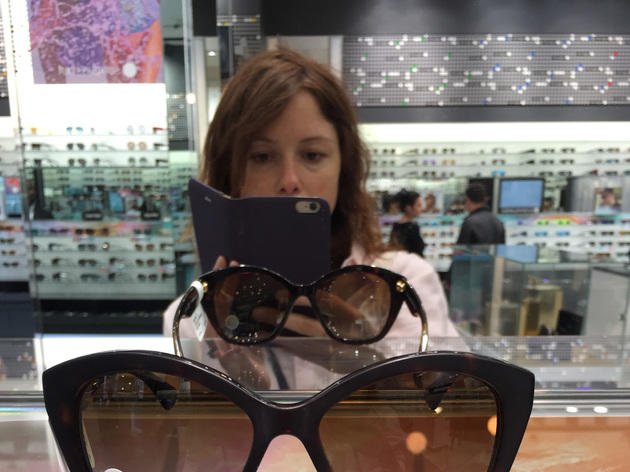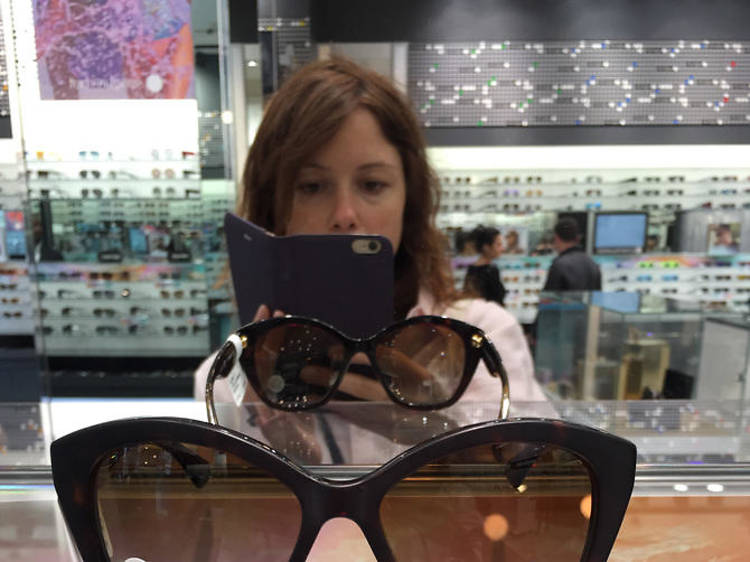 10am Kicking off the holiday shopping
I start off at James Street and scroll down the list of offers, 'hearting' the ones which most appeal. My objective for the day is a bit of holiday shopping – I need sunglasses that aren't covered in a network of scratches, my other half needs swimming trunks that he hasn't been wearing since school.

The first offer that piques my interest is a flat £10 off any pair of shades at Sunglass Hut. With a saving already in the bag, I fall in love with one of the most expensive pairs in the shop, some oversized Chanel numbers in cool grey. The shop assistant scans the offer code straight off my phone, and deducts a tenner from the considerable price. Every little helps!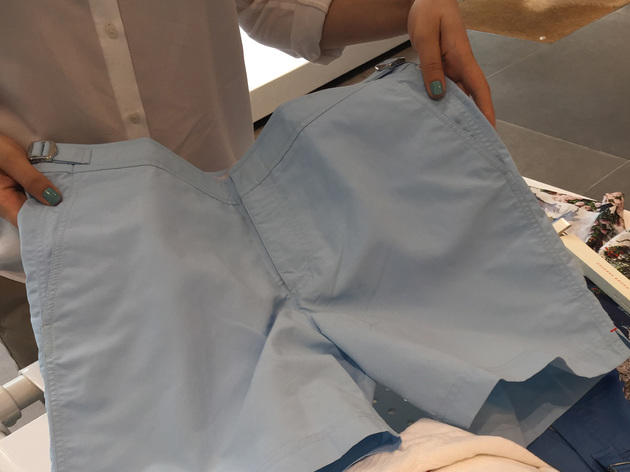 The first swimwear shop that crops up on the list of app offers is Orlebar Brown – the Rolls-Royce of trunk vendors. This time it's not money off they're offering, but free monogramming. The swim shorts are a real cut above the nearly transparent, sad trunks on the washing line at home, and my mind is made up when I find the pair of sky blue Bulldog tailored shorts worn by Daniel Craig in Bond. I choose some discreet white thread and leave the shorts with the assistants, who promise to have them monogrammed and ready for collection in five days.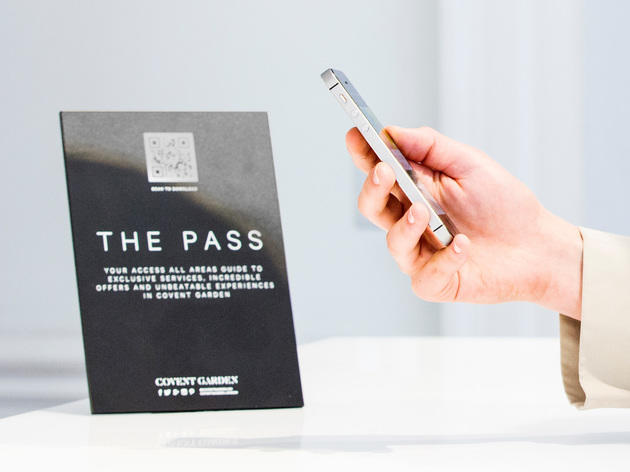 10.45am First of the fabulous freebies
I must stop spending money. So I target offers that specifically promise free experiences – of which there are a surprising number. As I'm about to roast on the beach for a week, I stop by the Clinique concept store for a free skincare diagnosis. I complain that I'm looking as old as I am, and that I'm about to make matters a lot worse on the sand. I am seated with a skincare expert who does an in-depth analysis of my neglected epidermis and sends me away with some free moisturiser when she has scanned my code. Buoyed by my success, I head to Aveda.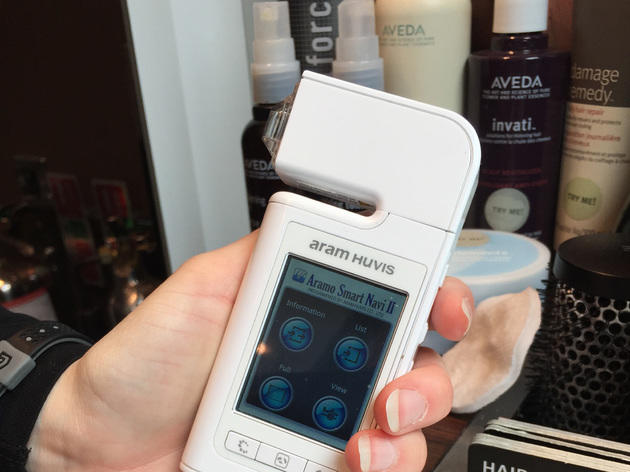 11.15am Top-notch recommendations
Aveda's perk of the day is a free hair and scalp analysis. My app gets me access to a free consultation in which a high-tech camera is used to take quite alarming pictures of my scalp incredibly close up. My hair passes the elasticity test but not the porosity test – one out of two ain't bad. I am diagnosed appropriate products, but have no obligation to buy them.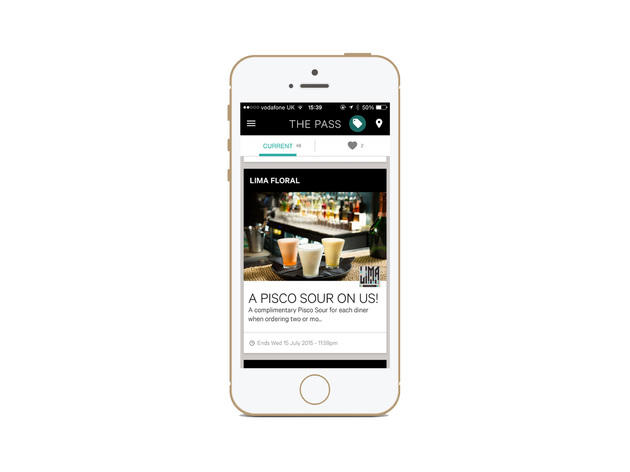 11.45am Free drinks and glamming up
I'm getting hungry, so arrange to meet a friend at LIMA Floral in half an hour. My app tells me we'll get a free pisco sour with lunch – a drink at my favourite price. To kill the wait, I stop by Dior's cute make-up store for a free Dior Experience – make-up artist Vaughan gives me a lesson in mean smoky eyes and spritzes me with fragrance. I leave with winged eyeliner I could never have pulled off myself, an arsenal of tips for dolling myself up for dinner – and an unopened wallet. It turns out that whether your objective is to spend or save, there's an app for that.