English National Ballet: Lest We Forget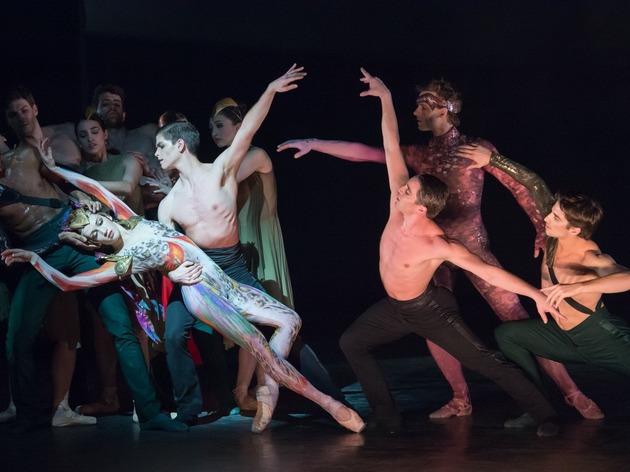 1/5
© Arnaud Stephenson
George Williamson's 'Firebird' as part of 'Lest We Forget'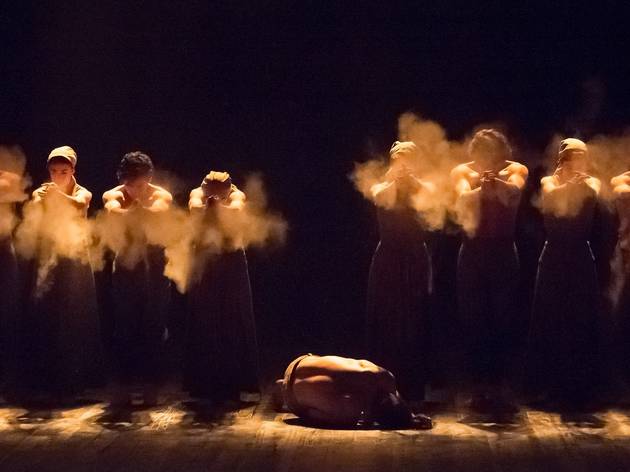 2/5
© Arnaud Stephenson
Akram Khan 'Dust' as part of 'Lest We Forget'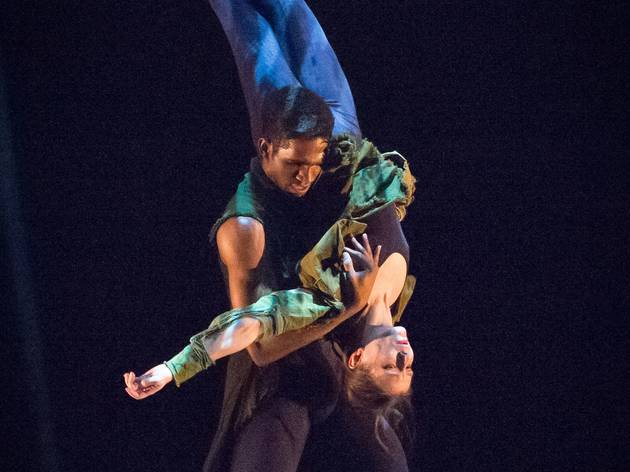 3/5
© Arnaud Stephenson
Russell Maliphant's 'Second Breath' as part of 'Lest We Forget'.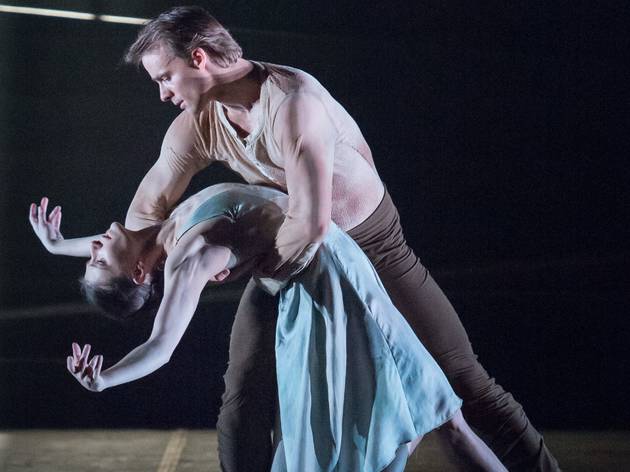 4/5
© Arnaud Stephenson
Liam Scarlett's 'No Man's Land' as part of 'Lest We Forget'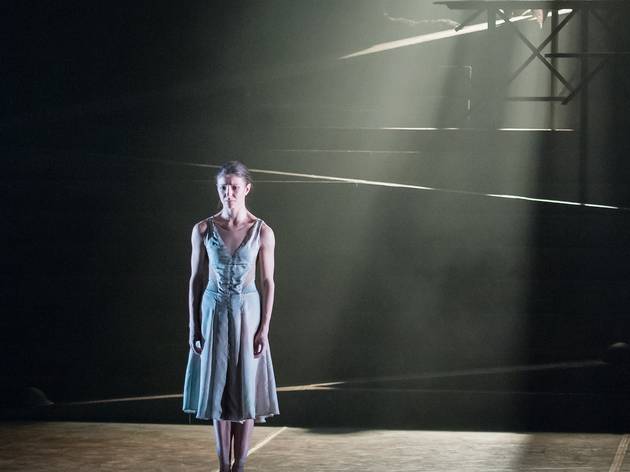 5/5
© Arnaud Stephenson
Liam Scarlett's 'No Man's Land', as part of 'Lest We Forget'
Time Out says
ENB's 'Lest We Forget' returns to Sadler's Wells in September 2018. This review is from the work's 2014 premiere.
How do you capture the horrors of the First World War in dance? How do you represent the brutality, the impact of the deaths of over 16 million people, the seismic social shifts that took place as a result of disillusionment in the trenches? Tamara Rojo's English National Ballet offers an occasionally too elegant but ultimately galvanising response in the form of four pieces created by leading choreographers: Liam Scarlett's 'No Man's Land', George Williamson's 'Firebird', Russell Maliphant's 'Second Breath', and Akram Khan's 'Dust'.

Scarlett's 'No Man's Land' begins with thrilling boldness, but lapses too quickly into lyricism. What haunts here is Jon Bausor's subtly disturbing design: the backdrop is the wall of a munitions factory partly disfigured by a blasted hole, a striking evocation of the violent impact of the work the women perform there. Clad in their dark blue factory uniforms, the women initially strike a muscular pose, feet spread, mouths opened to the skies in silent agony. Bausor and Scarlett were both struck by the discovery that the women who packed explosives into shells were called 'canaries', because the chemicals turned their hands yellow. The dancers' hands are coloured accordingly – which lends an added piquant dimension to the choreography, not least as those yellow hands rove over the bodies of soldiers who you know they only see in their memories and dreams.

This opening number is about romanticism – the mood of yearning and lost love set appropriately to excerpts from Liszt's 'Harmonies poétiques et religieuses'. Williamson's revived 'Firebird' moves us musically into the twentieth century: although Stravinsky composed it in 1910 its spirit seems appropriate for the ravages that were to tear the world apart four years later. After the stylishly muted tones of the first piece, David Bamber and George Williamson's set takes us into a glittering mythical universe, though violently primal emotions soon tear it apart.

Maliphant's 'Second Breath' is a further shift into abstraction: long term collaborator Andy Cowton's music reflects both the gruelling sinister aspects of war and the gravitas of its impact. Maliphant has incorporated elements of capoeira and t'ai chi into the movement – the result is both hypnotic and dangerous, the dominant image that of the soldier rising up as if in a dream and then plunging backwards into death. Khan's 'Dust', however, crowns the evening for sheer visceral impact – the first image is that of Khan's flailing body in front of a bank of dry earth that alludes to the grim finality of the trenches. This is about war's agony – spiritual, emotional and physical – stridently embodied by a ensemble of dancers whose focused muscular movements and harrowing expressions sum up the emotional void of conflict more potently than any other aspect of the evening.
Details
Rating Breakdown
5 star:

0

4 star:

1

3 star:

0

2 star:

0

1 star:

0