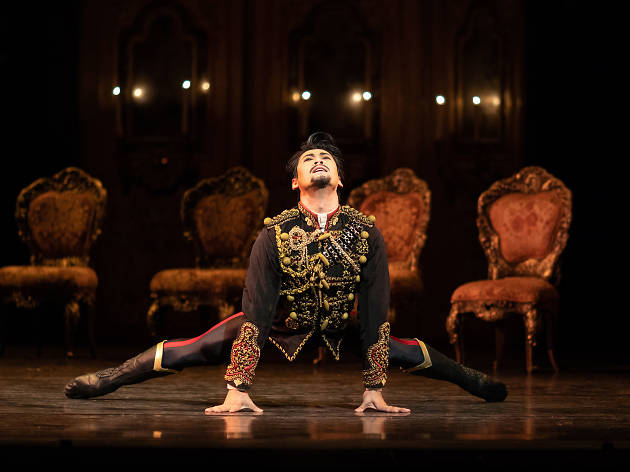 Kenneth MacMillan's still shocking ballet returns for the umpteenth time
Sex, violence, power, madness, drug addiction, venereal disease – Kenneth MacMillan's knockout ballet 'Mayerling' has it all. Forty years since its creation, its savage choreography still has the power to shock, as it charts the grubby (true) tale of Crown Prince Rudolph of Austria-Hungary, his mental disintegration and his descent into a crazed death pact with his teenage mistress, Mary Vetsera.
The Royal Ballet principal Edward Watson always gives a superlative performance as the prince – but injury means he has been replaced by two newbies to this most demanding of male roles: the latest British wunderkind, Matthew Ball – definitely one to watch – and for opening night, Ryoichi Hirano. A superb, poised technician and thoughtful dancer, he nevertheless struggled somewhat to land the psychological complexities of the part. He took a while to warm up, but couldn't quite let go enough to make the final scene as wrenching as it needed to be.
The starry cast of women around him, though, were more sure-footed in their interpretations. Kristen McNally was an icy mother; Sarah Lamb as Countess Marie Larisch – Rudolph's former lover and now procuress – had a fox-like cunning with just enough of a trace of compassion for the prince; Marianela Nuñez as his favourite prostitute was marvellously, breezily commanding in a raucous tavern scene, and Francesca Hayward as Stephanie, Rudolph's unwanted child bride, had a streak of courage in her that made it all the more heartbreaking when he flung her like a rag doll in their macabre wedding night scene.
Natalia Osipova's Mary, meanwhile, started off her affair with Rudolph as though she was calculating how to get the best out of her opportunity; by the end, they sat together looking as dishevelled and defeated as Degas' absinthe drinkers – their desperate final dance of death duet was a frantic clash that sometimes looked more messy than MacMillan probably intended.
Rating Breakdown
5 star:

0

4 star:

1

3 star:

0

2 star:

0

1 star:

0
Ok I had balcony seats so it was difficult to see things that happened on the side which incidentally was quite integral to what was happening after consulting Wikipedia! What I didn't enjoy from watching afar was who was who in terms of the women as they all looked exactly the same. Lack of diversity or just limited wig and costume ideas? The dancing of all key casts was actually exquisite which enabled me to endure two intermissions!