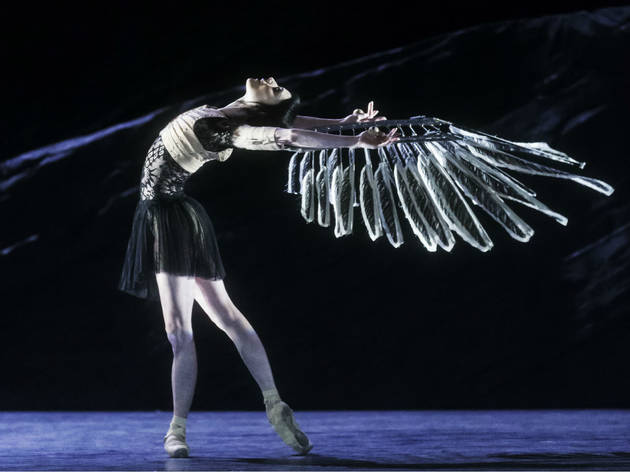 1/4
© Johan Persson
Raven Girl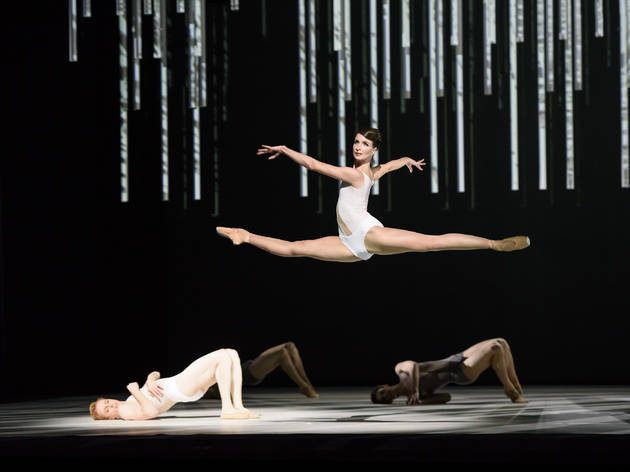 2/4
© Bill Cooper
Connectome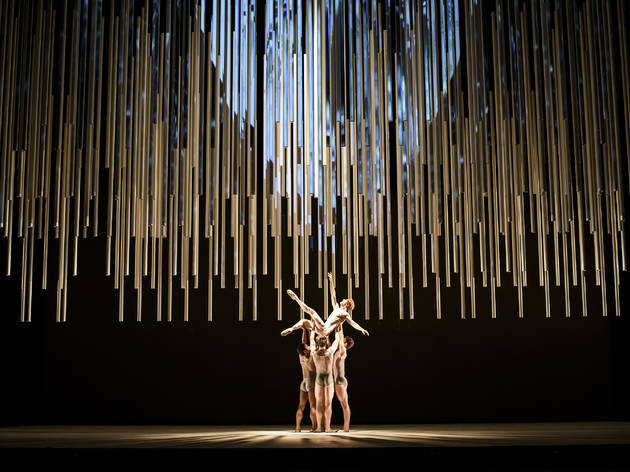 3/4
© Bill Cooper
Connectome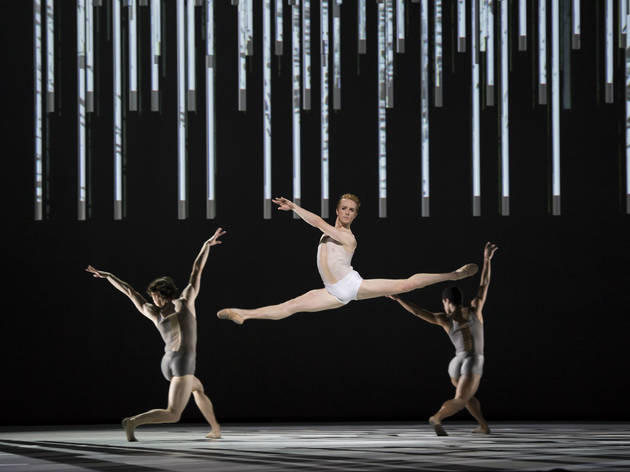 4/4
© Bill Cooper
Connectome
High-concept, low-impact brace of Wayne Macgregor revivals
'Raven Girl' is Wayne Macgregor's first narrative ballet; an attempt at a modern fairy tale in collaboration with 'The Time Traveler's Wife' author Audrey Niffenegger. Postman falls in love with raven (yes, you read that right); their daughter looks human but longs to be a bird; a mad scientist agrees to give her wings; Raven Girl finds love with Raven Prince. But it fails to take flight as Macgregor, the Royal Ballet's resident choreographer, struggles to tell the story in dance.

There's been some tinkering for this first revival, to alleviate a bit of its stop-start awkwardness. But Macgregor still sticks doggedly to acting out the plot points, with scant development, leaving dancers overworking quite mundane actions. The raven costumes are too restricting. The set's unremitting monochrome is too oppressive, for all the inventive projections.

Sarah Lamb's Raven Girl still has a grim solo to contend with when she's supposed to be expressing her longing to fly but instead has to negotiate an assault course of props. And no sooner does she have her beloved wings, she has to ditch them in order to do her closing duet with Eric Underwood's Raven Prince (which is, admittedly, the best bit). Thiago Soares as the Dr Frankenstein figure seems to have the most fun, ramping up the Gothic body horror as he throws his patient around the operating theatre. And Paul Kay dances with vigour as the rejected (human) suitor. But nothing really compels you to care about this odd tale.

The night's second revival, Alastair Marriott's sombre 'Connectome', pays homage to Macgregor's love of science and of hyper-flexibility, and also nods (maybe too much) to other RB repertory where grief is a key theme. Three principals and four male dancers (including the excellent Marcelino Sambé) negotiate Es Devlin's beautiful set and the tricksy neuroscientific premise of the piece – that our personalities are shaped by neural wiring rather than DNA, and so are formed by everyone we encounter. Lauren Cuthbertson is achingly elegant as the woman being moulded by her interactions with Ed Watson and Steven McRae; they distil the fluidity and lingering melancholy of the piece with impressive force.
BY: SIOBHAN MURPHY
Rating Breakdown
5 star:

0

4 star:

1

3 star:

0

2 star:

0

1 star:

0