'Royal Ballet: La Bayadère' review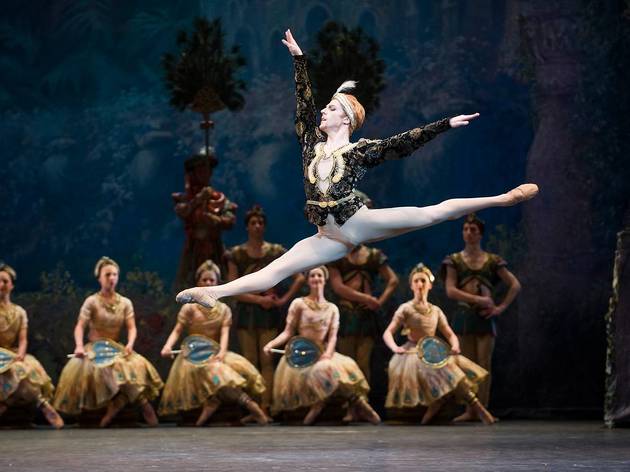 1/5
© Tristram Kenton
'La Bayadère' at Royal Ballet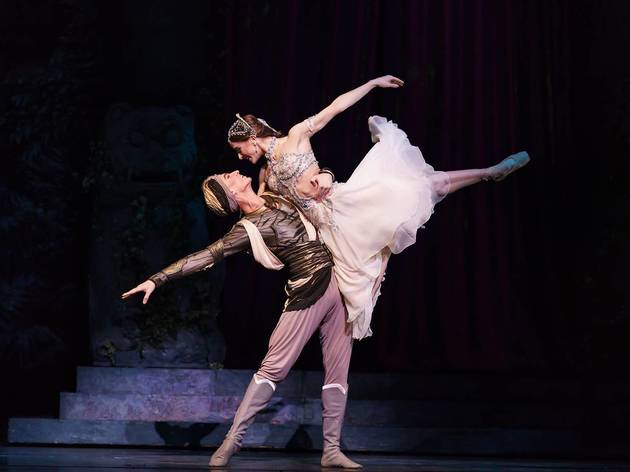 2/5
© Tristram Kenton
'La Bayadère' at Royal Ballet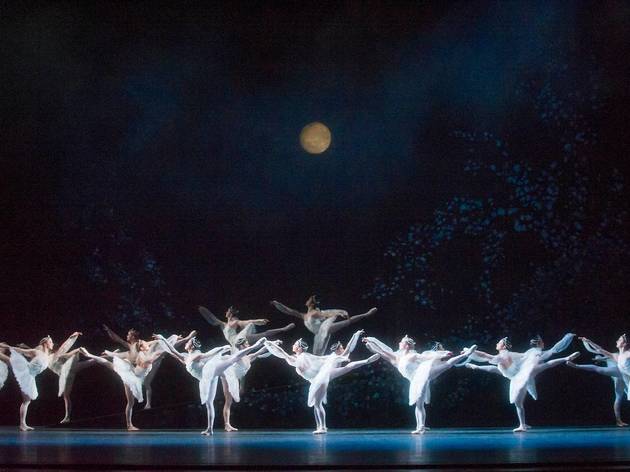 3/5
© Tristram Kenton
'La Bayadère' at Royal Ballet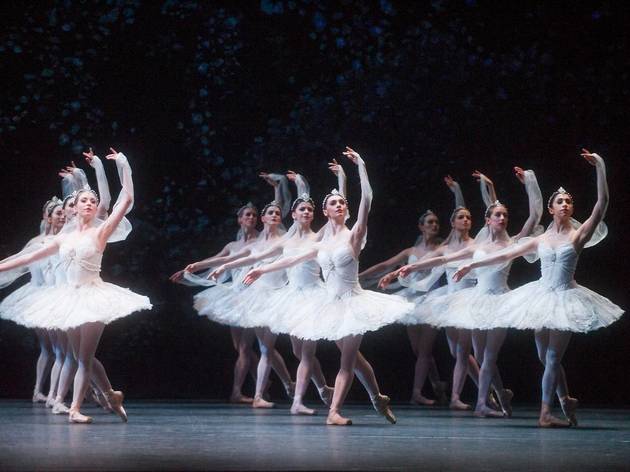 4/5
© Tristram Kenton
'La Bayadère' at Royal Ballet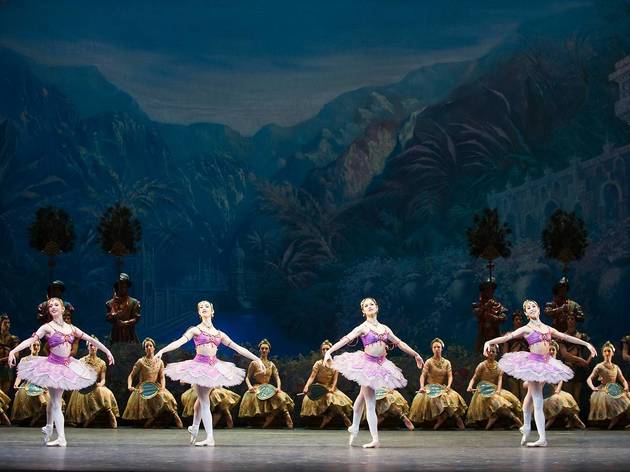 5/5
© Tristram Kenton
'La Bayadère'
Time Out says
The Royal Ballet's gorgeous production of a ludicrously OTT orientalist fantasy
The Indian warrior Solor wants the temple dancer Nikiya, with whom he's been having a secret affair. He also wants the rajah's daughter, Gamzatti, when she's presented to him as his wife-to-be. And Gamzatti and her father, when they learn of Solor's other liaison, want Nikiya dead. Cue a wildly melodramatic 19th-century orientalist fantasy, with wild-haired fakirs, catfights, venomous snakes, opium hallucinations, angry gods, a dancing bronze idol, lust, power, jealousy and death. Phew. La Bayadère is extravagantly silly but also meltingly beautiful, giving two ballerinas a chance to shine in the main roles of Nikiya and Gamzatti, and, with the opium-dream Kingdom of the Shades section, creating a dreamy, moonlit "white ballet" extravaganza, with two dozen sparkly tutu'd dancers flooding the stage, performing mesmerisingly synchronised arabesques.
Marianela Nuñez is gorgeously expressive as Nikiya, who chooses to die rather than go on without Solor, then haunts him to distraction. Natalia Osipova is toweringly haughty and utterly ruthless as Gamzatti - she bears down on her betrothed like a hawk about to snatch her prey. And Vadim Muntagirov soars through Solor's firecracker solo showpiece. He is more puppyish suitor than ardent lover, maybe, but he partners Nuñez with such elegant confidence that the pair of them look invincible in their pas de deux.
The corps has been well drilled – and Yuhui Choe, Yasmine Naghdi and Akane Takada are exquisite as the lead Shades. This is probably ballet at its most OTT – but what a joy to watch. And this run offers a chance to see plenty of the Royal Ballet principals in the lead roles.
Details
Users say