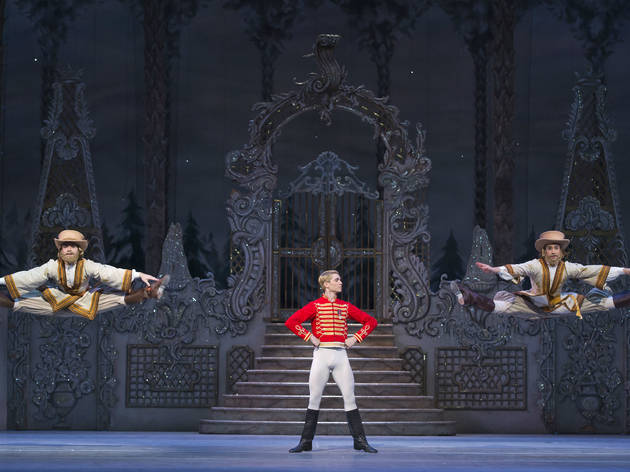 1/3
© Bill Cooper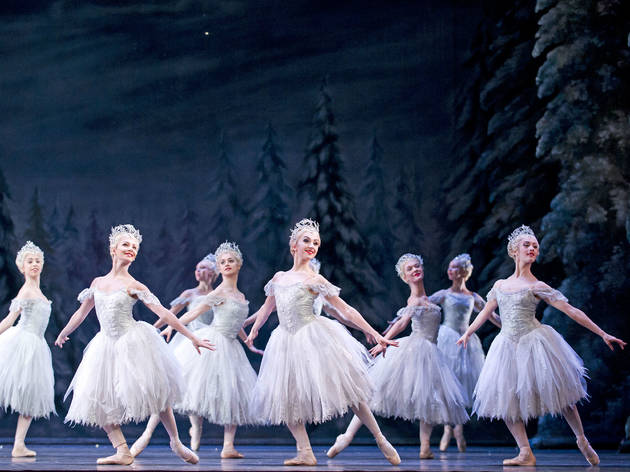 2/3
© Bill Cooper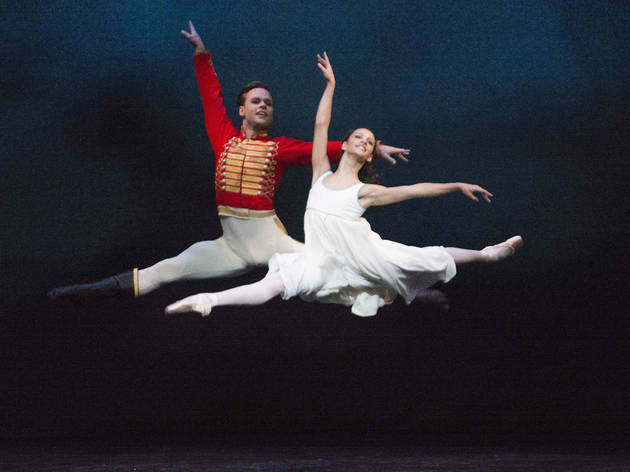 3/3
© Bill Cooper
Tchaikovsky's ballet is still cracking
Christmas wouldn't be Christmas without 'The Nutcracker'. Tchaikovsky's 1892 piece, with its dancing dolls, feisty mice and fairies, all sugared over with snowflakes and delicious music, is probably the most popular ballet in the world. Everyone should go at least once, preferably with children. And if you're going to splurge on tickets then the Royal Opera House's production, now 21 years old and still going strong, is the one to see.

This 'Nutcracker' is a box of delights, presided over by the magician Drosselmeyer – a twinkly, raffish Gary Avis – who whirls about the stage dispensing sequins and magic tricks. His beloved nephew has been turned into a Nutcracker Doll, so when Drosselmeyer is invited to entertain the children at the Stahlbaums's Christmas party, he takes the opportunity to give the Nutcracker to their daughter Clara, in the hope she will help break the spell.

The story is even lighter than your average ballerina. Which doesn't matter, as it's mainly there to provide an excuse for all the set piece treats. And there are a lot of them, starting with a stirring battle between stiffly leaping toy soldiers and leaping mice with manes like lions. It's fantastic, and over before the end of the first act. Which leaves the whole of the second for an extended victory party in the kingdom of sweets, complete with rewards, fairies, and divertissements from Spain, Russia, China and Arabia. They're a dazzling showcase for this superb company's skills (even if it's hard to ignore the fact that the choreography of the 'Chinese' interlude has about as much modern cultural sensitivity as Widow Twankey's laundry).

As the tender Clara, Francesca Hayward brings lovely innocence and poise to a role that's not winning prizes for feminism any time soon. Her rapt attention as she sits on the sidelines and admires the Rose Fairy (Yasmine Naghdi), then finally the Sugar Plum Fairy (the company's sparkling new guest artist Iana Salenko) and her Prince (Steven McRae) makes them, as they dispense grace and beauty from the top of their frosted hair to the tips of their pointed toes, all the more enchanting.

'The Nutcracker' demands unembarrassed fantasy and the kind of sugared spectacle that would give you toothache under any other circumstances. The scenery, costumes and choreography here absolutely deliver. When the Stahlbaums's Christmas tree rises like an enormous pyramid from the stage, it's one of many magical moments that deserve to be seen live. Tickets are not cheap (stalls seats break the £100 barrier) but you can queue on the morning of the performance for 44 reduced-price tickets or see the production in various cinemas from December 16. Take a child and it's absolutely worth it, to give them a special Christmas memory that they can share on when this classic production returns for its sixtieth birthday.