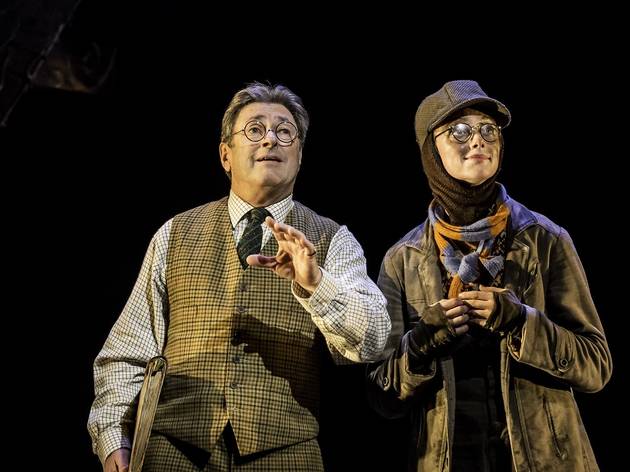 1/6
© Johan Persson
Alan Titchmarsh and Sonya Cullingford (Mole)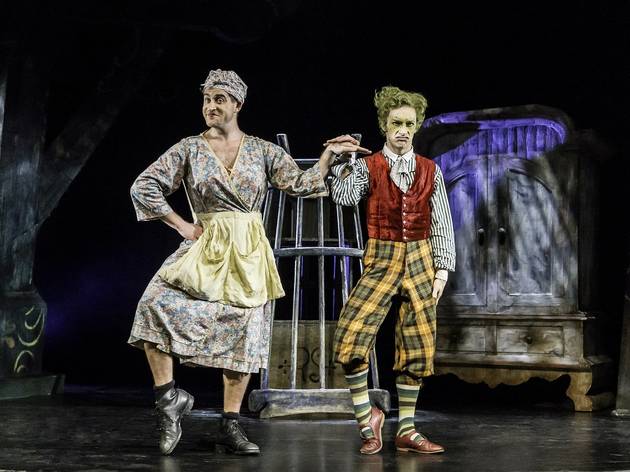 2/6
© Johan Persson
Cris Penfold (Toad) and Ewan Wardrop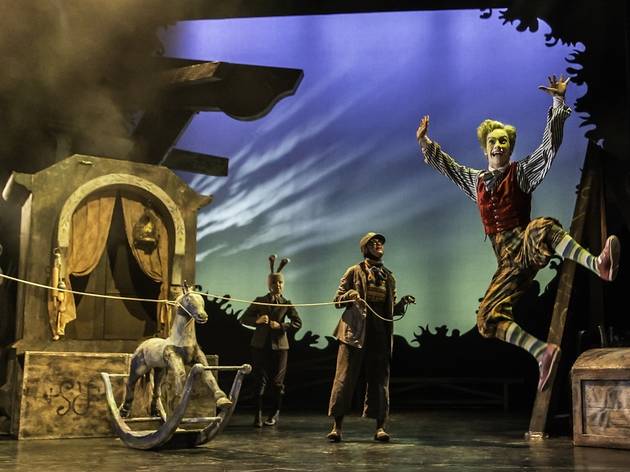 3/6
© Johan Persson
Cris Penfold and the cast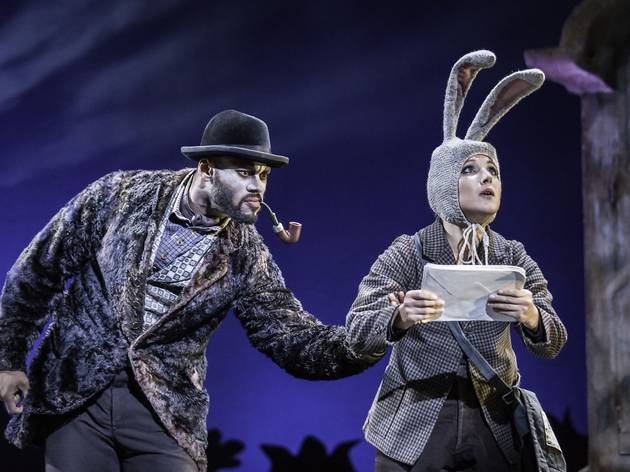 4/6
© Johan Persson
Ira Mandela Siobhan (Badger) and Kayleigh Gore (Bunny)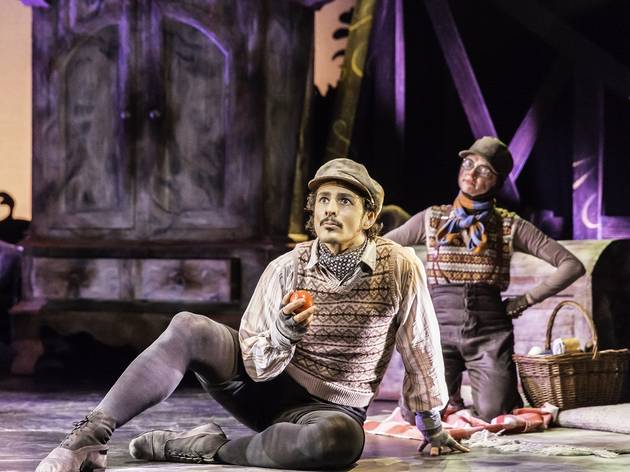 5/6
© Johan Persson
Martin Harvey (Ratty) and Sonya Cullingford (Mole)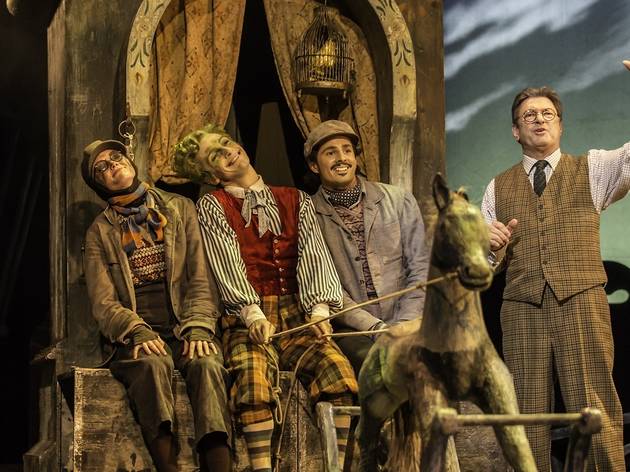 6/6
© Johan Persson
Time Out says
Friendly warning! We're working hard to be accurate. But these are unusual times, so please check that events are still happening.
Alan Titchmarsh in unexpectedly fab in this over-long family show
And lo, a new star rose in the West End and his name was Alan Titchmarsh.

The Titch has been wheelbarrowed in to replace fellow mole-like national treasure, Tony Robinson, as narrator of Will Tuckett's hit balletic show, which returns for Christmas after monster success last year. And he's just perfect. Stage adaptations of lyrical nature-loving children's classics tend to replace the pathos with artificial sequins and lots of farcical slap and tickle. But the Titch, who also sings a bit, brings kindliness and a breath of fresh country air to this high-kicking family show.

When it comes to the narration, former Poet Laureate Andrew Motion hasn't exactly adapted Kenneth Grahame's extraordinarily beautiful book: he's entirely rewritten it from the point of view of an author (Titch) who's having a playful daydream about the characters he's created. It creates an effective, simple framework for some delightful animal moves from the terrific dancers. But fans of the original words will find the new ones clumsier and duller.

Children will be enthralled by the dramatic swordplay, the hilarious gang of weasels, styled like the jittery offspring of Elvis and Dennis the Menace, and the sheer magic of the moment when snow falls in the auditorium. Sonya Cullingford is a heart-winning Mole, who completely overcomes her gender, slender frame and the fact that she's costumed and made-up like Amelia Earhart after a sooty plane crash. Cris Penfold springs about bumptiously as the immortal Toad. And the excellent Ewan Wardrop is a huge comic relief, making hilarious limber work of the Chief Weasel and a busty Gaoler's Daughter who has the hots for the lord of Toad Hall.

It's just a shame that so much of the drama is abridged in favour of extended dance sequences that are pleasantly skippy and hoppy but don't articulate much more than 'spring is nice!', 'I like rivers!' or, in the weirdest and over-longest one, 'Badger lives underground and his blunderbuss is bigger than Ratty's!' The show is overstretched at two hours. Yet it has its own integrity and charm, and uses every trick in the theatrical box of delights to enchant you and your family. And it may even have spawned a new Christmas tradition: from now on, every seasonal adaptation of a classic children's story must have a rumpled TV gardener in it. Roll on Monty Don as Aslan.
Find more family Christmas shows in London
Details