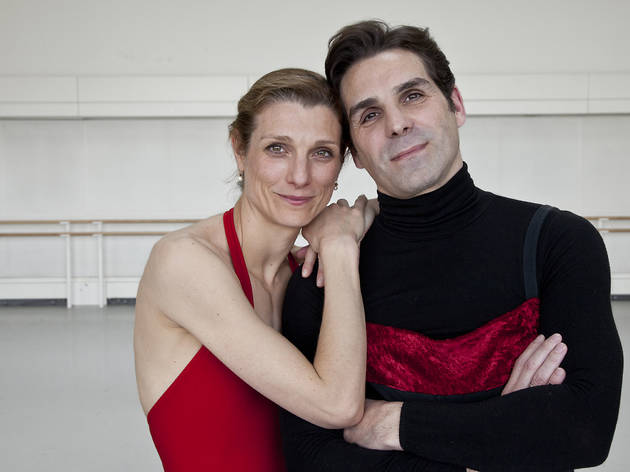 The Yanowsky family ballet
As Boston Ballet arrives in London, sibling performers Yury and Zenaida Yanowsky tell us about growing up in the theatre
Zenaida, 38, is well known to London audiences, having danced with the Royal Ballet since 1994. But this month there will be another Yanowsky in town as Yury, 40, arrives with the
Boston Ballet
, where he's been dancing for the last 20 years.
It's the Massachusetts company's fiftieth-anniversary tour and their first time in London for 30 years. They're a chameleon-esque troupe, says Yury, with a repertoire that takes in everything from early classics like 'Giselle' to modern, barefoot, resolutely unclassical dance. The work they're bringing to London leans towards the latter end of that spectrum, with lots of gorgeous, abstract shape-shifting from the likes of George Balanchine, Jiri Kylian and Christopher Wheeldon. The siblings won't get a chance to watch each other perform because when Yury arrives in London, Zenaida will be off on tour in Japan with the Royal Ballet. But they're used to the itinerant life and unconventional hours of a dancer. After all, they've been experiencing it with their family since they were little, touring with their parents or hanging out at the theatre. 'At the time, I remember [looking at other children] thinking: Wow, poor kids, they are not going anywhere – they're never going to the theatre,' says Zenaida.
As precociously talented youngsters, Zenaida and Yury started competing, and winning, at the same international ballet competitions in their teens. The rivalry between them was always healthy, they claim. 'I always wanted her to win, you know,' says Yury. 'And I always wanted to win,' his sister laughs.
The pair's younger sister Nadia also became a ballet dancer, with the Dutch National Ballet. They insist their parents didn't want their children to follow in their footsteps. 'They never pushed us to dance,' says Yury. 'They kept saying it's a really tough career.' Zenaida adds, 'I think they thought they were going to have to go through the whole thing again.' The siblings both have children of their own. Have they expressed any interest in dancing? 'Yes, unfortunately,' says Zenaida, and groans.