Chessington World of Adventures and Zoo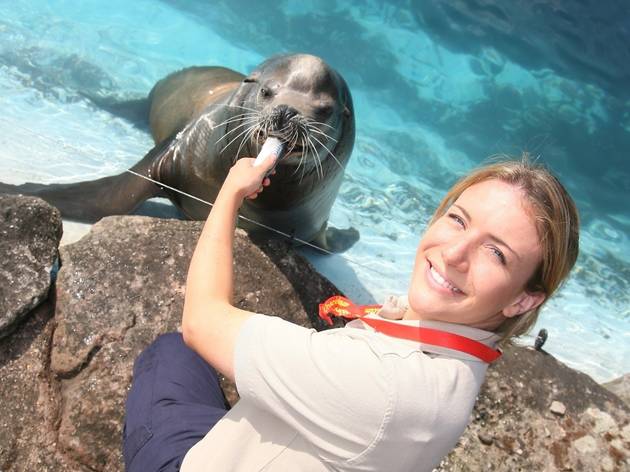 Chessington Zoo was opened in 1931, when animal enthusiast Reginald Goddard finally found a suitable arena to show off his exotic animal collection. But it wasn't until 1987, long after Goddard's death, that the adventure park opened. The zoo is still deservedly popular and has ten Western Lowland gorillas, two Sumatran tigers, two Asiatic lions and a family of Persian leopards, as well as smaller animals. At the Sea Life aquarium eight sharks thrill visitors inside the walk-through ocean tank. An Amazonian display includes those most fearsome of fishes… Piranhas.
The theme park side of CWoA is geared towards families, with little in the way of extreme thrills, unlike nearby stablemate Thorpe Park. However, tons of hugely entertaining, gently thrilling attractions are on offer. Since 1990, 'The Vampire' has been the first roller coaster experience for many kids. Designed by legendary theme park innovator John Wardley (the man behind Alton Towers' 'Nemesis' and many other rides), the suspended swinging coaster (where the track is situated above the cars, with trains free to swing outwards when navigating corners) is a park favourite.
In 2001 it was re-vamped with new floorless trains, adding an extra thrill. 'Dragon's Fury', a roller coaster where four-person cars spin freely as they roll along the track, looks deceptively tame but packs a punch. Its slow-loading cars mean it quickly builds long queues, so ride it straight after the gates open or just before the park closes. The 'Wild Asia' area (formerly 'Beano Land') features the 'Kobra', a fun roller coaster-type ride where riders sit on motorcycle-like seats on a spinning disc, which travels swiftly along a half-pipe of track. In April 2012, new show 'Madagascar Live! Prepare to Party' premiered, featuring characters from the popular Dreamworks movies. It's enjoyable, but only worth sticking with for a song or two before heading back to the rides and zoo.
As with most theme parks, CWoA is now a 'resort', with an official hotel (which is, in fact, a Holiday Inn) located near the park's entrance. It's supposedly 'safari-themed', but we saw little evidence of this, other than a few zebra and giraffe print cushions and ornaments. It opened in 2007, but is already looking shabby and neglected. We also found the service a little unfriendly and a smell of cigarette smoke in the corridors rather off-putting. It's no match for Alton Towers' or Legoland's heavily themed offerings. Best to plan a day-trip to this hugely enjoyable, family-friendly park.