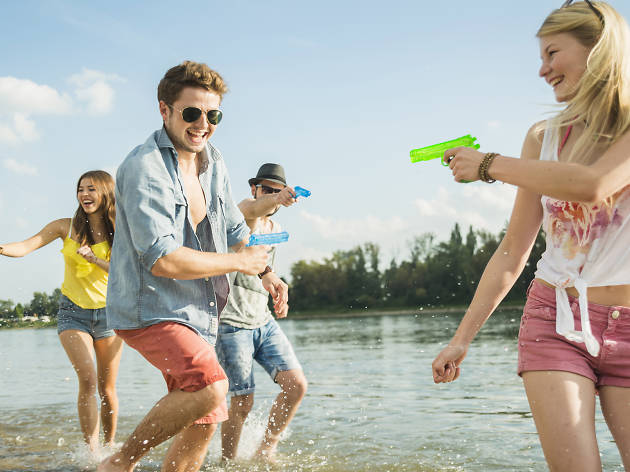 It's staycation time!
We've scoured eBay to find all you need to holiday in London in style
We're heading into peak holiday season, when half of London disappears somewhere sunny and the other half takes to the city's parks and ponds in search of relaxation.
It's hard not to feel a little envious when your pals start posting pictures of their latest cocktail by the pool while you're sweating on the Piccadilly line to the office. But a few key purchases are all that stand between you and a sojourn in the sun – London's many outdoor pools, parks and riverside spots can give you that holiday feeling without leaving the city.
Let eBay's vast array of summery sellers furnish you with your own place on the sand, stylishly espadrilled feet and the gentle clink of boules on a lawn – not to mention a golden holiday glow.
Staycation in style with these top summer buys