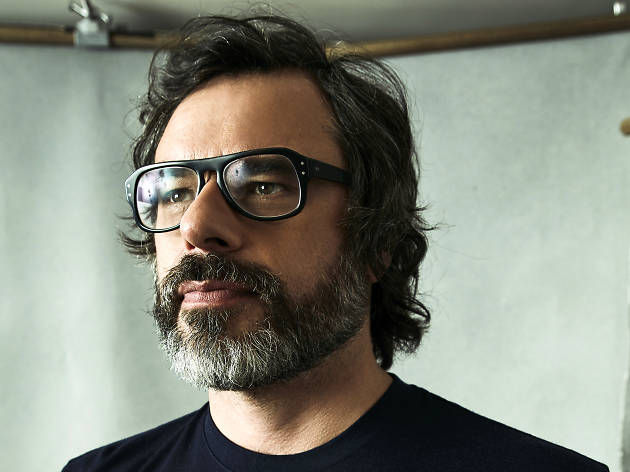 Jemaine Clement on tour bus viewing and getting Whitesnake's rider by mistake
The Conchord is back as a try-hard stepdad in comedy 'The Festival'. Phil de Semlyen calls a band meeting
One half of the world's favourite (and only) digi-bongo acapella-rap-funk-comedy-folk double act, Jemaine Clement has more than a 'Flight of the Conchords' reunion tour on his plate this year. When I call him in New Zealand he's been working on getting 'Wellington Paranormal', his 'What We Do in the Shadows' spin-off, on to British TV. 'It's like "The X-Files" with police who are supposed to be doing other work,' he explains. First, though, he's got 'Inbetweeners' co-creator Iain Morris's music-and-mud comedy 'The Festival'.
Tell me about your character in 'The Festival'.
'I'm the overly keen stepdad who hasn't been in the relationship with Nick's [Joe Thomas] mum for very long. He's trying to make a loving father-son connection, even though they don't know each other that well. It's very suspicious.'
Have you had any lost weekends in the mud?
'I went to an electronic music festival for the millennium, but I don't take the necessary drugs to enjoy that music. Flight of the Conchords played in the comedy tent at Glastonbury [in 2004]. I remember saying, "Belle And Sebastian are on in half an hour, let's get over there." And we got there for the last song.'
Jemaine Clement as try-hard stepdad Robin in 'The Festival'

There's a 'Flight of the Conchords' HBO special coming in October. What can you say about it?
'We filmed that in London. It's a mix of new material and a few old bits that we haven't recorded live before. Is Murray cameoing? No, though we did consider filming some pieces with him [Rhys Darby]. It could still happen.'
What's on the Conchords' rider?
'It's pretty boring – a lot of cheese. One time we got a really exciting rider that had a lot of vodka and bourbon and brown bread and stuff. It turned out that Whitesnake were playing the same venue the next night and we'd got their rider. It was a funny mixture of hard liquor and health food. '
'We once got given Whitesnake's rider by mistake.
It was a funny mix of hard liquor and health food'
Do you think they got your cheddar?
'I don't know if they got our cheese, I was just excited that we were eating food meant for Whitesnake. We've added bread to our rider since then.'
Your Twitter feed is pretty woke. Any tips for dealing with trolls?
'When I was writing a script I used to see if anyone had trolled me and then insult that person. That little bit of adrenaline would help me get another three pages done. It'd be a good wake-me-up.'
What's the Conchords' tour bus movie?
'The only thing I remember us watching regularly was "Saxondale", the Steve Coogan show about a roadie. We'd hear that our show was common tour bus viewing for a lot of bands [laughs]. Florence And The Machine told us that and I heard it about Stevie Nicks. I don't know if that's true.'
'The Festival' opens Aug 14.
What We Do in the Shadows review