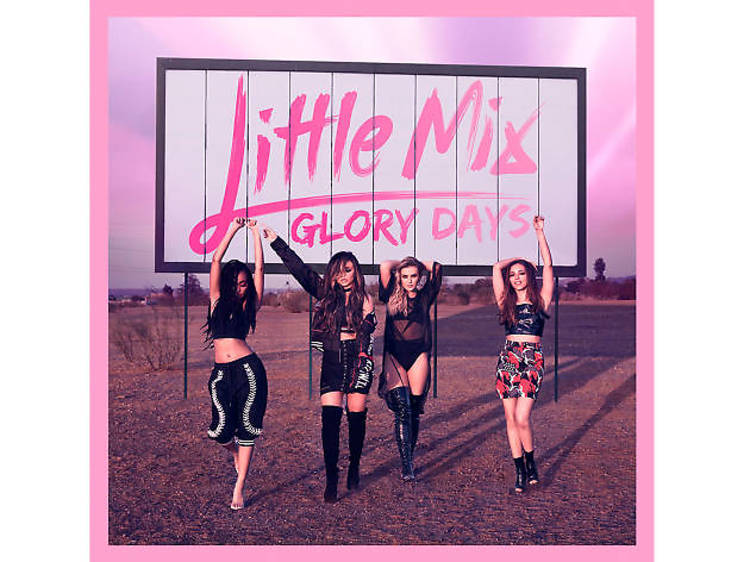 Little Mix - 'Glory Days'
Despite their terrible band name and sketchy beginnings on 'The X Factor', Little Mix have grown in stature to become the UK's biggest girl group: last year's third album 'Get Weird' was their best-selling yet. This success has been built on great pop songs such as 'Black Magic' and 'DNA', but also on the quartet's innate likeability. Would you want to be in their gang? Yes, you definitely would.
Album four has already earned its super-confident title by yielding the chart-topping single 'Shout Out to My Ex', and there are seemingly more hits to come. 'Touch' and 'No More Sad Songs' are infectious, on-trend tropical pop songs that will please anyone who has enjoyed Justin Bieber's recent singles. But other highlights are more adventurous: 'Private Show' is a thrilling throwback to the early '90s new jack swing sound, and the industrial pop stomp of 'Power' is OTT but brilliant.
Sadly, like every recent girl group who aren't Girls Aloud, Little Mix are sometimes let down by their material. 'Oops' is a naff collaboration with boring American pop singer Charlie Puth and the rapid-fire put-downs of 'You Gotta Not' are slightly misguided. 'I need a man – a man who can act like a man,' they sing, offering a dated take on sexual politics, which makes sense when you spot the name Meghan Trainor on the track's writing credits. But even in these weaker moments, Little Mix sing brilliantly and sound like they're having a ball. Long may their glory days continue.