The best film events in London this week
One-off screenings, festivals, seasons, double-bills and more. Each week we bring you the very best of London's alternative film events
Every week, we round up the best film events happening outside London's multiplexes, from major international film festivals to classic seasons at the BFI, from double bills and all-nighters to one-off screenings and in person Q&As with stars, filmmakers or experts. London also has a thriving DIY film club scene in pubs, restaurants, galleries and pop-up venues, and in the summer months you'll find a wealth of outdoor screenings in parks and gardens across the city.
1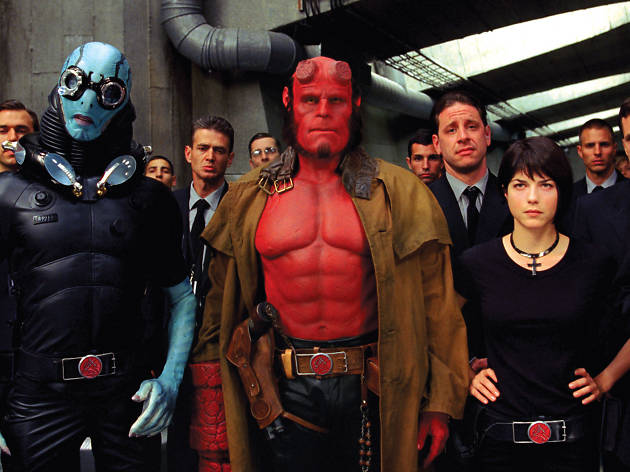 'Hellboy' Double Feature
Any chance of a third instalment in Guillermo del Toro's glorious 'Hellboy' series was scotched earlier this month when it was announced that a reboot is in fact on the cards – minus Del Toro and Ron Perlman. So let's drown our sorrows with this double bill of the solid first episode followed by the dazzling 'Hellboy 2: The Golden Army'. This near-perfect sequel crams in all the psychotic fairies, marauding elves, fantastical landscapes and berserk action set-pieces you could possibly ask for, and adds a rich seam of hearty, self-satirising humour.
Prince Charles Cinema, 7 Leicester Place, WC2H 7BP.
Sat May 27, 8.45pm. £15.
2
Spike is 60: 'Malcolm X' + discussion
Spike is 60 is a season celebrating – you guessed it – the sixtieth birthday of one of America's most outspoken and intelligent filmmakers, Spike Lee. His biopic of Malcolm X was the movie that made Denzel Washington a star and rekindled the cult of this iconic African-American hero (in the early '90s you could hardly move for baseball caps with a big X on the front). Denzel plays the activist, radical and convert to Islam, striding with purpose out of the small-town streets of Omaha, Nebraska and into the halls of history. There'll be a panel discussion after the film.
Picturehouse Central, 20-24 Shaftesbury Avenue, W1D 7DH.
Sun May 28, 1pm. £8, £5 concs.
3
British Gangster Season: 'Get Carter'
The Deptford Cinema kicks off a short season of homegrown gangland classics with this iconic Michael Caine flick. 'Get Carter' was movie modernism British-style. The occasional stylistic flourishes suggest the imported influence of the New Wave, while the brief bursts of sex, violence and soundtrack funk offer a trendsetting '70s take on the gangster movie. But its prime virtue is its depiction of a nation slowly made to face its own moral and physical dilapidation.
Deptford Cinema, 39 Deptford Broadway, SE8 4PQ.
Sat May 27, 7.30pm. £5, £3.50 concs.
4
'The Tin Drum'
Sumptuously shot and designed, Volker Schlöndorff's respectful film of Günter Grass's epic novel is an impressively literal adaptation. The book looked at the realities of German history from the viewpoint of a child who, by sheer willpower, refuses ever to grow up. As the kid witnesses the rise of the Nazis, the complexities of Grass's book are to some extent sacrificed for eye-catching scenes of the grotesque and the bizarre.
Curzon Soho, 99 Shaftesbury Avenue, W1D 5DY.
Sun May 28, 3pm. £15.
5
Into the Woods: 'Viy'
The final film in this run of folkloric fairytale horror films selected by the extreme cinema experts at the Cigarette Burns film club. Shot in Soviet Russia in 1967 and adapted from a story by Gogol, 'Viy' is a unique, bizarre and unsettling tale of magic and terror, in which a group of high school boys become lost in the woods and meet a wicked witch. Faith Wigzell, Emeritus Professor of Russian Literature and Culture at UCL, will be on hand to introduce the screening.
Barbican Centre, Silk St, EC2Y 8DS.
Thu May 25, 8.45pm. £9.50, £8.50 concs.
6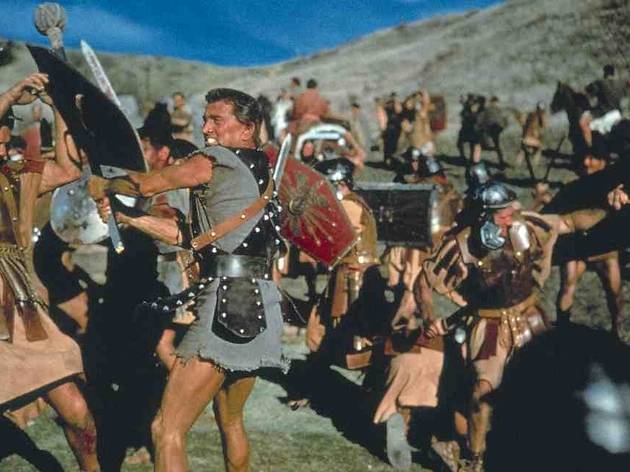 Close-Up on Stanley Kubrick: 'Spartacus'
Stanley Kubrick's Oscar-winning sandal saga – about a Roman slave revolt lead by Kirk Douglas's eponymous folklore hero – has aged amazingly well. This is widescreen, epic filmmaking on a massive scale. The final battle scene stretches as far as the eye can see, and its choreography is remarkable given the lack of communication technology back then. To see it once again on the big screen, in all its expansive glory, is a treat.
Close-Up Film Centre, 97 Sclater Street, E1 6HR.
Sun May 28, 7pm. £10, £8 concs.
7
'The Spy Who Came in from the Cold' + 'A Place in the Sun'
What's the rationale behind this double bill? It's hard to tell. Both films are adapted from books, they both vaguely reference weather in the titles and each features a member of the immortal Elizabeth Taylor-Richard Burton pairing. But that's as far as it goes. Oh, but they are both great: 'A Place in the Sun' is a psychodrama seething with sex and jealousy, while 'The Spy Who Came in from the Cold' is based on John Le Carré's novel about betrayal and disillusionment in the world of espionage, treated with intelligence and a lack of sentimentality.
Regent Street Cinema, 309 Regent St, W1B 2UW.
Sun May 28, 2.30pm. £12, £11 concs.
8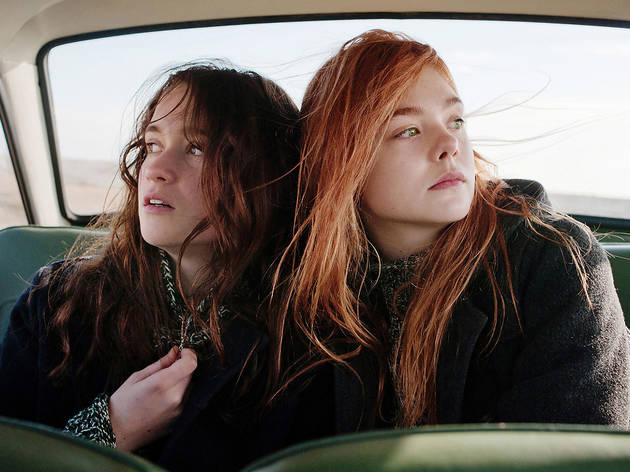 Bechdel Test Fest: 'Ginger & Rosa' + Q&A
This screening of Sally Potter's intimate coming-of-age story follows a short film – 'Little Soldier', directed by Potter collaborator Stella Corradi – and a Q&A with Corradi and star Zawe Ashton. 'Ginger & Rosa' is set during the Cuban Missile crisis, as the world teeters on the edge of nuclear war. Ginger is on the brink too, and Elle Fanning's genuinely breathtaking performance (she was 13 at the time) beautifully captures innocence at the moment of its passing – that shiver of teen expectation.
Curzon Aldgate, 2 Canter Way, E1 8PS.
Sat May 27, 3.20pm. £15.
9
'Sunset Blvd'
The blackest of all Hollywood's scab-scratching films about itself, 'Sunset Blvd' establishes its acidity in the opening scene by having the story related by a corpse floating face-down in a swimming pool. What follows in flashback is a tale of humiliation, exploitation and dashed dreams, in which a bankrupt screenwriter pulls into a crumbling mansion in search of refuge from his creditors and becomes inextricably entangled in the possessive web woven by a faded star of the silent movie star, who is high on hopes of a comeback and heading for insanity.
BFI Southbank, Belvedere Rd, SE1 8XT.
Fri May 26, 6.10pm. £8-£8.80.
10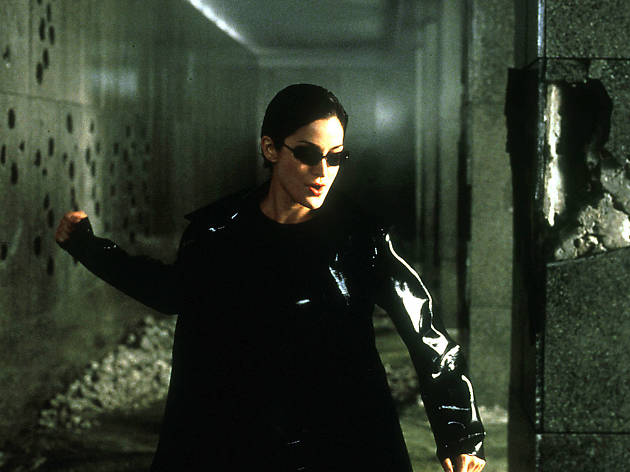 'The Matrix'
This week, the Genesis cinema in Whitechapel is screening some of the best films released since the cinema re-opened 18 years ago – all at a reasonable price. In 'The Matrix', the way the Wachowskis managed to fuse pvc-clad cyberpunk chopsocky thrills with concepts cribbed from 'Descartes For Dummies' still feels fresh and vibrant. What really makes the movie is the bone-crunching action. With their new 'bullet time' technique, the Wachowskis found a way to convincingly 'move' the camera within an all-CG environment, revolutionising action movies, music videos and try-hard TV ads.
Genesis Cinema, 93-95 Mile End Rd, E1 4UJ.
Wed May 24, 6.10pm. £4.50.
See what's on at the cinema this week