The best film events in London this week
One-off screenings, festivals, seasons, double-bills and more. Each week we bring you the very best of London's alternative film events
Every week, we round up the best film events happening outside London's multiplexes, from major international film festivals to classic seasons at the BFI, from double bills and all-nighters to one-off screenings and in person Q&As with stars, filmmakers or experts. London also has a thriving DIY film club scene in pubs, restaurants, galleries and pop-up venues, and in the summer months you'll find a wealth of outdoor screenings in parks and gardens across the city.
1
Vauxhall Cinema Club: 'Postcards From the Edge'
Feminist film festival Bird's Eye View and pop-up cinema The Extraordinary Travelling Film Show join forces for a tribute to the mighty Carrie Fisher, with this adaptation of her notorious Hollywood exposé. Meryl Streep plays a Hollywood actress battling with drug addiction and struggling with her brassy showbiz mum Doris (Shirley MacLaine). Fisher's intelligence and humour turn what might have been movie brat indulgence into something much sharper and involving. Director Mike Nichols has a sure feel for the material, and he's blessed with two great performances from his leads, particularly a gutsy MacLaine.
The Workshop, 26 Lambeth High St, SE1 7AG.
Wed Jul 5, 8pm. £10.
2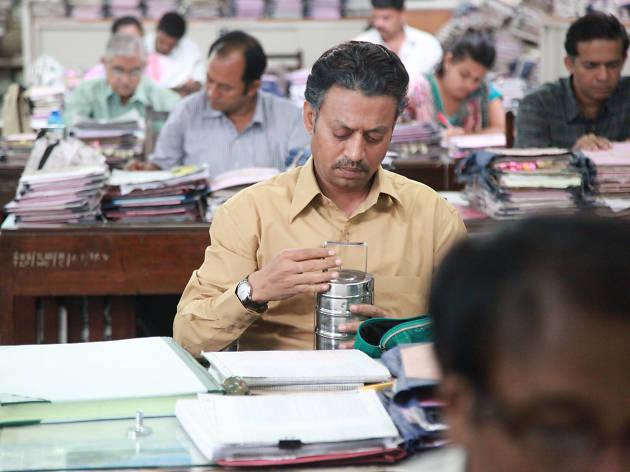 Pop-Up India: 'The Lunchbox'
Following the success of their Pop-Up Japan bar and restaurant, Proud East have moved west for a new pop-up dedicated to the flavours of India. They're showing films as well, courtesy of outdoor experts The Nomad. This is a lovely one to kick off with, an enormously likeable romantic comedy-drama. Irrfan Khan plays the grouchy, widowed claims adjuster who discovers that his lunch has been accidentally switched with a co-worker's. Instead of notifying the delivery service he tucks in, and is transported to culinary heaven in the magical hands of isolated housewife Ila (Nimrat Kaur). It's not long before this mismatched pair are exchanging furtive letters tucked into folded chapatis.
Proud East, 2-10 Hertford Rd, N1 5ET.
Tue Jul 11, 7pm. £10.
3
Dukefest: 'Fraud'
Hosted by the long-running and consistently batshit Duke Mitchell Film Club, DukeFest is your best chance to catch up with a fistful of out-there movies that you won't get to see anywhere else. Alongside a showcase of wild 35mm trailers and a night of found footage from around the world are a handful of features, including this groundbreaking and totally unique mock-doc thriller built from scraps of home video. Sounds intoxicatingly bizarre.
Prince Charles Cinema, 7 Leicester Place, WC2H 7BP.
Sun Jul 9, 9pm. £8.
4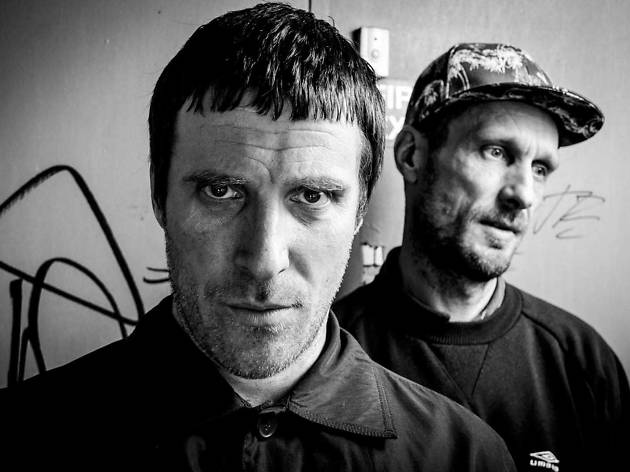 Rebel Cinema Film Festival
A day of films highlighting communities in Britain and elsewhere who fight back against oppression and austerity. The tickets are cheap – only £5 for the whole day – and all proceeds will go to radical newspaper Fight Racism! Fight Imperialism! It's a motley selection of films, from 'The War You Don't See', a doc about Britain's recent military adventures in the Middle East, to 'Sleaford Mods: Invisible Britain', about the country's leading agit-pop outfit and their steady rise to success.
Deptford Cinema, 39 Deptford Broadway, SE8 4PQ.
Sat Jul 8, 2pm. £5.
5
John Cassavetes season: 'The Killing of a Chinese Bookie'
John Cassavetes didn't really believe in gangsters, as soon becomes clear in this waywardly plotted account of how a bunch of them try to distract businessman Ben Gazzara from his loyalty to his LA strip joint, the Crazy Horse West. Or rather Cassavetes doesn't believe in the kind of demands they make on a film, enforcing clichés of action and behaviour in return for a few cheap thrills. It's rather like a shaggy dog story operating inside a chase movie. 'Chinese Bookie' is insouciant and unfathomable, sailing by on the curdled charm of Gazzara's lopsided grin.
Close-Up Film Centre, 97 Sclater Street, E1 6HR.
Mon Jul 10, 7.30pm. £10, £8 concs.
Read the Time Out review of 'The Killing of a Chinese Bookie'
6
'A Kid for Two Farthings'
From 1955, 'A Kid for Two Farthings' is the fanciful tale of a young boy who mistakes a one-horned goat for a miraculous unicorn and eagerly anticipates good fortune for his friends about the neighbourhood. A whimsical film, it may have seemed patronising in the '50s; but from today's perspective it's an intriguing, even adventurous family-friendly tale.
JW3, 341-351 Finchley Rd, NW3 6ET.
Wed Jul 5, 6.30pm. £12.
7
'Monterey Pop'
Quite simply one of the best rock concert films ever, distilling the 1967 International Pop Festival in Monterey, California. It's terrific thanks not only to some great performances (towards the end, with Joplin, Redding, Hendrix and The Who things really start cooking), but also to the way it sums up the spirit of the times while never sentimentalising. Hang on to the end, however, when a small Indian man appears nursing a sitar: Ravi Shankar's exhilarating twenty-minute finale is the best thing in the entire movie.
Picturehouse Central, 20-24 Shaftesbury Avenue, W1D 7DH.
Sun Jul 8, 9pm. £8.
8
'The Motorcycle Diaries'
An exhilaratingly relaxed recreation of the epic voyage that young medical student Ernesto Guevara took around South America in 1952 together with the biochemist Alberto Granado. This is both a light-touch examination of the kind of experiences that began turning the former into 'Che', and – thanks to the way the film crew welcomed the locals they encountered into the movie itself – a subtle reminder that the social and political problems facing Latin Americans back then are far from resolved.
House of Vans, 228-232 Station Approach Rd, SE1 8SW.
Sun Jul 9, 3.45pm. Free.
9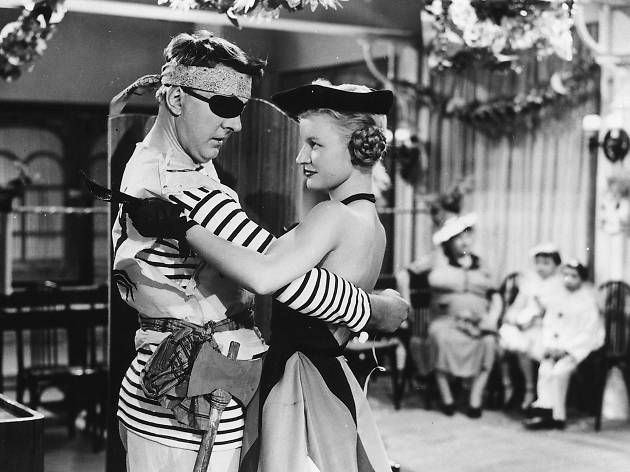 'Mr Hulot's Holiday'
Jacques Tati is the iconic French vaudeville stalwart who gifted the world his bumbling, pipe-smoking everyman, Monsieur Hulot. Set in a mundane seaside town, this is a simple chronicle of Hulot's holidays that derives its humour from hundreds upon hundreds of micro-choreographed miniature moments. Though the content of Tati's film presented him as an ardent admirer of tradition, the bold, idiosyncratic style of his comedy showed him as a brilliant innovator of the cinematic form.
The Cinema Museum, 2 Dugard Way, SE11 4TH.
Sun Jul 9, 2.30pm. £10, £7 concs.
10
Rooftop Film Club: 'Withnail & I'
One of the great London movies, up on the roof with a view of the city. 'Withnail' is, of course, that rare thing: an intelligent, beautifully acted and gloriously funny British comedy. At the butt-end of the '60s, two 'resting' young thesps – Withnail, a cadaverous upper-middle-class burning-out case with an acid wit and soleless shoes, and the seemingly innocent unnamed 'I' – live on a diet of booze, pills and fags in their cancerous Camden flat, until a cold comfort Lakeland cottage is offered for their use. Beautifully scripted, indecent, honest and truthful, it's a true original.
Roof East, 45a Broadway, E15 1XD.
Thu Jul 6, 9pm. £15.
Read more about 'Withnail & I' in Time Out's list of the 30 best London movies
See what's on at the cinema this week