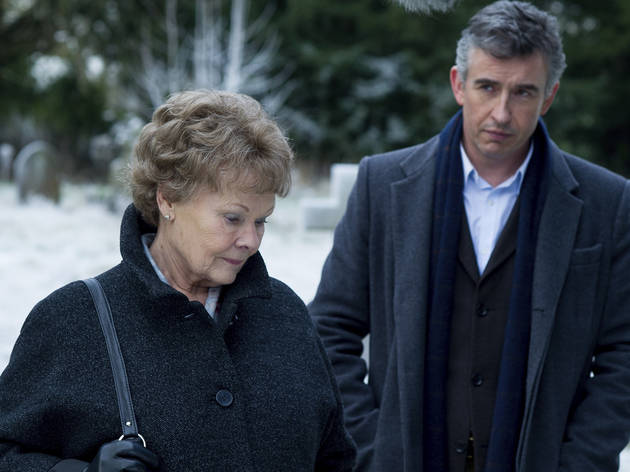 Please note: this is an exclusive preview screening for Time Out Card holders, with a total capacity of 440. Holders are eligible for two free tickets per card on a first come first served basis. Tickets are strictly limited to the first 220 Time Out Card holders who book on 0808 100 2222. The screening takes place October 28. Guests are advised to arrive at 6pm; the screening will start at 6.30pm. Time Out Cards and printed e-tickets must be presented at the door.
From Time Out's four-star review: 'Odd couples echo throughout 'Philomena', a film directed by British veteran Stephen Frears ('The Queen') and co-written by comedian Steve Coogan – who also stars opposite another much-loved old hand: Judi Dench. Coogan is Martin Sixsmith, a resolutely hard-nosed ex-BBC journalist trying to find his feet in the early 2000s after an unhappy stint in the shadows of politics. Dench is Philomena, chalk to his cheese: she's an ageing, working-class Londoner who grew up in Ireland and whose late-life admission that she had a baby taken away from her in an convent as a young woman finds her travelling to Ireland and the US with Sixsmith, who's intent on turning her life into column inches.
'Philomena' has important things to say about the role of religion in people's lives even when it's done them great harm, or at least done them little good. It also offers a healthy dose of cheekiness to counter the gloom, and, best of all, has a well-earned ring of complicated truth to it.'
This exclusive screening takes place October 28, four days before the film's general release.